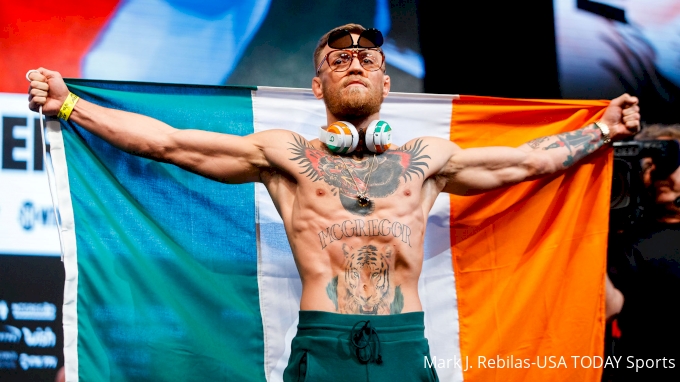 UFC superstar Conor McGregor returns in an attempt to recapture his lightweight title vs. undefeated champion Khabib Nurmagomedov Sat., Oct. 6, at UFC 229 in Las Vegas.
UFC 229 Weigh-Ins Recap: McGregor, Khabib Make Weight, Ladd Gives Scare
Oct 6, 2018
Khabib Nurmagomedov and Conor McGregor made weight, Aspen Ladd gave us a scare, and more at the UFC 229 weigh ins. FloCombat's James Lynch and Hunter Homistek are on the scene in Las Vegas to recap the morning's action.