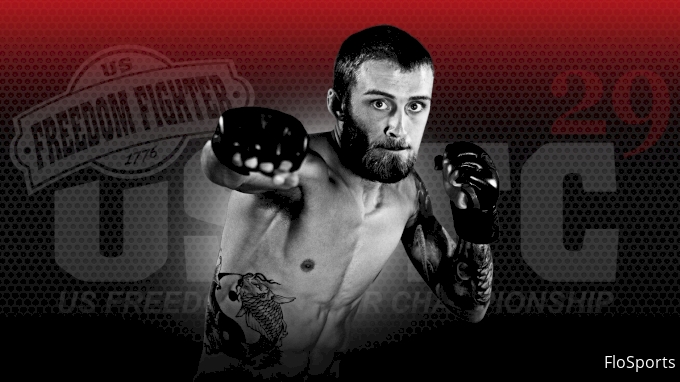 USFFC returns to FloCombat LIVE Saturday, Nov. 5, with USFFC 29: Shadows of Enmity. The stream begins at 6 p.m. ET.
USFFC 29 Video: Derrick Kennington Pre-Fight Interview
Oct 31, 2016
Derrick Kennington (11-8) discusses his upcoming fight with Allen Greenway (6-4) at USFFC 29 on Nov. 5 live on FloCombat. Derrick also talks about his experience on The Ultimate Fighter 15, competing for Bellator MMA, and his training camp for this fight.