Dana White On Conor McGregor Return: 'Tony Ferguson Is The Fight Right Now'
Dana White On Conor McGregor Return: 'Tony Ferguson Is The Fight Right Now'
UFC President Dana White discusses Conor McGregor's return to the UFC Octagon and lays out some options for the lightweight division.
Dec 28, 2017
by Hunter Homistek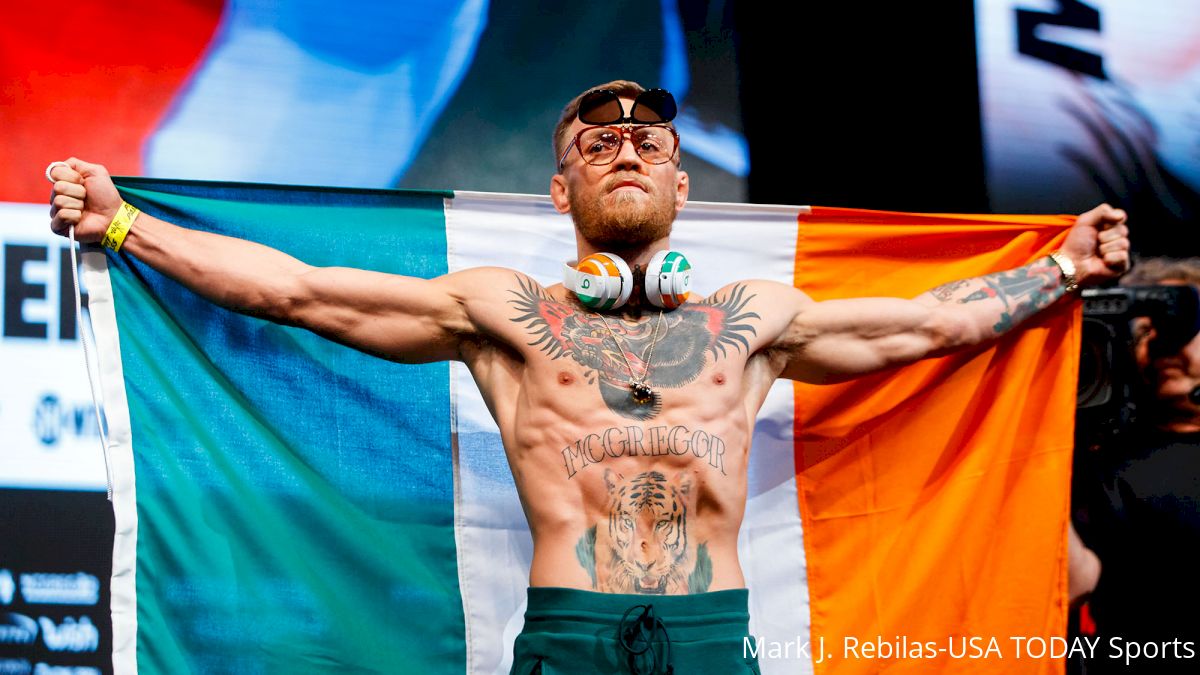 UFC President Dana White made the media rounds on Thursday, promoting this Saturday's UFC 219 pay-per-view and some hot topics in the mixed martial arts world.
White acknowledged he has a meeting scheduled with members of Floyd Mayweather's team while also addressing Conor McGregor's future.
No one is sure when McGregor will return to the cage, but White is hopeful it will be some time in 2018.
"If Conor McGregor fights next year, that'll be awesome. If Conor McGregor doesn't fight, the UFC will go on," White said on FOX Sports 1's Undisputed as transcribed by Justin Golightly of BJPenn.com.
"There's two different sides to this coin: There's the one that you just said [about it being hard to wake up in the morning and get hit in the face when you're so rich], then there's the one where there is only so many trips you can go on and there's only so much stuff you can buy before you start to get bored and you want to get back in the game.
"So, I don't know. I don't really have a feel on what Conor wants to do. Conor's rich, it's the holidays, I'm sure his whole family has a great Christmas. We'll see what the New Year brings."
As for who McGregor will face, White laid out the options.
"There's only so many trips you can go on, there's only so much stuff you can buy before you start to get bored."@danawhite addresses @TheNotoriousMMA's future pic.twitter.com/0Sh2Dw0ahU

— UNDISPUTED (@undisputed) December 28, 2017
While many would like to see the McGregor vs. Nate Diaz trilogy fight, White says McGregor's first obligation will be to defend the lightweight title against interim champion Tony Ferguson.
If McGregor isn't ready to return in a timely manner, Ferguson could defend his interim title against the winner of this weekend's Khabib Nurmagomedov vs. Edson Barboza bout at UFC 219.
"What we have to do, is he needs to defend that (UFC lightweight) title. Nate (Diaz) isn't even in the title picture," White said. "Nate's ranked — that's one of those fights that shouldn't have been made in the first place, but it happened at that time and it was great. It was an amazing fight. People loved it, so somewhere down the line there's a possibility for a trilogy, but right now he has to defend his title against Tony Ferguson.
"Tony Ferguson is the fight right now and is the move if he wants to come back. […] Whoever wins the (Edson) Barboza/Khabib (Nurmagomedov) fight while we're trying to figure out this Conor mess could end up fighting Tony Ferguson for the opportunity to fight Conor McGregor. So, we'll see."
UFC 219 takes place at T-Mobile Arena in Las Vegas on Saturday night on pay-per-view. Nurmagomedov vs. Barboza will serve as the night's co-main event.
By Josh Sanchez