Dana White: I Have A Meeting With Floyd Mayweather's Team
Dana White: I Have A Meeting With Floyd Mayweather's Team
UFC President Dana White fuels the rumors surrounding a potential Floyd Mayweather collaboration during a recent interview on Fox Sports 1.
Dec 28, 2017
by Hunter Homistek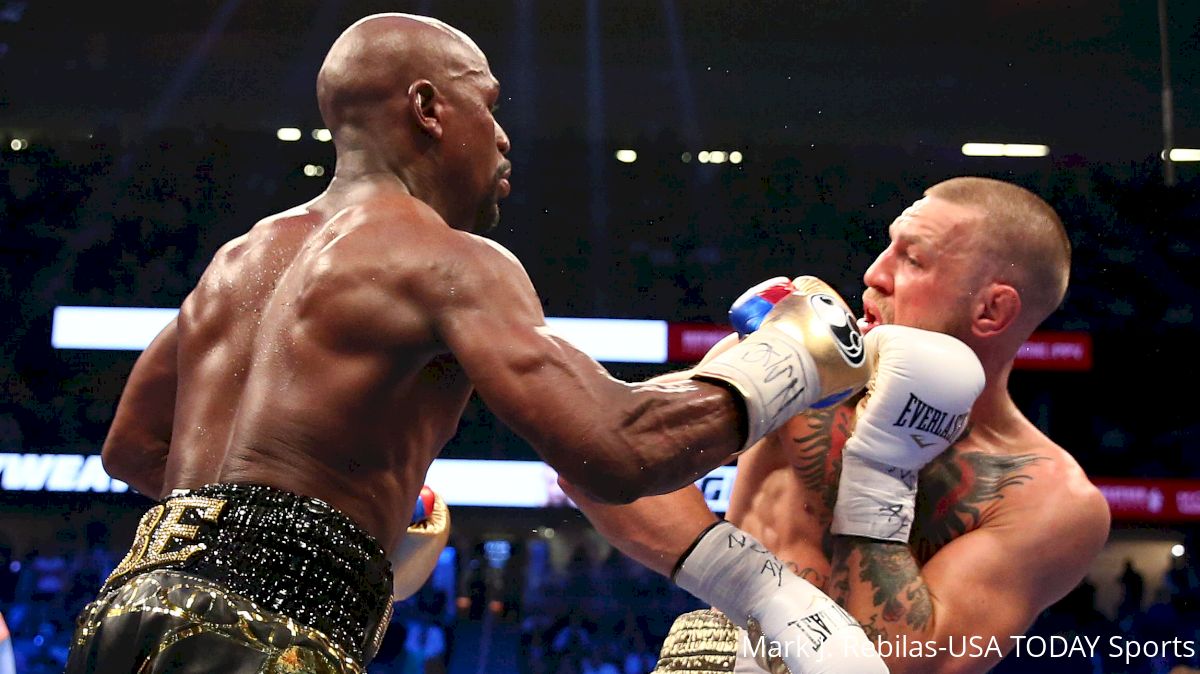 In recent weeks, Floyd Mayweather has teased the possibility of a fight inside the UFC Octagon.
Mayweather claimed to have a multi-fight offer from the UFC, with president Dana White acknowledging those reports.
On Thursday, White only added fuel to those discussions when he revealed he is set to meet with members of Mayweather's Money Team to discuss a possible fight.
"Don't count anything out on Floyd Mayweather coming over to the UFC. Anything is possible," White said on FOX Sports 1's "Undisputed." "You guys know I didn't believe that McGregor-Mayweather would happen and it did, so anything is possible.
"I have a meeting with [Floyd's team] today."
"Don't count anything out on Floyd Mayweather coming over to the UFC ... I have a meeting with those guys today." — @danawhite pic.twitter.com/TNobRLCJT8

— FOX Sports (@FOXSports) December 28, 2017
If Mayweather does sign to compete in mixed martial arts, it would be interesting to see who the UFC would put inside the Octagon opposite the undefeated boxer.
Flyweight king Demetrious Johnson has offered to face Mayweather, while a second fight with Conor McGregor would be a big seller.
Of course, White has also been open about his desire to get into boxing promotion, so could the talks with Mayweather's team be something of that nature?
Let the MMA community continue to speculate.
"There's only so many trips you can go on, there's only so much stuff you can buy before you start to get bored."@danawhite addresses @TheNotoriousMMA's future pic.twitter.com/0Sh2Dw0ahU

— UNDISPUTED (@undisputed) December 28, 2017
By Josh Sanchez