A one-of-a-kind fighting experience comes LIVE to FloCombat Saturday, Jan. 21, at 6 p.m. EST, as Team MMA Battle makes its much-anticipated debut.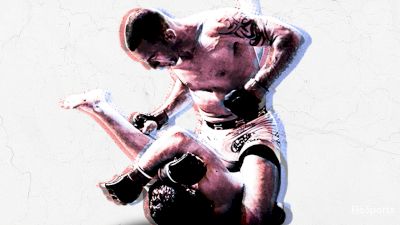 Team MMA Battle Preview With Casey Oxendine
Jan 18, 2017
Noted promoter and martial artist Casey Oxendine previews Team Battle MMA, going down LIVE on FloCombat Saturday, Jan. 21.


At Team MMA Battle, teams of two will throw down, bringing fans an action-packed show unlike any other. Because of the format, two-on-one situations are not only possible—they're likely. This, all within a fully sanctioned, fully commissioned event that promises to combine the best of high-level MMA and pure entertainment. Buckle up.






How to Watch Team MMA Battle





On TV: Now Available on Roku & Apple TV 4
STREAMING: Available only on FloCombat. Sign up today for $20 monthly or $150 yearly. Yearly FloPRO access gets you premium content and events from ALL FloSports sites, including FloWrestling, FloBoxing, and FloGrappling.




SIGN UP HERE
For a rundown on the rules of Team MMA Battle, check out this article.
To get an idea of the obstacle course in play, read this.


Full Team MMA Battle Fight Card
Jamon Cooke/Spencer Lawrence vs. Kevin Alexander/Travis Miles (140 pounds)

Melvin Britton/"Jordan Lee" Willis vs. Aubrey Rion/Jason Dillon (170 pounds)

Preston Schick/Dustin Pollard vs. Paul Teague/Justin Winchester (145 pounds)

Marcus Taylor/Dustin Medford vs. Terry Demore/Matt Sieger (170 pounds)

Ty Meese/Michael Flores vs. Patrick Cornett/Eli Jon Kaindu (145-pound title fight)

Amos Collins/Brandon Bushaw vs. Ace Samples/Joey Mullin (145-pound main event)