The UFC makes its long-awaited debut inside New York's Madison Square Garden Saturday, Nov. 12, with UFC 205.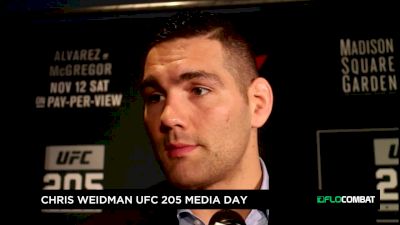 Chris Weidman Agrees with Michael Bisping: PED Users Need to Get Out
Nov 10, 2016
Chris Weidman faces Yoel Romero Saturday, Nov. 12, at UFC 205, but another opponent partially commands his current attention. Speaking at the UFC 205 Media Day in Madison Square Garden, Weidman went in on PED users, calling for a total cleansing of fighters who had tested positive in the past.