Fight to Win 164
Grappling Bulletin: Lauded by Joe Rogan, Vagner Is On An Unstoppable Run
Grappling Bulletin: Lauded by Joe Rogan, Vagner Is On An Unstoppable Run
Vagner Rocha has been on a tear and though he brings out the haters every time he competes he has fans in high places, including none other than Joe Rogan.
Feb 22, 2021
by Hywel Teague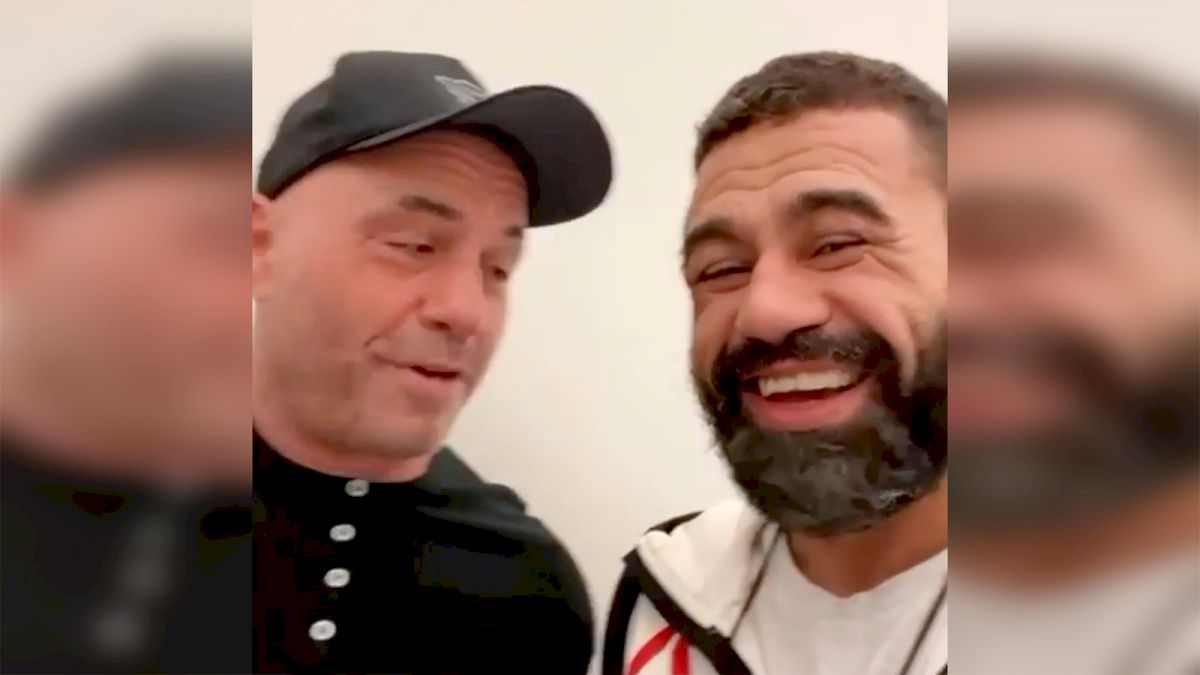 Vagner Rocha has been on a tear and though he brings out the haters every time he competes he has fans in high places, including none other than Joe Rogan.
Rocha won a shutout unanimous decision versus Yuri Simoes at Fight to Win 164. The 38-year-old gave up eight years and over 30lbs in this match to tussle with a two-time ADCC champion in Simoes. Rocha's rock solid clinch fighting forced a frustrated Simoes to pull guard and his unconventional base proved hard for Simoes to crack, who unsuccessfully attempted to enter into leglock attacks.
Beginning in mid-2020 Rocha has steadily moved up in weight. He says that because of the enforced shutdown due to the pandemic he found himself heavier than usual, but the extra pounds had a beneficial side effect on his jiu-jitsu. Since then he has faced Xande Ribeiro, Gabriel Almeida, Jon Blank and now Simoes and given his success in these matches it doesn't look like Rocha will be going back down in weight any time soon.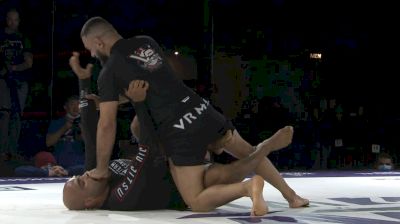 What next?
Though Rocha has never won ADCC he now has wins over two past ADCC champions in the last year. Having competed in the 77kg division in 2015, 2017 and 2019, could a move up to 88kg be in Vagner's future when ADCC comes back around?
WATCH: Vagner Rocha vs Yuri Simoes Fight to Win 164
---
Fight to Win quick results
Dante Leon's split decision loss to Manuel Ribamar at Fight to Win 164 caused a ruckus in our IG comments with many claiming the Canadian was subject of a daylight robbery. Truthfully, the match was competitive and under the F2W criteria more even than maybe people thought. As F2W bossman Seth Daniels clarified, submission attempts count more than anything and are even scored, with five points for a near sub and one point for a "solid sub attempt".
We rewatched the match with this in mind it did seem that Dante had two guillotine attacks to Ribamar's one, which would have scored the match 6-5 in his favor, or possibly 2-1 depending how close you thought the choke attacks were. Either way, a reminder never to leave it in the hands of the judges.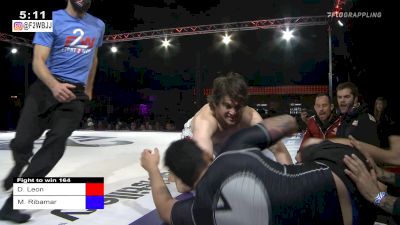 Gabriel Sousa scored another win versus Gianni Grippo. The ZR Team rep twice defeated Grippo in 2020, once in the gi and again in no-gi. Both matches were under IBJJF rules and Sousa did it again, this time around in the gi under F2W only rules. Sousa's position as a top-10 featherweight is undeniable and he called for a title shot following the win.
Alliance black belt Grippo is as tough as they come– in a seven-year black belt career he has only been submitted four times (by Gilbert Burns, Rafael Mendes, Keenan Cornelius and Max Gimenis) but the New Jersey-native last tasted real success in 2018 when he won the IBJJF Pans, Pan No-Gi and World No-Gi Championships and the stacked KASAI Pro 145lb GP.
WATCH: Gabriel Sousa vs Gianni Grippo Fight to Win 164
---
Performance Of The Week
Cicero Costha black belt Pedro Veras scored submission of the night at Fight to Win 164 and earns our Performance of the Week. We were impressed by his guard passing and how he shut down the threat of the lapel, and we are big fans of that choke he hit from side control. A very impressive performance from the Dallas-based Brazilian.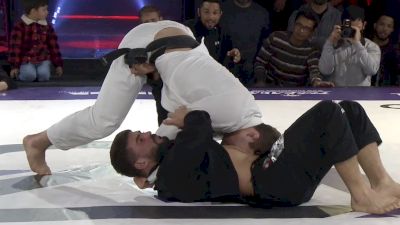 ---
AOJ Teen Star Cole Abate Continues to Shine
Art Of Jiu-Jitu's top teen talent Cole Abate won three gold medals in adult divisions at Grappling Industries in Utah this weekend collecting 12 submission wins in 13 matches. He won blue belt gi divisions in the 155 lb class as well as the open weight, and also won the intermediate no-gi division in his weight class.
The 16-year old conceded only two points in 13 matches, and in the only match which he didn't win by submission, he ran up the score, winning 17-0. In the other 12 matches, he displayed a wide array of submission abilities, finishing matches with triangles, armbars, collar chokes and footlocks.
Abate is at the forefront of up and coming prospects from the AOJ camp, and he displayed his trademark Mendes Bros style jiu-jitsu this weekend, complete with textbook berimbolo sequences and seamless guard passing transitions.
---
Big Deal Pro Winners Qualify for BJJ Stars
The Brazil-based promotion Big Deal Pro crowned two grand prix champions this weekend at Big Deal Pro 2. Matheus Spirandeli won the 8-man 80kg grand prix beating Marcos "Petcho" Martins in the final, and Sabatha Lais won the 8-woman 70kg bracket.
Watch the Big Deal Pro replay here
With those victories both competitors have punched their tickets to compete on the next edition of BJJ Stars later this year. That event will be streamed live on FloGrappling everywhere outside of Brazil.
---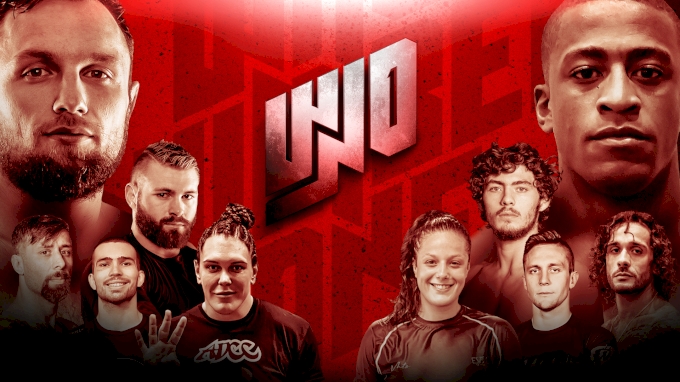 Upcoming Events on FloGrappling
WNO Craig Jones vs Ronaldo Junior – Feb 26
You've probably heard about this, right? If not, get with the program! It's happening this Friday, February 26 right here on FloGrappling. It's going to be huge.
Fight to Win 165 – Feb 27
F2W return with another all-female event, the main card includes Maria Malyjasiak vs Elisabeth Clay in the gi, Amanda "Tubby" Alequin vs Gabi Mccomb in a no-gi match and a gi match featuring Luiza Monteiro vs Jessica Flowers.
---
WNO: Craig Jones vs Ronaldo Junior
At Who's Number One the Australian leg locker Craig Jones will take on the Atos highlight reel Ronaldo Junior in a unique battle of opposite styles. We caught up with Craig in Puerto Rico to hear his thoughts on the match.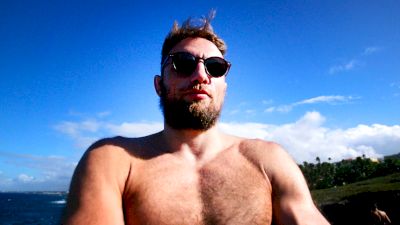 Unlock this video, live events, and more with a subscription!
Get Started
Already a subscriber? Log In
Don't forget to watch the live Grappling Bulletin show at 4:30pm CT every Monday on the FloGrappling site, app, YouTube channel and Facebook pages.