UFC Fight Announcements: Askren, Masvidal, Sterling, Yan, More
UFC Fight Announcements: Askren, Masvidal, Sterling, Yan, More
Miss any fight announcements? FloCombat has your back with round up of all of the fights announced in the past 14 days.
Apr 15, 2019
by Nolan King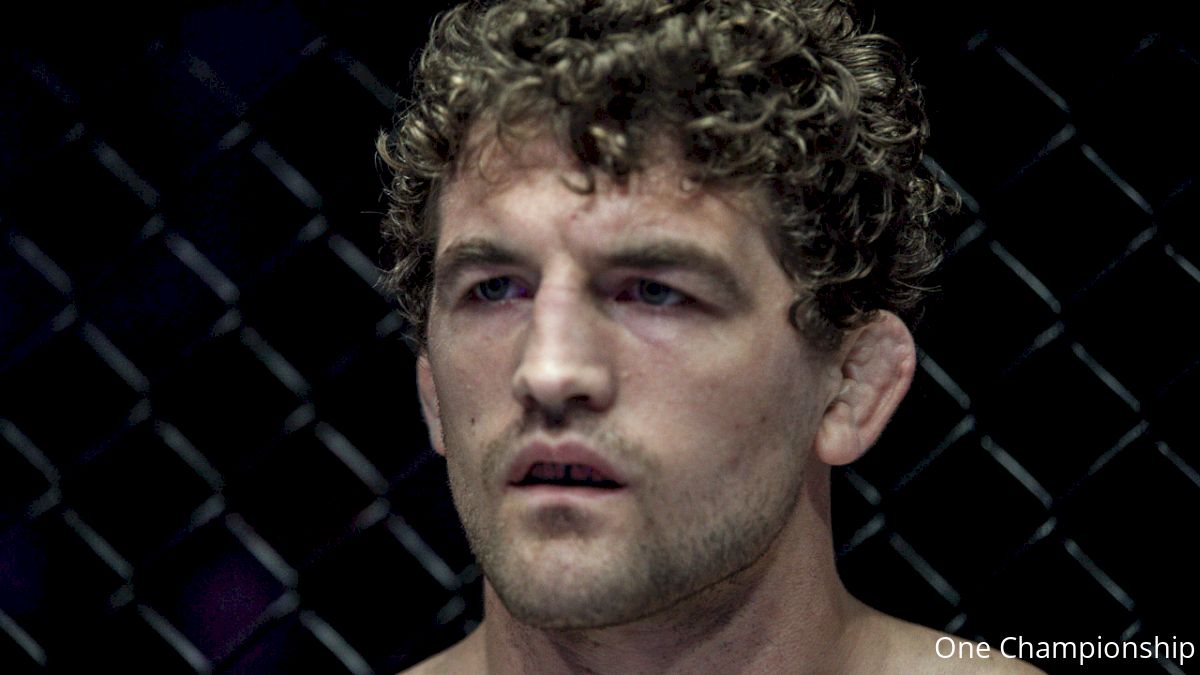 With fight announcements breaking each and every day, it's hard to keep track of all the hustle and bustle in the world of mixed martial arts.
Luckily, here at FloCombat, we've got you covered. Here's a list of all of the UFC fight announcements that were put out by notable outlets across the world over the past two weeks, including the return of Ben Askren in a hot-fire showdown vs. Jorge Masvidal and much more.
Bouts are not confirmed by the UFC unless noted otherwise (*). Below the matchup announcements, a bonus list of fighter signings and releases can also be found.
April 20 - UFC Fight Night 149: Saint Petersburg
Heavyweight Bout*: With Alexander Volkov out, Alexey Oleynik (54-11-1, 6-2 UFC) steps in to fight Alistair Overeem (44-17 1NC, 9-6 UFC) - per ESPN
Lightweight Bout*: With Teemu Packalen out, Alex da Silva (20-1, 0-0 UFC) steps in to fight Alexander Yakovlev (23-8-1, 2-4 UFC) - per Combate
April 27 - UFC on ESPN 3: Fort Lauderdale
Women's Strawweight Bout*: With Livia Renata Souza out, Virna Jandiroba (14-0, 0-0 UFC) steps in to fight Carla Esparza (13-6, 4-4 UFC) - per Combate
Middleweight Bout: With Yoel Romero out, Jack Hermansson (19-4, 6-2 UFC) steps in to fight Ronaldo Souza (26-6 1NC, 8-3 UFC) - per ESPN
May 5 - UFC Fight Night 150: Ottawa
Women's Bantamweight Bout*: Sarah Moras (5-4, 2-3 UFC) vs. Macy Chiasson (4-0, 2-0 UFC)
Heavyweight Bout*: Walt Harris (11-7 1NC, 4-6 1NC UFC) vs. Sergey Spivak (9-0, 0-0 UFC)
Bantamweight Bout: With Brian Kelleher out, Cole Smith (6-0, 0-0 UFC) steps in to fight Mitch Gagnon (12-4, 4-3 UFC) - per TSN
May 11 - UFC 237: Namajunas vs. Andrade
Women's Bantamweight Bout: With Jessica-Rose Clark out, Melissa Gatto (6-0-2, 0-0 UFC) steps in to fight Talita Bernardo (6-3, 1-2 UFC) - per Combate
May 18 - UFC Fight Night 151: Rochester
Welterweight Bout*: Neil Magny (21-7, 14-6 UFC) vs. Vicente Luque (15-6-1, 8-2 UFC) - per Farah Hannoun
Featherweight Bout*: Julio Arce (15-3, 2-1 UFC) vs. Julian Erosa (22-7, 1-3 UFC) - per FloCombat
Lightweight Bout: Davi Ramos (9-2, 3-1 UFC) vs. Austin Hubbard (10-2, 0-0 UFC) - per ESPN
Welterweight Bout: Danny Roberts (16-4, 5-3 UFC) vs. Michel Pereira (22-9 2NC, 0-0 UFC) - per Combate
Lightweight Bout: Charles Oliveira (26-8 1NC, 14-8 1NC UFC) vs. Nike Lentz (30-9-2 1NC, 14-6-1 1NC UFC) - per MMA Junkie
June 1 - UFC Fight Night 152: Stockholm
Lightweight Bout*: Stevie Ray (22-8, 6-3 UFC) vs. Leonardo Santos (16-3-1, 5-0-1 UFC)
Women's Bantamweight Bout*: Tonya Evinger (19-7 1NC, 0-2 UFC) vs. Lina Lansberg (8-4, 2-3 UFC)
Featherweight Bout: Daniel Teymur (6-3, 0-3 UFC) vs. Sung Bin Jo (9-0, 0-0 UFC) - per Rank 5
Lightweight Bout: Christos Giagos (16-7, 2-3 UFC) vs. Damir Hadzovic (13-4, 3-2 UFC) - per Kimura Sweden
June 8 - UFC 238: Cejudo vs. Moraes
Featherweight Bout*: Ricardo Lamas (19-7, 10-5 UFC) vs. Calvin Kattar (19-3, 3-1 UFC) - per Chicago Tribune
Bantamweight Bout*: Jimmie Rivera (22-3, 6-2 UFC) vs. Petr Yan (12-1, 4-0 UFC) - per ESPN
Bantamweight Bout: Aljamain Sterling (17-3, 9-3 UFC) vs. Pedro Munhoz (18-3 1NC, 8-3 UFC) - per ESPN
Women's Strawweight Bout*: Karolina Kowalkiewicz (12-4, 5-4 UFC) vs. Alexa Grasso (10-2, 2-2 UFC)
June 22 - UFC Fight Night 153: Greenville
Women's Flyweight Bout: Andrea Lee (10-2, 2-0 UFC) vs. Montana De La Rosa (10-4, 3-0 UFC) - per FloCombat
June 29 - UFC on ESPN 4: Minneapolis
Light Heavyweight Bout*: Vinicius Moreira (9-2, 0-1 UFC) vs. Roman Dolidze (6-0, 0-0 UFC)
Flyweight Bout*: Joseph Benavidez (27-5, 14-3 UFC) vs. Jussier Formiga (22-5, 8-4)
Heavyweight Bout*: Maurice Greene (7-2, 2-0 UFC) vs. Junior Albini (1-3 UFC)
Lightweight Bout*: Drew Dober (20-9 1NC, 6-5 1NC UFC) vs. Marco "Polo" Reyes (8-5, 4-2 UFC)
Featherweight Bout: Chas Skelly (17-4, 6-4 UFC) vs. Jordan Griffin (17-6, 0-1 UFC) - per Star Tribune
July 6 - UFC 239: Jones vs. Santos
Welterweight Bout*: Jorge Masvidal (33-13, 10-6 UFC) vs. Ben Askren (19-0 1NC, 1-0) - per ESPN
Welterweight Bout*: Michael Chiesa (15-4, 8-4 UFC) vs. Diego Sanchez (29-11, 18-11) - per ESPN
Middleweight Bout*: Edmen Shahbazyan (9-0, 2-0 UFC) vs. Jack Marshman (23-8, 3-3 UFC)
---
UFC Signings:
Melissa Gatto – Women's Bantamweight (6-0-2) – Nacao Cyborg
Virna Jandiroba – Women's Strawweight (14-0) – Invicta FC
Alex da Silva Coelho – Lightweight (20-1) – Serbian Battle Championship
Austin Hubbard – Lightweight (10-2) – LFA
Sergey Spivak – Heavyweight (9-0) – WWFC
Michel Pereira – Welterweight (21-9, 2NC) – Road FC
Cole Smith – Bantamweight (6-0) – BFL
Sergey Khandozhko – Welterweight (25-5-1) – S-70
---
UFC Departures:
Ruslan Magomedov – Featherweight (14-1, 3-0 UFC) – Received USADA lifetime ban
Ross Pearson – Lightweight (20-16 1NC, 12-13 1 NC UFC) – Retired
Josh Burkman – Welterweight (28-17 1NC, 6-12 1NC UFC) – Released