UFC 229: Khabib Nurmagomedov vs. Conor McGregor
Kevin Lee Discusses Conor McGregor's Strengths, Predicts Naptime At UFC 229
Kevin Lee Discusses Conor McGregor's Strengths, Predicts Naptime At UFC 229
UFC lightweight Kevin Lee breaks down Conor McGregor's skills ahead of UFC 229, making a final prediction for his showdown vs. Khabib Nurmagomedov.
Oct 4, 2018
by Daniel Vreeland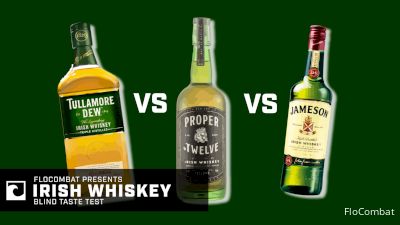 Everywhere you look this week, there's another person breaking down MMA's biggest fight: UFC 229's main event between Khabib Nurmagomedov and Conor McGregor.
And while plenty of voices chime in, we've got one who clearly knows what he's talking about.
"The Motown Phenom" Kevin Lee, the UFC's No. 5-ranked lightweight, stopped by Top Turtle MMA Podcast on FloCombat to serve as special guest analyst for the Nurmagomedov vs. McGregor title fight this weekend. He weighed in on the strengths of each headliner.
Here, Lee analyzes the striking of the double champion, McGregor.
Conor's Pressure
Even the most casual fan knows McGregor's biggest asset is his powerful left hand. However, when breaking down McGregor's striking, it's a different aspect that Lee finds to be his greatest weapon.
"It is his pressure—the man has good pressure," Lee said. "He knows how to get in your face, he knows how to cut off the cage. He knows how to stay in the middle of your face too without overdoing it."
While McGregor can do this to anyone, his skill is only further emphasized by the fact that McGregor is far less nuanced.
"[Khabib] moves forward like a train… he doesn't even think about being hit," Lee said.
Related: Lee breaks down Nurmagomedov's game, chances vs. McGregor
But with a clear advantage in this aspect of the fight, there is also a danger in it. Lee points to the fact that if he can't keep the fight in his own realm for long, he might be taken out of the fight early.
"The number one thing, if I'm talking about Conor losing here, is Conor losing to himself—I think it's him breaking," Lee said. "Which is a very real possibility. He's coming off a fight where he [lost]."
His loss to Mayweather may loom large in his head, but it's not the only loss Lee thinks may potentially take him out of this fight.
"As much as he wants to come in and throw the hoopla and all that, he lost last fight," Lee said. "He had a tough fight with Nate Diaz before that and lost to Nate Diaz the fight before that. What's his confidence looking like?"
In the end though, if forced to make a prediction, "The Motown Phenom" points to his concerns about who Nurmagomedov trains with.
Although American Kickboxing Academy is full of killers, it isn't necessarily full of people like McGregor.
"I haven't seen Khabib bring out any high-level strikers, and the thing in striking that really gets you hurt is the parts you don't see coming," Lee said. "If he hasn't been training with those kinds of guys who can throw those types of shots, especially really strong southpaws with really good footwork and a good front kick… then he could get slept."
As for a final prediction, that's exactly the route Lee is choosing.
"If I'm leaning towards one way or another, I'm leaning towards Khabib getting slept."