UFC 229: Khabib Nurmagomedov vs. Conor McGregor
Kevin Lee On Khabib Nurmagomedov's 'Simple' Takedowns, Brutal Top Game
Kevin Lee On Khabib Nurmagomedov's 'Simple' Takedowns, Brutal Top Game
No. 5-ranked UFC lightweight Kevin Lee analyzes Khabib Nurmagomedov's game, sharing his thoughts on his UFC 229 main event vs. Conor McGregor.
Oct 4, 2018
by Daniel Vreeland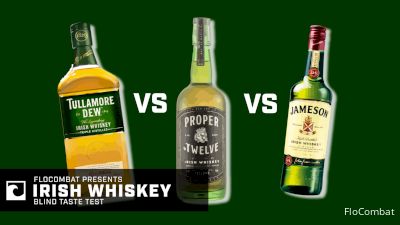 Everywhere you look this week, there's another person breaking down MMA's hottest fight: Khabib Nurmagomedov vs. Conor McGregor at UFC 229.
While plenty of voices chime in, the Top Turtle MMA Podcast on FloCombat secured one who clearly knows what he's talking about.
"The Motown Phenom" Kevin Lee, the UFC's No. 5-ranked lightweight, stopped by to serve as a special guest analyst for the Nurmagomedov vs. McGregor title fight this weekend. He weighed in on the strengths of each headliner.
First, we look at the wrestling of the reigning champion.
Khabib's Wrestling
Neither fighter is particularly secretive about what he needs to do in order to win the fight. This past week, Nurmagomedov's coach, Javier Mendez, openly stated he wants his fighter to shoot for a takedown as quickly as possible.
While it would appear that Nurmagomedov has a wrestling advantage, the former Division-II college wrestler Lee says "not so fast."
"A lot of people say that [Khabib has good takedowns], but I don't really necessarily think it's his takedowns that are overly good," Lee said. "When I'm looking at his takedowns, they are simple."
Related: Kevin Lee analyzes Conor McGregor's striking, makes prediction
In fact, Lee sees only a couple basic entries "The Eagle" uses to get his takedowns. And although he doesn't think there is much to the different shots Nurmagomedov utilizes, he does respect the top game.
"It's really his top game that stands out among everybody else," Lee said. "Once he gets on top of you, he does find spots to do damage, and he makes sure that you aren't getting back up."
Lee goes on to add that Nurmagomedov's top game is only good if he manages to get it there, which could wind up being his biggest problem.
"This is MMA; it's not wrestling. It's a different distance. It's a different game," Lee said. "I feel like that, if anything, is going to be his biggest problem in this fight."
Closing the distance for Nurmagomedov may be hard with McGregor being as rangy as he is, but it's also difficult due to his skill set.
"It's not just a footwork thing—this is MMA, you have to get the guy thinking about your striking too," Lee said. "If you have nothing for them in the striking and all he has to do is focus on the defense, it makes it a lot easier for him."
He cites Nurmagomedov's last fight at UFC 223 as a prime example for why this could be an issue.
"You saw that in his last fight with Al Iaquinta," Lee said. "Once he shut down those couple little simple entrances that [Nurmagomedov] has got, than the striking started opening up for him and [Nurmagomedov] started missing a lot of takedowns."
His inability to strike with Conor and to earn his respect on the feet could lead to fewer openings to get on the mat.
"It's not necessarily about the footwork; it's all about the setups, and the setups have to come through striking and getting the guy to think about something else," Lee said. "And I just don't think he has it there."