UFC 228: Tyron Woodley vs. Darren Till
Top Turtle MMA Podcast: Top 5 Female Grapplers In UFC History
Top Turtle MMA Podcast: Top 5 Female Grapplers In UFC History
The Top Turtle MMA Podcast on FloCombat counts down the top five female grapplers in UFC history, interviews Tatiana Suarez, and more.
Sep 12, 2018
by FloCombat Staff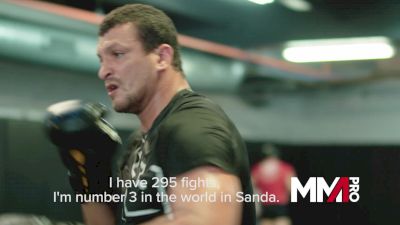 On this week's Top Turtle MMA Podcast on FloCombat, it's all about Tatiana Suarez.
We have the red-hot UFC strawweight contender on to talk about her recent TKO victory over Carla Esparza at UFC 228. Plus, she breaks down how she feels she'd do against Jessica Andrade and Rose Namajunas. Plus, she stakes her claim as the best wrestler her division has ever seen.
Related: Read the full article from Suarez's interview
Then, we continue the grapple-fest with our Combat Countdown. This week, we're looking at the best female grapplers in UFC history. Our guest might just make an appearance on the list, too.
Then we take a peek at Sept. 15's UFC Fight Night 136 in Moscow, Russia. And while we can't talk about Suarez in that breakdown, there are some fun heavyweight fights on that card worth mentioning.
Time Stamps:
1:00 – Tatiana Suarez Interview: Best Wrestler In WMMA History?

13:00 – UFC 228 Discussion: Why the Hate on Woodley?

19:00 – Combat Countdown: Top 5 Female UFC Grapplers

30:00 – UFC Russia Breakdown: Welcome Back, Nikita Krylov
To make sure you never miss one of our five five lists or any of our killer fighter interviews, use any of the links below to subscribe to the show.
And if you'd like to contact the show, you can do so by tweeting @TopTurtleMMA and @FloCombat or by emailing the show at TopTurtleMMA@gmail.com. Currently, we are accepting all love and hate mail.