UFC 228: Tyron Woodley vs. Darren Till
Tatiana Suarez Says Rose Namajunas Would Be Easier Win Than Carla Esparza
Tatiana Suarez Says Rose Namajunas Would Be Easier Win Than Carla Esparza
Rising UFC strawweight Tatiana Suarez discusses her wrestling dominance and previews a potential showdown with champion Rose Namajunas.
Sep 12, 2018
by Daniel Vreeland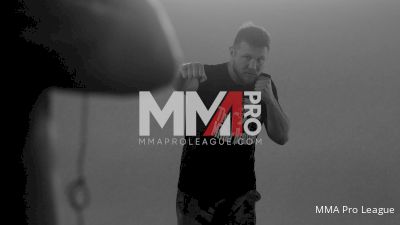 The UFC 228 fight card was a showcase for the women's strawweight division. Top contender Karolina Kowalkiewicz squared off with the pleasantly violent Jessica Andrade, and hyper prospect Tatiana Suarez faced former champion Carla Esparza.
At the end of the night, it was Andrade who made a splash with her big right hand and Suarez who showed off some of the most dominant wrestling we have ever seen in the UFC.
While it shocked plenty to see a wrestling-based former champ in Esparza dominated with grappling, it wasn't a surprise at all to Suarez.
"No, I wasn't surprised," Suarez told the Top Turtle MMA Podcast on FloCombat. "Just like anything, there are different levels in terms of a sport. I am at the top of the food chain when it comes to wrestling."
Suarez's confidence in her abilities comes from a place of experience. Even with Esparza being older and boasting more MMA fights on her resume, the difference in the wrestling department was obvious to Suarez even before the fight took place.
"She was just a collegiate wrestler—she started wrestling in high school," Suarez said. "I've wrestled since I was three years old. I'm big, I'm strong, I'm long, and I'm more experienced than her. So I was not at all surprised."
And this difference in abilities when it comes to the takedowns, the scrambles, and the control doesn't just apply to Esparza.
In the strawweight division, Suarez feels she has no equals.
"I think [people in my division] know how to shoot, they're powerful—like Claudia [Gadelha] and [Jessica] Andrade," Suarez said. "There's a difference between knowing how to shoot and actually knowing how to wrestle. I know how to wrestle."
The difference in this assessment lies in the ability to put pieces together. When others fail to get the takedown, Suarez sees another entry.
"I know second, third, fourth, chain wrestling—chain wrestling and scrambling—that's what I'm known for," Suarez said. "Even when they think they're going to get out, they're not."
With a former champion now crossed off her list, Suarez has her eyes set on the champion. Although Rose Namajunas brings a different stylistic matchup with her polished striking and her aggressive submissions, Suarez finds the idea that Namajunas could hang with her wrestling hilarious.
"Ha, no," she laughed in response to whether Namajunas would be able to deal with her wrestling. "I think I'll do the same thing I did to Esparza—I'll do the same thing to Rose. It actually might be worse because Rose isn't nearly as good of a wrestler as Esparza. She's longer, but that's about it."
That tie to a wrestling weakness is one Suarez already made in watching Namajunas, and it's one she knows she could exploit better than anyone.
"We saw what Esparza did to Rose," Suarez said. "And I think I'm the best wrestler in the division."