Colby Covington Explains His Side Of Fabricio Werdum Altercation
Colby Covington Explains His Side Of Fabricio Werdum Altercation
UFC welterweight contender Colby Covington shares details on his side of the altercation with Fabricio Werdum in Australia.
Nov 20, 2017
by Duane Finley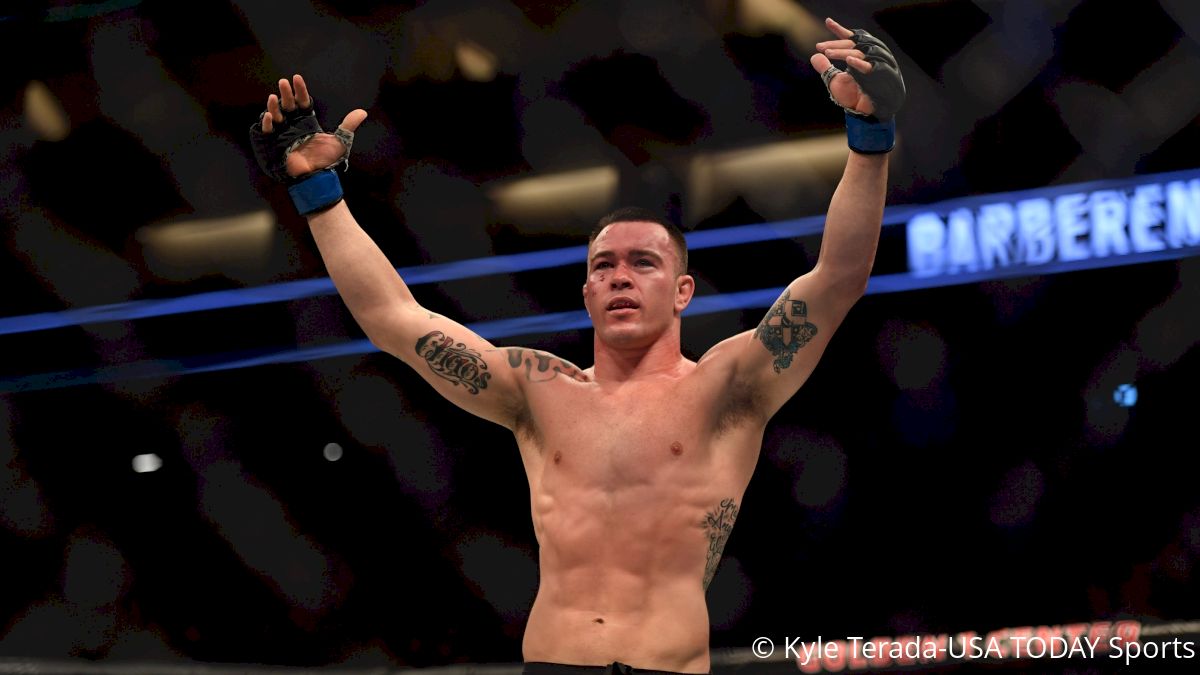 Colby Covington wants to set the record straight.
Just days after the UFC welterweight contender was involved in an altercation in Australia that ended with charges being pressed against heavyweight fighter Fabricio Werdum, Covington has broken his silence regarding the incident.
It all unfolded last week when Covington was in Australia as a guest fighter for the UFC and Werdum was competing in the main event of the card. According to Covington, he was attacked without provocation — despite Werdum claiming otherwise — as he explained what happened in his own words in an interview with FloCombat.
"The real story is on camera and it's going to come out very soon," Covington said. "I'm downstairs. I'm sitting outside and I'm waiting for my taxi. I'm looking at my phone, tweeting at Tyron Woodley talking shit, saying, 'Yo, what's up bitch? When are you going to stop being scared, looking for lightweights?' I'm looking at my phone and the next second I know, I get hit in the face. I stumbled into the middle of the road, and I'm like what the f*ck is going on? I look up and it's Fabricio Werdum.
"He's walking at me with his coach, Rafael Cordeiro, they're both screaming at me — 'You're going to die. We're going to kill you.' They're walking at me like they're going to jump me. I'm like get the f*ck back. What's your f*cking deal? Get the f*ck back. We're f*cking professionals. I'm walking back, two security guards get in the way, and the guy John Wood from Syndicate MMA breaks it up, gets in the middle of us so I don't get jumped and attacked again.
"I already got attacked once. Fabricio's still yelling at me, 'I'm going to kill you for the comments you made.' The next thing I know he picks up this big ass wooden boomerang — the same boomerang they use for hunting in Australia for kangaroos — and he chucks the f*cking boomerang at my face. Luckily, I had good enough reflexes to move a little bit cause that would have hit me square in the face. But instead, it hit me in the side of the face and grazed off my shoulder. That was the event. I walked away."
Werdum has claimed in subsequent interviews that Covington shouted at him as he was leaving the hotel in Australia, and that led to the former heavyweight champion slapping a phone out of Covington's hand. Werdum says Covington then attempted to kick him before security intervened.
Covington says that story is a complete fabrication, which is part of the reason why he ultimately contacted local authorities in Australia and pressed charges against Werdum.
"I called the police because I had to get the tape evidence," Covington explained. "There were a couple of people who [saw] it who were out there. John Wood saw it. He saw that Werdum came and hit me in the face when I'm just looking down at my phone. The UFC was believing Werdum's side [of the story]. I'm like, I'm not going to get into this tit for tat, his word versus my word, because no one's going to f*cking believe me. They're going to believe this f*cking chump gorilla, who's a wannabe, aging fighter over me cause he's been in the company longer. That's called politics.
"No one was going to give me videotape or believe my side, so I had to get the videotapes from the hotel, and the only way I could get the videotapes from the hotel is if I called the police and filed a police report. Sure enough, I filed the police report. I gave an accurate statement. I said everything truthful to the law, and that's how the videotape came about."
Werdum was ultimately charged with common assault and has to appear in court in Australia in December.
Covington stands by his story while also taking aim at Werdum for assaulting him in the first place over comments he made following his bout with Demian Maia at UFC Fight Night 119 in Sao Paulo last month.
Just after winning a unanimous decision, Covington called Brazil "a dump" and then addressed the country's people as "filthy animals," causing an eruption inside the arena as he was showered with boos on his way out of the Octagon.
Covington acknowledges that Werdum is allowed to get as angry as he wants for the comments that were made, but he's still not allowed to assault someone unprovoked without repercussions.
"We're not street thugs. We're prizefighters. We fight in the Octagon," Covington said. "Take away the fact that we're fighters. If we're equals and we walk on the street and someone's on the street and they come up and hit you in the face because of some comments you made on your podcast — is that OK?
"That's my f*cking point. You can't walk up to someone and be violent and throw something at someone over a comment they made in the past or comments they made in an interview. You can't do it. I'm a professional. I don't condone violence because of free speech. You know what that's called? That's called fascism. You know who else believed in fascism? Adolf Hitler and the Nazis."
While Covington has faced blowback for calling the authorities in Australia after the altercation, he said he doesn't regret getting the police involved because Werdum should be held accountable for what he did whether the fans like it or not.
"It sucks because these people are all making assumptions. Oh, Colby 'Call the Cops' Covington, but most of them were saying, 'Oh Colby you're a snitch, how the f*ck you going to call him a filthy animal and then not expect to get in a f*cking fight?' I'm like, you don't [know my] side of the story. I'm just laughing in my head," Covington said.
"You can say whatever you want with your words. Come to my Instagram. Come to my Twitter and say whatever you want to say with your words, but the second you invade my personal space and you hit me in the face, that's against the law. It sucked to have all these people not know the full side of the story and just believe what Fabricio's saying.
"At the end of the day, the truth will always come to light. He can't hide behind that lie forever."