Fabricio Werdum On Colby Covington Incident: 'There Was No Punch'
Fabricio Werdum On Colby Covington Incident: 'There Was No Punch'
Fabricio Werdum opens up on his altercation with Colby Covington in Sydney, Australia.
Nov 15, 2017
by Duane Finley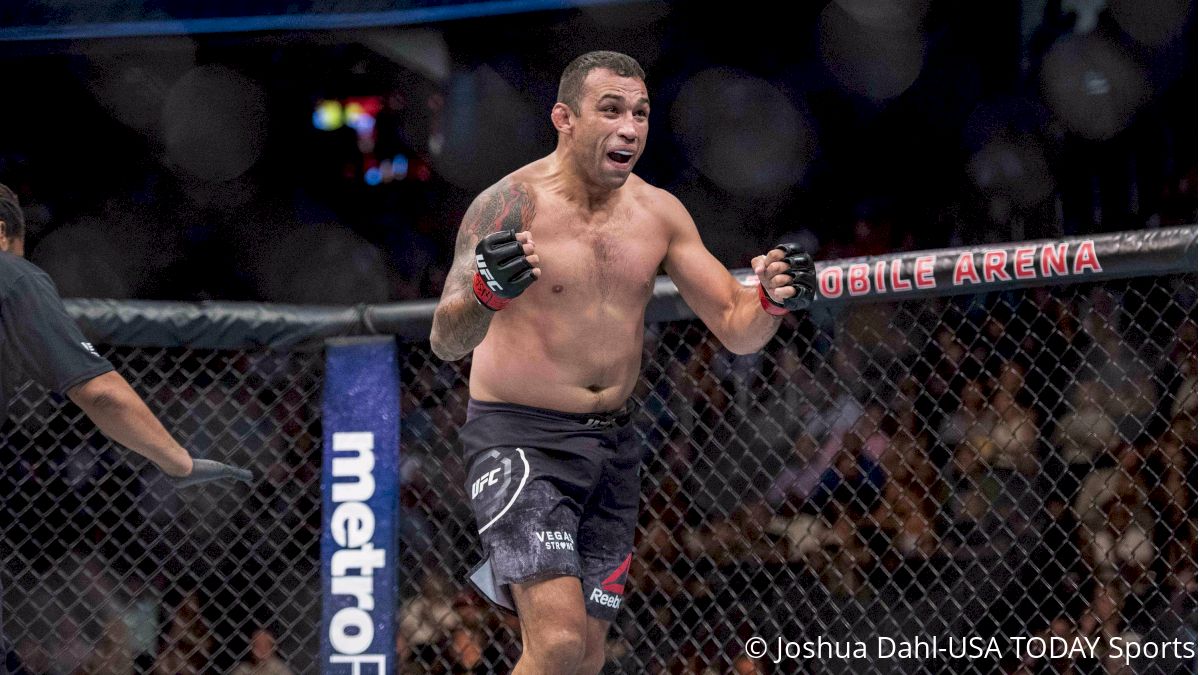 By Damon Martin and Diego Ribas
A verbal altercation between UFC fighters Fabricio Werdum and Colby Covington turned violent outside a Sydney hotel on Thursday afternoon when Werdum appeared to throw a boomerang at the welterweight contender.
Shortly after the incident occurred, Covington began filming via his Instagram account and shouting at the Brazilian heavyweight while recounting what just unfolded.
"Look at this clown. You're a f*cking clown, Fabricio Werdum," Covington said in the video. "What's up? You just punched me in the face. You wanna come punch me again bitch? What? What? Yea, you think you're so tough. Look at you, you f*cking fa*got. Yea, that's right, you're a little bitch. What? Hey, yea [I'll] see you soon. [I'll] see you soon motherf*cker. You're old motherf*cker, you ain't shit."
Video captured by UFC lightweight Dan Hooker suggests Werdum did not punch Covington. Rather, he hit him with a boomerang.
Seriously.
A separate source told FloCombat that Werdum said he didn't actually punch Covington but instead only knocked his phone out of his hand.
Werdum himself doubled down on that notion.
"This guy is really audacious," Werdum told FloCombat. "I went down with my master [Rafael Cordeiro]: 'Master, let's get a haircut and shave the beard.' We were in the lobby, and I've never seen this guy before. When I walked he looked at me and said: 'Brazilian animals.' And I was like: 'Hey.' I slapped his phone and asked, 'What did you say?' Then, he kicked my leg, but I managed to defend. Then the guys got in the middle and had nothing left. But he kicked me, he is audacious. I could have hurt myself.
"I don't know why he insists on this mistake of speaking of the Brazilians... I didn't understand. [...] He wants media, wants to imitate Conor McGregor. He looks like ridiculous the way he does. I didn't believe when he said it. I didn't believe it. I slapped his phone and he stepped back and kicked me. Then we were arguing, and he kept shouting that Brazilians were animals.
"If I had hit him in the face, he would be in the hospital. Certainly. There was no punch, he's crazy."
Werdum is scheduled to compete in the main event on the UFC Fight Night card in Sydney on Saturday night against Marcin Tybura. Covington traveled to Australia this week to serve as a guest fighter during the event.
UFC officials offered a statement on the matter.
"UFC was made aware of the altercation between Fabricio Werdum and Colby Covington at the organization's host hotel in Sydney, Australia," the UFC statement said. "The organization will conduct a full investigation to determine if the Athlete Conduct Policy was violated before taking any further action on this matter."