Fabricio Werdum: Colby Covington Is A 'B*tch' For Calling Cops
Fabricio Werdum: Colby Covington Is A 'B*tch' For Calling Cops
UFC heavyweight contender Fabricio Werdum didn't take kindly to Colby Covington calling the police in Australia.
Nov 19, 2017
by Hunter Homistek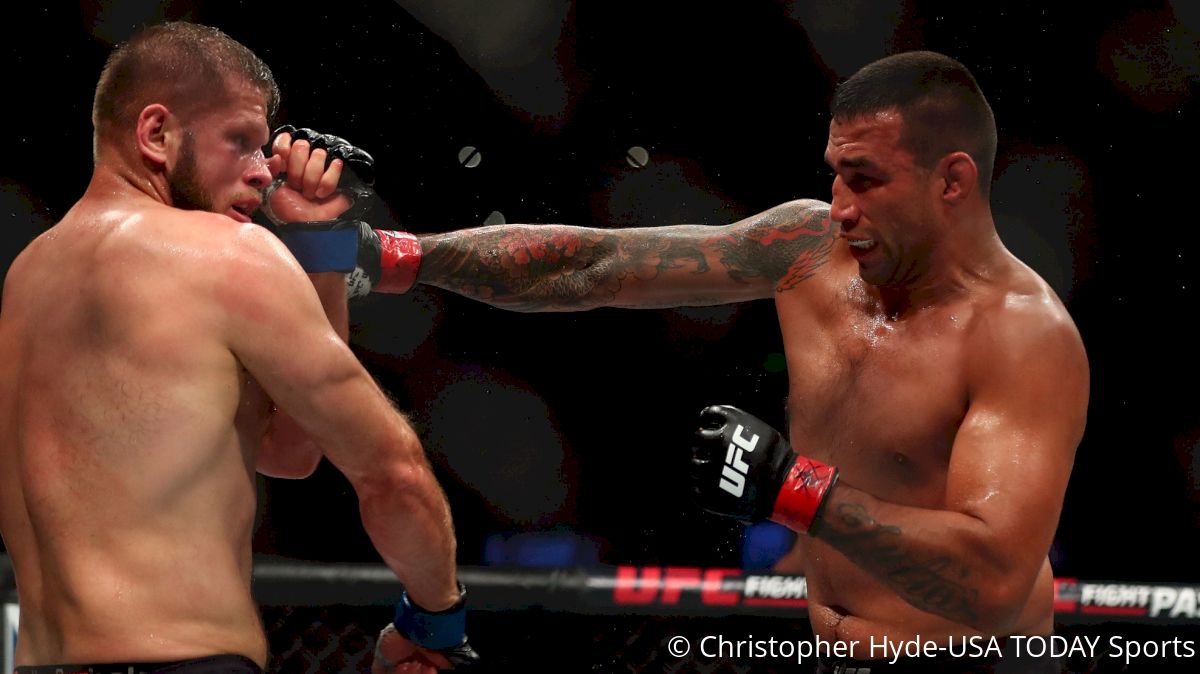 Following his win over Marcin Tybura at UFC Fight Night 121 on Saturday night in Sydney, UFC heavyweight Fabricio Werdum faced the media and the inevitable questions about his dustup with No. 3 welterweight contender Colby Covington earlier in the week.
As a result of the incident, which included Werdum tossing a boomerang at Covington, the heavyweight has a pending court date in Australia.
Werdum addressed the situation and his disbelief regarding the fact that Covington pursued charges. In Werdum's eyes, Covington was the aggressor in the altercation.
"This situation, I don't believe," Werdum said during the post-fight press conference (h/t Submission Radio). "Colby comes to Australia, and I've never seen him before. I'm just in my room with my coaches, 'Hey, coach, let's go cut my hair.'
"So we went to lobby to ask for a nice place to cut my hair. When I go out, [Covington] looked at me and he said, 'Brazilian animals.' I said I don't believe this, and I just slapped his phone."
"I just touched his phone, that's it, man. And he kicked me. He kicked me, but I'm ready for the fight. I blocked his kick. And after that, the guys stand in the middle. And two minutes ago, I had one fan give me the boomerang. He then says a lot of things about my mom, my country. I just threw it. If I had maybe a burger or cake in my hands, I'd throw that for sure, but I had a boomerang."
Of course, Werdum didn't take too kindly to Covington running to the police.
"But nothing, man, it [hit] just in the shoulder," Werdum said. "This is nothing, man. How is a fighter going to the cops? The guy goes to the police for that. This is crazy. He's like a, I don't want to say the word, but he's like a bitch."
Werdum is expected to appear in Australian court on Dec. 13.
The UFC has yet to comment on any potential punishment for Werdum, but Covington was sent home early from Australia following the incident.