Fabricio Werdum Talks Conor McGregor Wannabes, Another Title Shot
Fabricio Werdum Talks Conor McGregor Wannabes, Another Title Shot
Former UFC heavyweight champion Fabricio Werdum blasts fighters trying to mimic the trash-talking of star Conor McGregor.
Nov 17, 2017
by Duane Finley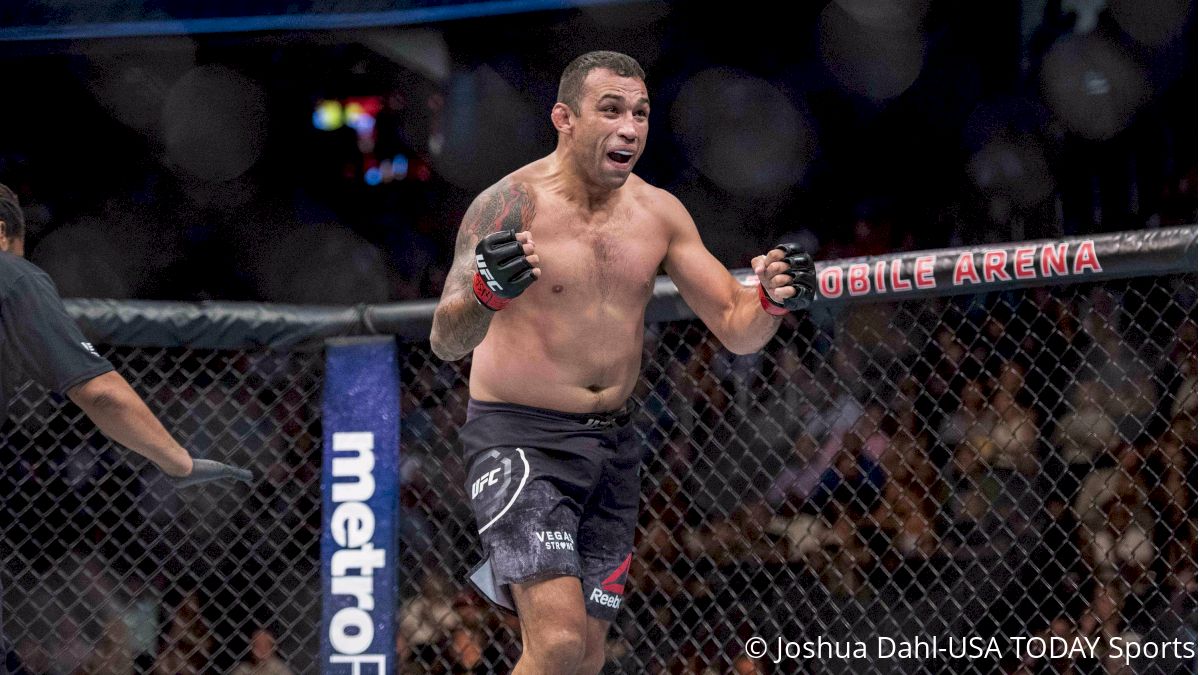 For FloCombat via A.G Fight
Fabrício Werdum is getting more and more annoyed with the direction that the sport of MMA is taking.
Having gotten in altercations with fellow UFC fighters Tony Ferguson and Colby Covington recently, Werdum can't stand the trend of athletes seemingly trying to copy the brash style that made two-division champion Conor McGregor the biggest star in combat sports.
"It doesn't make any sense," Werdum told AG. Fight for FloCombat. "McGregor did that from the beginning. It's his style, but when others try to imitate him, it's ridiculous. There is no reason to start doing this to promote the fight. I think a lot of people will watch anyway, so we can keep the respect."
Set to face Marcin Tybura this Saturday in Sydney, the former heavyweight champion has changed his mentality when it comes to fighting and taking control of his career. After longer periods of inactivity over the past few years, "Vai Cavalo" now wants to compete more often in order to climb the ladder.
"If I spend a lot of time thinking about my belt, I'm not going to spend so much time fighting," Werdum said. "I think I have to show in practice, and show in the cage, that I'm deserving to fight for the belt once again. I don't want to fight and then wait a year or six months to fight again. I prefer to show what I can do to get what I deserve."
Having competed in both July and October, Werdum welcomed the opportunity to get back into the Octagon quickly when Mark Hunt was pulled from Sydney's main event for medical reasons. In addition to getting paid and taking one more step toward a title shot, Werdum believes doing the UFC a favor will only bring good things to him in the future.
"We had a good, short talk and I think I'm on good terms with the UFC now," Werdum said with a laugh. "I'm sure that if I win this fight, I'll deserve the title fight. I don't think there's a reason why the UFC wouldn't give me that chance. I think I deserve it a lot more than (Alistair) Overeem and Francis (Ngannou). I deserve it more because of my history."
Still, the fight that is generally thought of as a title eliminator is the Overeem vs. Ngannou clash at UFC 218 on Dec. 2.
With champion Stipe Miocic returning in 2018, Werdum knows that he'll have to get at least one more victory should the promotion go with the winner of UFC 218's blockbuster heavyweight collision as the next contender.
"If the UFC puts Overeem or Francis in a fight for the belt [next], I'd have to do one more fight," he said. "If I waited for them to fight for the belt first, I'd have to wait a long time."