TJ Dillashaw Says Team Alpha Male Comments Validate Reasons For Leaving
TJ Dillashaw Says Team Alpha Male Comments Validate Reasons For Leaving
Former UFC bantamweight champion TJ Dillashaw responds to comments from Cody Garbrandt regarding his split from Team Alpha Male.
Oct 30, 2017
by Duane Finley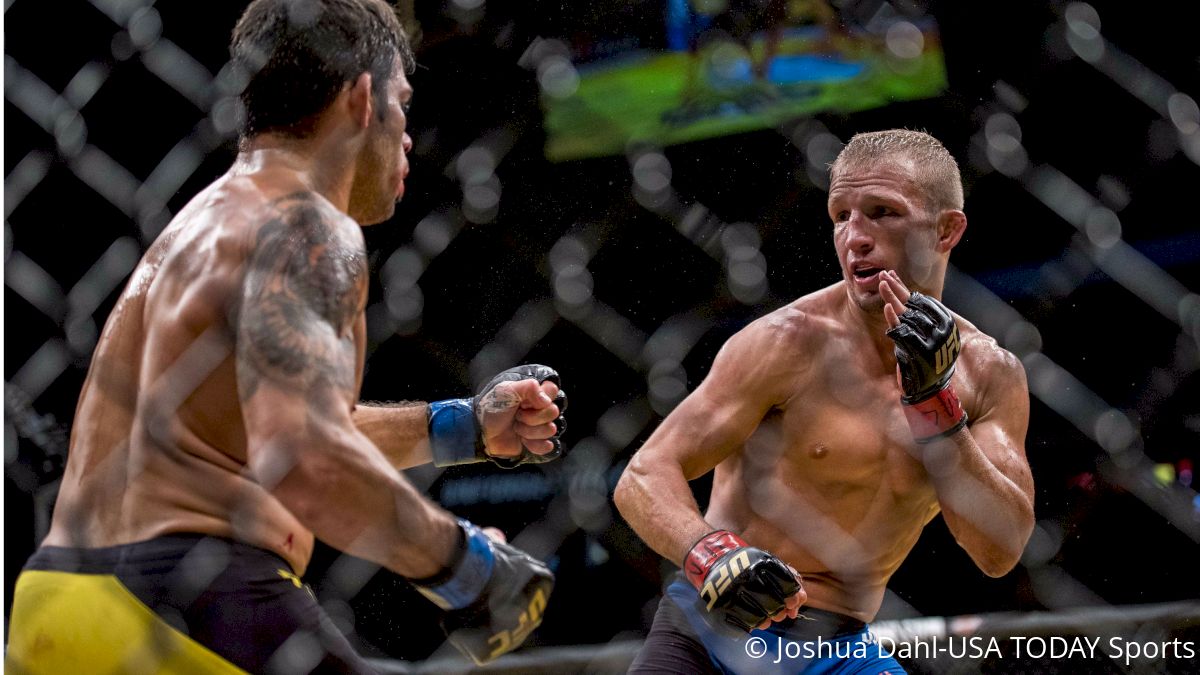 TJ Dillashaw isn't much for lingering in the past, but his rivalry with his former squad at Team Alpha Male is only going to heat up in the buildup to UFC 217.
This Saturday night inside New York City's historic Madison Square Garden, the former bantamweight champion will step into the Octagon against current titleholder and former teammate Cody Garbrandt. After Dillashaw's highly publicized split from the camp and his volatile stint opposite Garbrandt as coaches on "The Ultimate Fighter," there are plenty of digs and soundbites from both parties to swim through regarding the situation.
That said, "No Love" recently commented during a conference call for UFC 217 that he perceives Dillashaw regrets his move away from TAM.
MMA Fighting's Dave Doyle spoke to Dillashaw during a media luncheon last week, and the former titleholder and current hopeful shot down any notion that he has doubts over his departure.
"I find it funny because it actually made it easier for me to leave Team Alpha Male," Dillashaw said. "They made it show that my decision was right. It showed me that immaturity and all the bullshit they care about, how much they care about my life, and how childish it has been. It really made my decision easier, you know? I just let them keep talking because they make themselves look like fools."
After a stint in Colorado, Dillashaw has moved his camp to Southern California, where he works with a collection of coaches and fellow UFC staple Cub Swanson as they move toward changing what the team concept looks like in the sport of mixed martial arts.
Dillashaw discussed the details of this move in a recent interview with FloCombat, sharing insights to why the training setup needs to change in the fight game.
"We are not looking to make money off this gym or off of fighters," Dillashaw said. "That's the last thing I want to do because I've been there and done that, and that muddies relationships. We want to create something healthy and is a win-win for everyone involved.
"I'm looking to make this thing pay for itself and pay the coaches. You get the best coaches in the world in the gym and the best fighters in the world will show up, and we'll continue to push each other. Guys like Cub (Swanson), Juan (Archuleta), and Aaron Pico. Guys like [Rafael dos Anjos]. You get all of us together and we are all going to push one another to the next level."