Stipe Miocic Sends Strong Message To Daniel Cormier, Talks Lesnar, Jones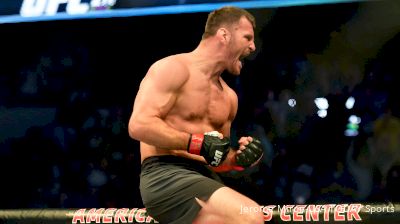 UFC heavyweight champion Stipe Miocic faces Daniel Cormier July 7 at UFC 226 in an epic champion vs. champion super fight—and his confidence is at an all-time high.
Miocic catches up with FloCombat's Damon Martin, discussing that main-event showdown, his thoughts on being the UFC heavyweight champion, potential matchups with Jon Jones or Brock Lesnar, impending fatherhood, and much more.
Interview excerpt
"I'm used to it [being underrated]. Hey, man, listen, everyone wants to talk about DC being undefeated at heavyweight, only guy he ever lost to is Jon Jones... Well, guess what: He's going to lose to me too, so nothing against DC, but at the end of the day, I'm not giving this thing up. I've sacrificed way too hard—not just me though. It's my family, my wife, my mom, my friends, my coaches—they have put so much time and effort into me to make this dream come true. Why would I give it up? I'm not giving this up."