Dustin Poirier Talks Eddie Alvarez, Anthony Pettis, Says He's Open To Life Outside The UFC: 'I'm Not Fighting For Fame'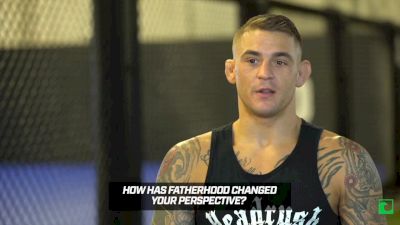 UFC lightweight Dustin Poirier catches up with FloCombat ahead of his Nov. 11 bout against Anthony Pettis at UFC Fight Night 120 in Norfolk, Virginia. The fan-favorite fighter discusses his controversial loss to Eddie Alvarez at UFC 211, his upcoming fight and where a win puts him in his career, and the potential to leave the UFC one day to explore options elsewhere. Spoiler: "The Diamond" is down.



On Controversial No-Contest vs. Eddie Alvarez At UFC 211
"You know, in that fight, everybody who watched it saw I whipped Eddie Alvarez, made him look like an amateur. I mean the guy was two steps behind, couldn't keep up. And then he kneed me in the back of the head with a shot that was illegal. And in the heat of the moment, I gave him the benefit of the doubt.
"I thought it could've been an accident. I thought he might've been hurt, you know, and he was in fight mode, survival mode, he was just fighting and he kneed me. I told the crowd in Dallas to stop booing him, stood up for the guy, then he came out on social media talking sh*t, saying I wanted out of the fight. Why would I want out of a fight that I was winning? I just don't understand.
But him saying all the sh*t he said on social media kind of lets me know the kind of person he is, and now I think he might've kneed me on purpose. I think he knew what was going on and he was looking for a way out of the fight. [He] dodged a rematch, and all kinds of sh*t he did. I don't know. It's in the past now, but it's just fu*ked up.
"It was a great night. He was one fight removed, the former world champion. I was putting it on him. One of the best performances of my career, and then it gets tucked under the rug like this because some foul sh*t happens. Just go back and look at it. I know the UFC's not going to play it on Fox Sports replays. They're [probably not] going to use a bunch of highlights from it. They're going to tuck it under the rug, but that was a great performance, man. I felt like I really looked good. I was in the fight. I was clear-headed. But that's just to show what's to come."
Where A Win Over Anthony Pettis Puts Him
"Well, I mean, Eddie Alvarez got a title shot with a win over Pettis. Max Holloway got a title shot with a win over Pettis. Unless they keep fu*king me over. I've been in this a long time, bro. This is going to be my 21st fight in the company. I've been fighting the best guys. I never turn down fights. I never miss weight. I never make excuses. I always show up to fight. Let's go."
Potential To Fight Outside The UFC?
"I love fighting for the UFC. I grew up watching guys in the UFC. It was the biggest company that I know of for mixed martial arts. But as you get older, I have a family, I don't know how long this window's going to last. I'd like to fight until I'm 35, 36, we'll see. But I might have two, three years -- I don't know how many years I have left, so I gotta make the most money that I can right now.
And I'm not a guy who's fighting for fame. I'm fighting because I love to fight and I got a family to feed. I'm a guy who, if I was given an opportunity, I would leave and go fight in ONE FC, go fight in a company you've never heard of to maximize my earning potential. I don't care if you never read another headline about my name. If I'm collecting checks somewhere and putting on good fights for fans, that's all I care about.
"I'm not fighting to get my name out there, to get TV deals, to get movie deals, to get big sponsorships. All that stuff is great. I would love all that stuff. But I'm fighting because I love fighting."
Shifting Priorities
"Everything I do is for her [my daughter]. I want her to live a great life. I want her to go to college and not have to worry about anything. For her and my wife is why I fight. Also for myself, but things change as you get older. Priorities change. I do this for them.
"I want to fight smarter. I don't want to take a lot of damage. I want to be there for my daughter her whole life, and that kind of stuff opens your eyes up. When I was a young fighter, I didn't give a f*ck. But now I'm living for different reasons, for different things, and I want to be around and be aware. I want to remember my daughter walking down the aisle getting married one day. I want to be there for everything, you know? So a lot of things change. Different things are important, but fighting is still what I do, and I'm not trying to get away from it. I'm just trying to do it [with] a little bit more finesse."
Sign Up For The FloCombat Newsletter
Don't miss breaking news, feature stories, event updates, and more. Sign up for the FloCombat mailing list today.