UFC 205 Video: Khabib Nurmagomedov Says Conor McGregor Won't Fight Him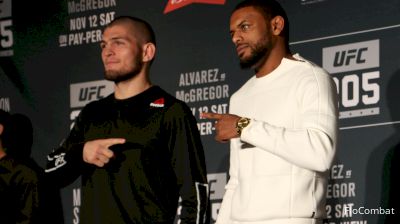 UFC lightweight Khabib Nurmagomedov isn't shy about letting his feelings be known.

Speaking at the UFC 205 Media Day Wednesday inside New York City's Madison Square Garden, Nurmagomedov discussed his impressive winning streak and gave his thoughts on the UFC 205 main event between Eddie Alvarez and Conor McGregor. Hear who he wants to win—and why—here.