Ben Askren Challenges Georges St-Pierre: 'You Can't Say I'm Not the Best'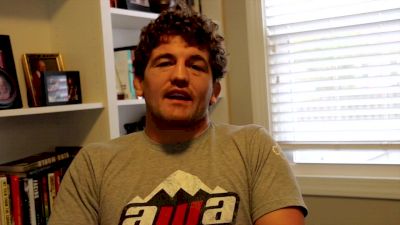 At 15-0 with one no-contest, Ben Askren believes he's the best welterweight mixed martial artist on the planet.
That includes former UFC welterweight king Georges St-Pierre, who recently declared himself a free agent in the MMA marketplace. With GSP potentially out of the UFC, Askren believes now is the time for them to hook 'em up inside the cage.
In this exclusive interview, Askren talks about a potential showdown with St-Pierre, explaining why that's the fight to make.