Valor Fights 38: Damir Ferhatbegovic Pre-Fight Video Interview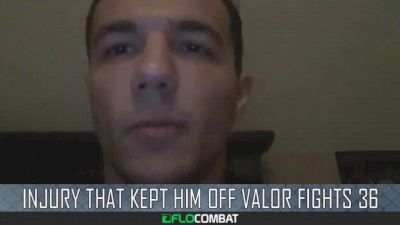 Damir Ferhatbegovic (2-0) discusses his upcoming fight with Charlie Alexander (0-0) at Valor Fights 38 on Nov. 5. Ferhatbegovic also explains the injury that forced him out of his last fight and his training camp for this matchup.


Watch Ferhatbegovic LIVE at Valor Fights 38 Nov. 5 right here on FloCombat.