Gegard Mousasi: 'Nick Diaz, That's a Good Fight for Me'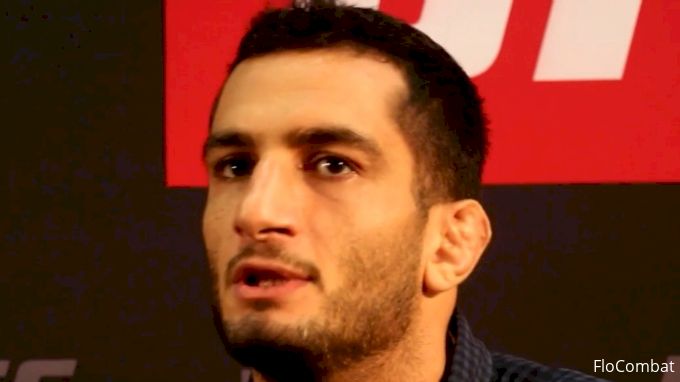 Earlier this week, UFC president Dana White confirmed Nick Diaz was back in the mix and looking for a fight.

With Georges St-Pierre now out of the equation and Robbie Lawler today further confusing matters by stating his interest to fight the Canadian, Stockton's own Diaz isn't exactly looking like he has an abundance of options when it comes to the UFC's welterweight division.

While others many not be so keen, one man who would welcome a fight with the elder Diaz brother is the UFC's number-five-ranked middleweight, Gegard Mousasi. Speaking today in London, England, the Dutchman confirmed that a fight with the former Strikeforce champion would be of interest, but that he didn't think the UFC would give him his wish based on his previous experiences.

"Nick Diaz, that's a good fight for me," Mousasi said. "Nick Diaz, I think people would love that fight. I can ask for all the fights that I want to fight, but whether they give it to me is a different thing.

"Like even Vitor Belfort, I asked for that fight for a long time, you know? It wasn't because I asked for the fight [that I got it], it was because Vitor asked for me. He asked the UFC he wants to fight me so they gave him the fight."

Mousasi recently defeated Belfort via second-round TKO at UFC 204.

Diaz, meanwhile, has not competed since a January 2015 bout against Anderson Silva. While Diaz lost that fight initially via unanimous decision, Silva tested positive for banned substances and Diaz himself tested positive for marijuana metabolites, resulting in a no-contest. Prior to that, Diaz had lost back-to-back bouts against St-Pierre and Carlos Condit.

Diaz's most recent victory came in October 2011, when he defeated BJ Penn via unanimous decision at UFC 137.