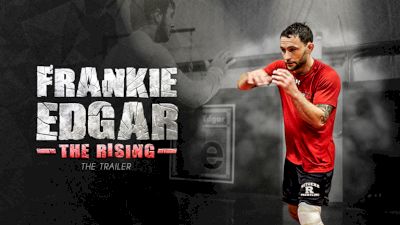 Frankie Edgar: The Rising (Trailer)
Jun 22, 2016
He is a perpetual underdog, often overlooked and underappreciated, who overcame tremendous odds to win a UFC lightweight championship.
He is a family man. He is the ultimate professional, willing to do whatever he's asked to do in order to help out his employers. And yet he is constantly passed over. Promises are made and then broken in the blink of an eye.
But Frankie Edgar has persevered, using those unkept agreements and slights to push himself toward a UFC championship in a second weight class. And one thing is for certain: he is finished being the nice guy from Toms River, New Jersey.
In this multi-part series available exclusively to PRO subscribers, FloCombat takes you behind the scenes of Frankie Edgar's camp as he prepares for his UFC interim featherweight championship bout against Jose Aldo at UFC 200.