Unlock this article, live events, and more with a subscription!
Get Started
Already a subscriber? Log In
John Combs is one of very few black marks on William Tackett's professional grappling record. Combs is the only person who has submitted Tackett in regulation since at least 2019.
Tackett will have an opportunity to redeem that loss this weekend, in the main event at Fight to Win 160, when the biggest party in grappling opens its 2021 season in Miami on Saturday, Jan. 16.
Saturday, Jan. 16 | 4:30 p.m. ET
Combs submitted Tackett with a guillotine in the closing seconds of the 77 kg final of the 2019 ADCC West Coast Trials. That was nearly two years ago, and Tackett, then a 17-year old and a purple belt, was a relatively unheralded name in the grappling world.
Watch: John Combs Submits William Tackett In 2019 ADCC West Coast Trials Final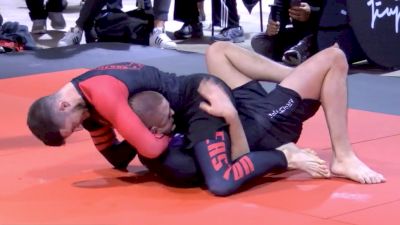 Unlock this video, live events, and more with a subscription!
Get Started
Already a subscriber? Log In
Tackett's silver-medal run at the West Coast Trials was his first real opportunity in the spotlight; on the way to the finals he beat veteran black belts Enrico Coco and Jason Rau. He has capitalized on the attention. Still a brown belt, Tackett has gone 28-4 since his loss to Combs, and has collected victories over several premiere black belts in the last two years.
2020 was the best year of his brief career, as he submitted eight of his nine opponents, including four ranked black belts, and two super-heavyweight ADCC veterans. For Tackett's achievements, FloGrappling recently named him the 2020 Breakthrough Grappler Of The Year.
At Fight To Win 160, Tackett will have a chance to put that title to the test, and demonstrate how much his jiu-jitsu has developed in the last 23 months.
In most of the matches John Combs has won in his 4-year black belt career, he has absolutely dominated his opponents. That was the case in most instances in the 2019 West Coast Trials, when he mauled and submitted five of his six opponents including Tackett. It was the case at the IBJJF American Nationals, when Combs controlled and submitted each of his opponents. It was the case at Subversiv 4, when Combs won four matches and scored a last-minute triangle victory over 2018 No-Gi World Champion Hugo Marques.
Watch: John Combs Vs Hugo Marques At Subversiv 4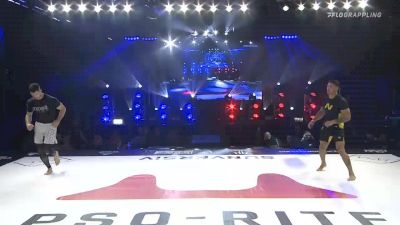 Unlock this video, live events, and more with a subscription!
Get Started
Already a subscriber? Log In
Subversiv 4 was also one of the two instances in 2020 in which Combs defeated one of Tackett's closest teammates, Kody Steele.
Time after time, John Combs has fortified his reputation as a neck-hunter. Almost 75% of his wins have come by submission. Of those, nearly half are guillotines, and a quarter are rear naked chokes.
Combs is an energetic, precise workhorse; he's the kind of competitor you can never count out. But Tackett, once a victim to Comb's pace, pressure and aggressiveness, will try to impose his own game, one that has attracted praise for similar characteristics.
Both athletes have an unforgiving pace, explosive wrestling and an incessant pursuit of submission. Will Tackett prove that he's outgrown his status as an up-and-comer? Or will Combs once again guard the gate to the upper echelon?
---
Fight To Win 160 will also feature:
Jonnatas Gracie vs Hugo Marques
Pedro Marinho vs Gabriel Almeida
Frank Rosenthal vs Mauricio Gomez
Justin Rennick vs JZ Cavalcante
Junny Ocascio vs Adam Ferrara
and more!