Recovered From COVID, Renato Moicano Looks To Top 10
Recovered From COVID, Renato Moicano Looks To Top 10
Renato Moicano has recovered from having Covid-19 and is eye a top 10 fight.
Dec 10, 2020
by Daniel Vreeland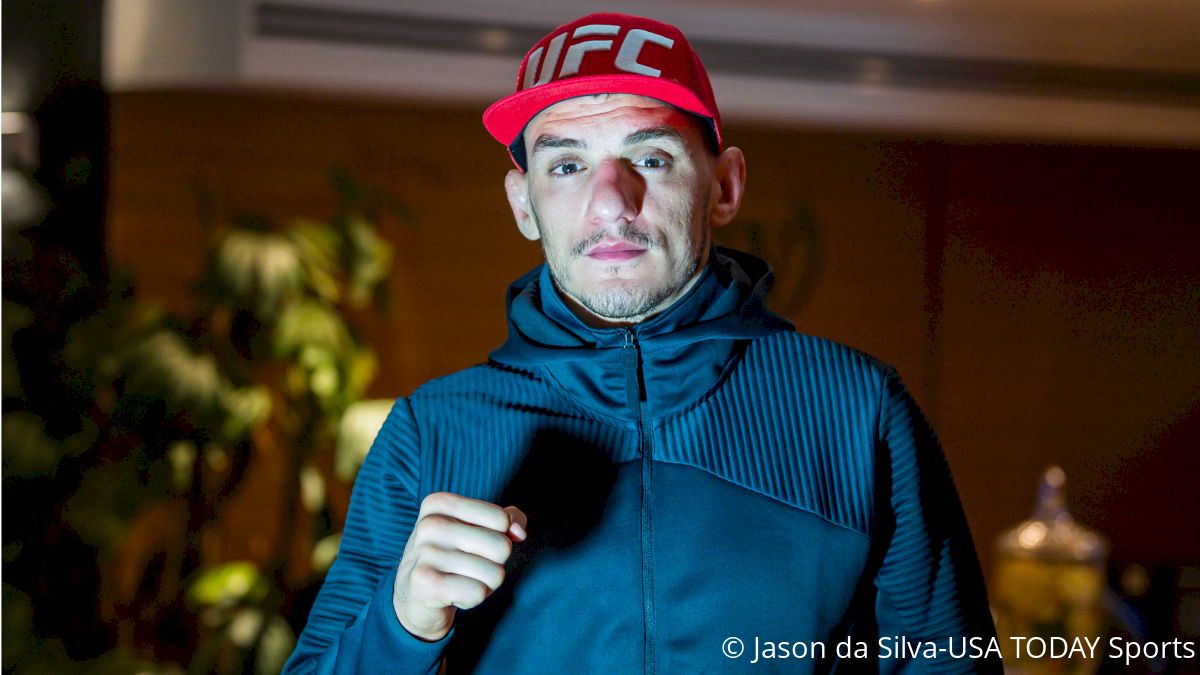 Renato Moicano had a stellar March this year. After the birth of his first son, whom he named Isaac, Moicano took top Brazil and stopped Damir Hadzovic in his lightweight debut. The bout lasted under a minute, but it instantly put Moicano on the map of his new division.
The next 9 months would not be as good (as it wasn't for most people on this Earth). After the UFC started back up, Moicano was able to get a booking for Fight Island. After some issues with his green card, and worrying about returning to see his son, Moicano had to back out of the fight. Upon returning stateside, Moicano again picked up another booking, but had to again pull out, this time due to a positive COVID test.
Although he was booked for another fight fairly quickly, the virus certainly impacted Moicano's training leading up to his fight.
"I'm feeling good. I'm feeling really good now, but last week I was feeling a little sick," Moicano said. "[It was] like a regular flu or something like that. It was not that strong, but it affected my training in the way that I could not go to the gym."
The bright side of all that was that Moicano was able to use his wife to fill in as his head trainer. Although she may not have the same credentials as his coaches at American Top Team, he feels like it won't affect things in the long run.
"I had to do my own training at home. So I was running, hit the bags, hit the pads with my wife - she was helping me," he said. "I don't think it is going to do anything different because I was training really hard and I am ready."
And having his wife around wasn't just important for this intermittent time where he was unable to get to the gym - having his wife and new son around has been a huge inspiration to Moicano throughout this whole layoff. Not only are they there for support for him, but he's used them as inspiration to get better.
"My wife is with me all the time, my son is with me all the time. This is really good because the most important thing in my life is my family and I feel blessed to have everything I have," he said.
As for his upcoming bout, Moicano faces Rafael Fiziev this Saturday at UFC 256. Although that may not be the step up a lot of people, including Moicano himself, imagined him getting after such a dominant performance, he throws his hands up at the situation. The UFC apparently offered him a slew of other names who were not as interested.
"The UFC offered me Anthony Pettis and two other ranked guys in the top 10 and top 15, and the guys refused. So what could I do? What can I do?" he said. "On December 12th, I'm going to have an amazing performance and an amazing victory, and let's see what the UFC offers me."