Jordan Leavitt: From Fan To Opponent
Jordan Leavitt: From Fan To Opponent
At just 22, Jordan Leavitt had a handful of amateur fights at the time, but picked up his first professional win.
Dec 4, 2020
by Daniel Vreeland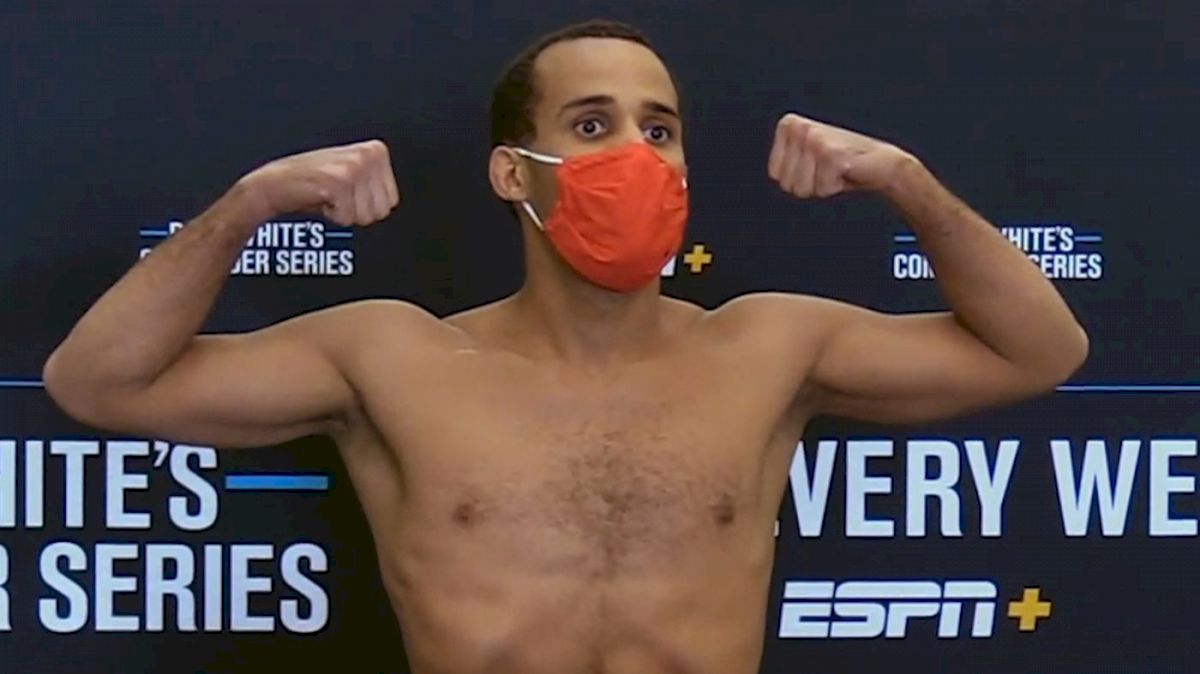 Jordan Leavitt stepped into the cage for the first time as a professional in October of 2017. At just 22 years old, he had a handful of amateur fights at the time, but picked up his first win that night in a company called Gladiator Challenge in El Cajon, California.
At the same time, Matt Wiman was smack in the middle of what would wind up being a 5-year hiatus from the sport. Some had thought the 15-fight UFC veteran would not come back for more. Just over 3 years later, Wiman has returned to the UFC and fought in two wars (ultimately losing efforts against Joe Solecki and Luis Pena). Standing across the cage from him this weekend will be Leavitt, who at one point seemed like he was starting his career after Wiman's has already ended.
Not only is it weird that these two from entirely different eras of fighting are crossing paths, but it's odd for Leavitt for a whole other reason.
"It's super weird. I was a big fan of Matt Wiman in high school. I used to watch his fight against Cole Miller on repeat - I thought that fight was so interesting when I was a freshman or a sophomore in high school," Leavitt admitted. "So when I saw his name, I'm like, 'crap, I know who that is. I'm a fan of him. I had mixed feelings, but I'm not going to lie, it's really weird."
The fandom makes it conceptually hard for Leavitt, but that isn't the only reason. Leavitt spent a bunch of his career at 145lbs and had mentally prepared to fight the type of fighter he may have looked up to in that division, but had not done the same for his new home at 155.
"I was a '45er for most of my career, so I never really planned on fighting the '55ers. I could just be a fan of the 155lbs division," he said. "So fighting someone that you're a fan of when it hadn't come to you that these are my competitors now, it was really jarring."
As he turns his sights on what it will take to get one of his favorites out of there, Leavitt sees some of the things that he loved about Wiman in the first place. While it is a tall task, his confidence doesn't wane.
"I noticed that he had never been submitted before, but everybody (except for two of the people) I ever fought, they were all undefeated, and I was the first person to submit them too," he said. "I've kind of made my career off of submitting people who hadn't been submitted before."
Of course, he recognizes that Handsome Matt is not like a lot of the people he has fought so far in terms of his skill or his knowledge. That fact, though, just gets Leavitt more pumped for the matchup.
"I'm excited for the challenge because he's a lot more savvy that all these young up and comers that I've knocked off," Leavitt said. "If I can't submit him, I'll find a way to finish him. If I can't find a way to finish him, I'll find a way to dominate him. That's the plan. I'm a well-rounded martial artist and I'm going to try to show that."