NFC Fighting
How NFC Fighting Is Getting Back To Action
How NFC Fighting Is Getting Back To Action
NFC Fighting Owner David Oblas details his personal and professional trials and tribulations during the Covid-19 pandemic.
Dec 4, 2020
by FloCombat Staff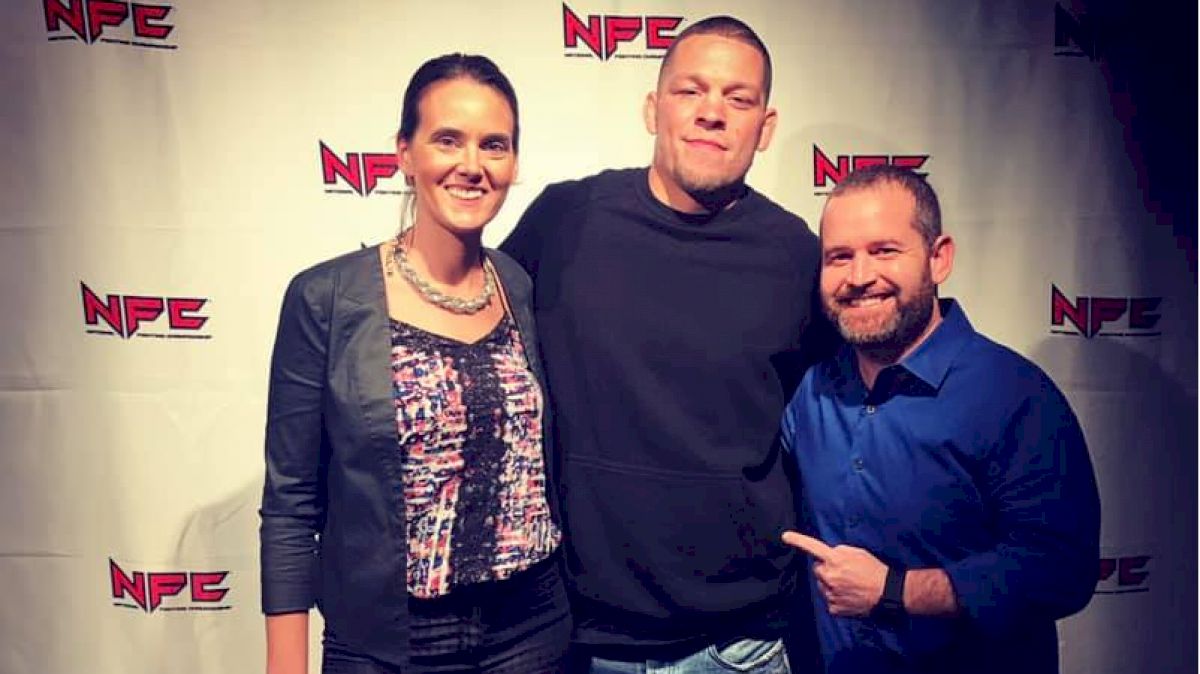 The pandemic hit everyone pretty hard. Specifically, the sports world came to halt immediately and it wasn't until guidelines were put in place that allowed athletes from all disciplines to get back to action.
When it comes to getting back to competing, the people in charge had to cross a lot of T's and dot a lot of I's to ensure that they could make things work.
But what exactly did all that entail? NFC Fighting Owner David Oblas penned the article below that detailed his personal and professional trials and tribulations during this time.
Written By David Oblas (Owner of NFC Fighting)
In the past eight months I've talked to fellow Southeast fight promoters more times than we've talked in the past eight years. The questions we keep asking each other is "how are you still promoting fights?" Or "how are you not promoting fights again yet?"
While I'd like to act like I'm a bit tougher or smarter than them because I'm back to promoting fights and tell you there's a one-way answer for this. The truth is, I have no idea how we got here, what we're doing, or how the future only a week from now will turn out. Luckily, I live in a state where our Governor hasn't shut us down (yet) and I'm going to keep going for as long as I'm legally allowed.
As I talked to the powers at FloSports about writing this article, I wanted the goal to be advising other promotions on the right way to open back up, or the right way to stay in business so you're ready to start again when your state gives the green light.
For background, NFC Fighting, has been promoting fights in Atlanta for more than 18 years. Our first show was on June 28, 2002 and since then we've made it through the longest recession ever in America (December 2007 - June 2009), the closing of two of our mainstay venues, sold my company to a publicly traded company only to have that company dissolve and get my company back.
I've unfortunately had a cage-side seat to plenty of other incidents that would have folded nine out of 10 other businesses.
Covid-19 is no different. But at the same time, it's 100% different. We have no idea how long it will last. We have no idea the devastation it'll leave behind. And no idea how the future of MMA and jiu jitsu events will be when we come out of this.
When you're involved in an industry full of "tough guys", it's impossible to be the toughest. But for any of us small business owners involved in MMA or jiu jitsu, we're probably a lot tougher than we think we are. We might have to shut down our gyms or promotions for a day, a week or a month, but I can guarantee you we're going to figure out a way to have them back open as soon as we can and quicker than many other businesses.
When Covid-19 hit, I was one of the first to get sick. I had a fight night on March 7 and it was during that evening that I began feeling it. I've promoted over 150 events and never left one event early. Many times I stick around hours after the event cleaning up or helping the crew take down the cage. This night I made it until after the main event, but ended up telling my cage guys that I had to leave.
Luckily for me, after about a week of feeling sick, a trip to the ER and some meds, I ended up coming out healthy.
March 7 was also my last fight night for a couple months. We knew that night that things were about to change, we just didn't know for how long or to what extent.
Immediately I went to work making changes and adapting the NFC business model. A former boss of mine used to say "you must be able to adapt, improvise and overcome. Without the ability to do that, your business won't last long."