The Amazing Mind Of Adrian Yanez
The Amazing Mind Of Adrian Yanez
Adrian Yanez did what every fighter who has ever appeared on Dana White's Contender Series has hoped to do.
Oct 29, 2020
by Daniel Vreeland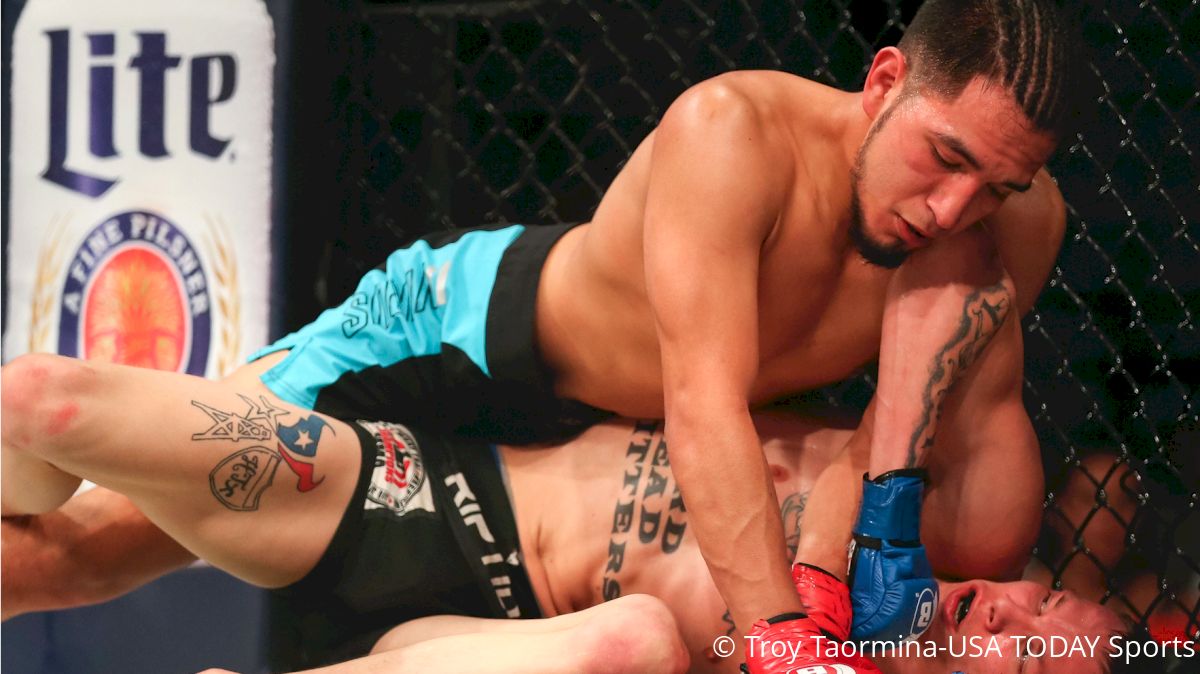 Adrian Yanez did what every fighter who has ever appeared on Dana White's Contender Series has hoped to do.
He marched in the Apex and promptly starched his opponent, Brady Huang, in under a minute with a vicious KO. Paul Felder was on the microphone calling him a young Jorge Masvidal. Dana's eyes were bugging out of his head. Laura Sanko even gushed a bit at the performance.
Seemingly the only one who didn't see it for the amazing performance it was, was Yanez himself. As Dana recapped him fight, Yanez sat in the backstage waiting area wondering if he was being offered a contract. The reason being is that Yanez has a mind that instantly remembers the small moments of imperfection in his fights down to the most minute of details.
"If I look at it, I did take two leg kicks - I should have checked those. Then when he had me up against the fence, he hit me with a couple right hands," Yanez recalled. "There's a couple things that I could have done better in the 39 seconds."
And that memory doesn't just extend to his most recent fight or two. Yanez is able to recall all of his prior fights and what happened minute to minute - especially if something didn't go well. When pressed on it, Yanez dives back into the early parts of his career, where he learned lessons that he carries with him through training sessions and fights even now, nearly a decade later.
"[In my first amateur fight] I remember in the fight that my legs were the first thing to go. Now that's what I focus on every single fight - I got to get my runs in, I got to do this, I got to do that. I got to make sure I'm in shape... I broke my jaw in my second pro fight. So what does that tell me? I got to use more head movement.I have to get my boxing game up, I can't get hit anymore," Yanez recalled. "I can go back and pinpoint almost every single time in a fight, what I should have done and what I didn't do. I'm just that type of guy."
That push for Yanez comes from the desire to attain the unattainable. As Yanez puts together performances like this last one, it doesn't quench his thirst for more.
"I love going back and problem solving. I need to get better and I'm kind of OCD about that. I want to get better in all aspects. They usually say that you're your own harshest critic. That's definitely me," he said. "That's what let's me strive for perfection, even though perfection is non-existent. I'm always striving for it, so I'm chasing something that's never ending."
Of course, this mind that remembers all of his own fights - in addition to details like which booth he was sitting in at an after-hours Cici's Pizza that was illegally streaming Anderson Silva vs Vitor Belfort - does have its limits.
"I can just sit there and recall them play for play, but also if you were to tell me something right now, in the next five minutes I'm forgetting," he said with a laugh.
Luckily, this weekend, Yanez won't be looking to recall what he had for lunch, he'll be making use of the things he does remember. He hopes to put all of that together as he faces Vitor Rodriguez as part of the prelims of UFC Vegas 12 this Saturday on ESPN+.