Giga Chikadze: Here Comes Georgia
Giga Chikadze: Here Comes Georgia
The UFC seems to be hit with an influx of fighters coming out of Georgia.
Oct 9, 2020
by Daniel Vreeland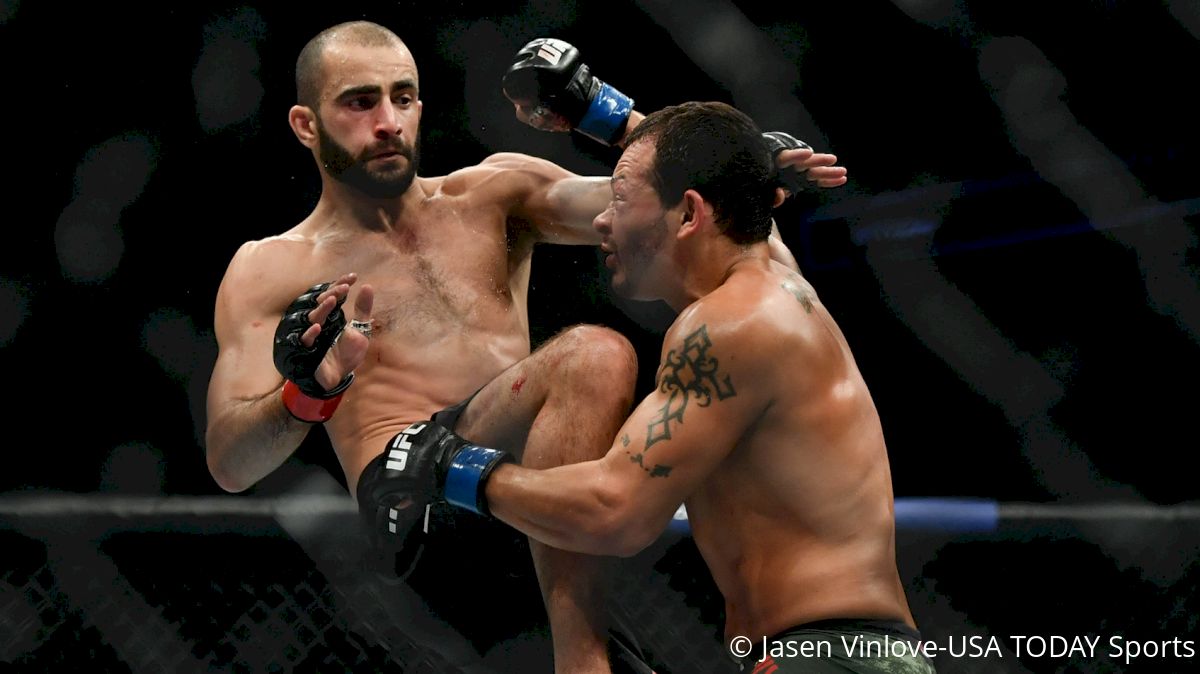 The UFC seems to be hit with an influx of fighters coming out of Georgia.
Merab Dvalishvili has made his name known in the bantamweight division, Liana Jojua scored a huge submission win back in July, and Roman Dolidze grabbed the fans attention with a big knee. In the last week alone, we've seen the signings and subsequent bookings of two more out of the country with Ilia Topuria and Guram Kutateladze, who will make their debuts over the next two weekends.
Of course, you can't talk about Georgian MMA without talking about Giga Chikadze. The former kickboxer has made the switch to MMA look easy as he's rattled off 3 straight UFC wins and looks to make it 4 this weekend. While he sees himself as a figure of the sport for his country, he also sees himself as one of the bigger supporters of all things Georgian MMA.
"I'm definitely super happy to see their success.I'm very proud of my country's people," Chikadze boasted. "Even though I didn't really know many of those fighters who just got into the UFC, I am a big supporter of them and I will always support them. As I mentioned before in my interviews, I'm an ambassador for my country, so I want to show the world how positive and how great of a country we have."
And having a strong ambassador for the sport and what they are capable of is important to Chikadze, who feels like even within the region they are overlooked.
"In our region, we are in the Caucasus, the other parts of the Caucasus include Dagestan and Chechnya," he said. "These guys through Russia have had a little bit easier way to get to the UFC because they represent Russia."
Chikadze feels that connection to Russia has played a big part in getting Dagastani and Chechen fighters into the UFC. Although the Georgians are a bit later to the party, he's happy at how fast they've been flowing into the world's biggest stage.
"We are an independent country. We are a small, small country and everything, for us, was much harder. That's why we came so late to the UFC," he said. "So people learned about us late, but we're all making out ways and slowly getting there. So I'm excited after one year how many more fighters we're going to have."
You can catch Giga Chikadze try to make another statement for Georgia this weekend as he fights Omar Morales as part of the UFC Fight Island 5 prelims this Saturday.