Unlock this article, live events, and more with a subscription!
Get Started
Already a subscriber? Log In
This weekend's edition of Fight to Win will be a clash of styles in all three of the headline matches!
In the main event, Osvaldo "Queixinho" Moizinho will take on the dynamic Kennedy Maciel. In the co-mains, we'll see the return of Gabriel Arges, Marcio Andre, Aaron "Tex" Johnson, and Rafael Lovato Jr.
---
Main Event: Kennedy Maciel vs Osvaldo 'Queixinho' Moizinho
This classic matchup of youth versus experience is for the Fight to Win Lightweight Championship. Queixinho is the more seasoned of the two, and has been competing at the highest level of the sport for a decade. He's a four-time No-Gi World champ and a two-time Worlds semi-finalist, and he's appeared on the Pans podium every year since 2014. He hasn't shown signs of slowing down, either. He's been on the Fight to Win stage three times this year since May.
Coming off a submission loss to Edwin Najmi at Fight to Win 146, the omoplata wizard Queixinho will be looking for a dominant performance over the younger Kenedy Maciel.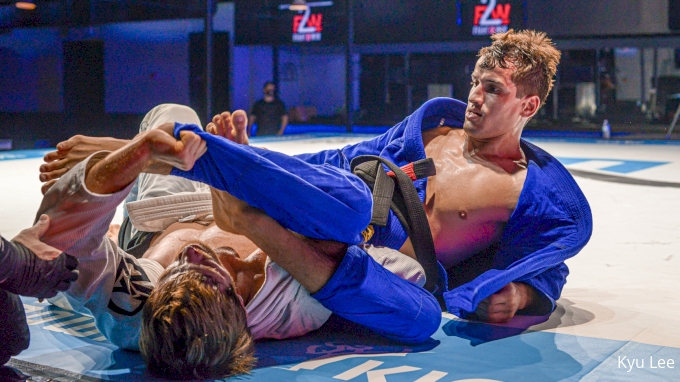 Queixinho
Although a newcomer on the scene by comparison, Kennedy has already made his claim as a featherweight contender. He earned his first No-Gi Worlds title in 2018 and was the runner-up at ADCC last year in the stacked 66 kg division. He has a precise guard-passing game that blends perfectly with his dynamic De La Riva guard, and he can snap on a triangle or armbar instantaneously. His style is reminiscent of his father Rubens "Cobrinha" Charles, who was something of a rival to Queixinho in his heyday.
Expect fireworks from this matchup, as Kennedy will likely look to push the pace, but Queixinho often does his best work as a counter-fighter.
---
Co-Main: Gabriel Arges vs Marcio Andre
No. 5-ranked featherweight Marcio Andre is taking on another middleweight, and this time it's two-time World champion Gabriel Arges.
Andre is looking to snowball after a decision victory against the explosive Ronaldo Junior at Fight to Win 150, but there are clear stylistic differences between Ronaldo and Arges.
Arges is as patient as they come. The No. 1-ranked middleweight is innovative in 50-50 guard. When he gets to that position, he is calm in his setup, but when he sees an opening, he jumps on it and relentlessly pursues the submission, usually a kneebar or a choke from the back.
Watch: Gabriel Arges Stunning Last-Second Win In The 2019 Worlds Middleweight Final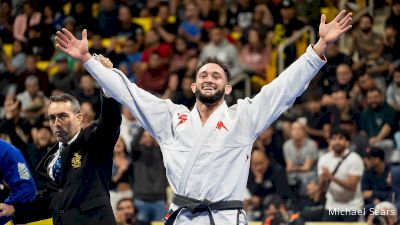 Unlock this video, live events, and more with a subscription!
Get Started
Already a subscriber? Log In
If Andre hopes to beat Arges, he'll have to be first to set up his guard. He's been on the Worlds podium each of the last four years and is also a No-Gi World champion, and you don't get there by accident. Like Arges, Andre remains composed in the setup, but unyielding when he finds a weak spot. Against Ronaldo, he showed hints of lapel guard, and if he's able to get the right grips, that game may be enough to stifle the bigger Arges and prevent him from setting up his A-game.
This matchup could come down to a single mistake from either athlete.
---
Co-Main: Rafael Lovato Jr vs Aaron 'Tex' Johnson
The legendary Rafael Lovato Jr. is back on the Fight to Win stage for the third time this year. He's had two submission wins and one submission loss in that span, so we can expect him to put it all on the line again.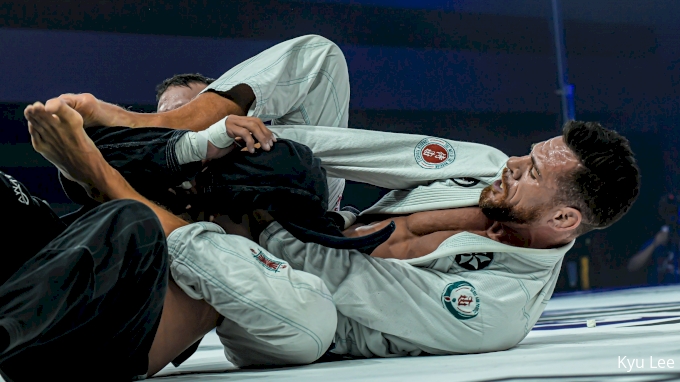 Rafael Lovato Jr.
This time, the No. 7-ranked heavyweight Lovato is up against three-time No-Gi Pans champ Tex Johnson. Tex is a leg lock specialist and will be looking to collect a rare footlock submission over Lovato. Lovato has been a paragon of pressure passing for more than a decade, so this will be a clash of old-school and new-school which is likely to end in submission.
---
Fight To Win 151 will also feature:
Lucas Pinheiro vs Vinny Saenz
Sebastian Black vs Jason Butcher
Gilvan Gomes vs Andre Gomes