Mike Rodriguez Excited To Fight Herman
Mike Rodriguez Excited To Fight Herman
After losing to Da Un Jung in December, Mike Rodriguez had a frustrating 8 months while he waited for another bout agreement.
Sep 10, 2020
by Daniel Vreeland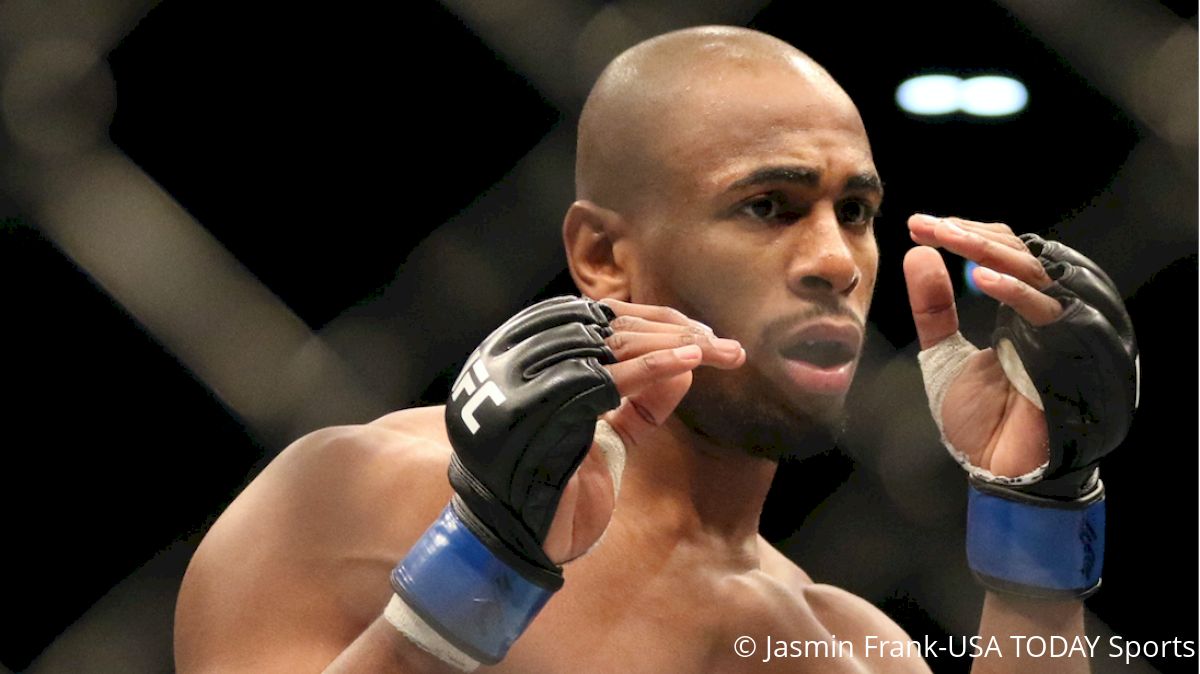 After losing to Da Un Jung in December, Mike Rodriguez had a frustrating 8 months while he waited for another bout agreement to come his way.
He finally got that agreement for a fight at the Apex against Polish striker Marcin Pracnio. After knocking him out in less than a half of a round, Rodriguez's team told him that he was unlikely to wait as long. He wasn't quite sure that he believed them, but it came much quicker than he expected.
"After I beat Marcin, all my coaches and my manager, Tyson, they all were saying to me, be ready because you're going to get a quick turnaround," Rodriguez recalled. "I went camping with the family, came back from camping, started getting back in the groove of training again, and then he goes 'hey, remember what I told you about being ready?"
What's even more spectacular about the quick turnaround is that Rodriguez was paired with TUF 3 finalist and MMA legend, Ed Herman. Hearing that name instantly sent Rodriguez back to his youth and a time when he came home from school with plans to watch his future opponent.
"Also what's funny is that I was a sophomore in high school when he fought Kendall Grove for his contract," Rodriguez said. "Last night me and my buddy Harley were talking about it because he and I came home from school that day, and we're going to watch the finale because he was a Herman fan. I was like 'Kendall Grove's gonna crush him and we literally sat in my mom's living room and watched that fight."
Although Rodriguez's buddy is putting aside his Short Fuse fandom for the weekend, Rodriguez is still marvelling at the idea of fighting against one of the guys he grew up watching.
"It's wild, man," he said. "I just think it's sick, it's cool that a lot of us guys like myself, coming up, we're all starting to fight against our heroes."
But that's not the only fighter he looked up to in his youth that he feels might soon be on the radar. In fact, Rodriguez might not be all that far away from fighting the person who is responsible for him love for the sport and that would be a dream of his.
"I don't want to call anybody out, but the one person I would love, I would be honored to fight is Shogun because if it wasn't for him, I would have never got into the sport," Rodgriguez reveals. "He was the first MMA fight I had ever seen and and I'm a super geek. So when I see something I'm going to geek out about it and try to figure out whatever the thing is. So when I saw him fight, Lil Nog back in '05, I dug down a rabbit hole to research him. He was always my favorite fighter."
Before he gets to that legend, he'll first have to get through Ed Herman.