Unlock this article, live events, and more with a subscription!
Get Started
Already a subscriber? Log In
Subversiv is back for a third installment of team jiu-jitsu!
This year, 16 teams will face off in a single-elimination bracket in the gi. Each team is allowed three competitors of any rank: one male under 180 lbs, one male over 180 lbs, and one female.
The team vs team nature of this tournament could make for a number of matchups we'd never normally see, even more interesting given that it's under the Fight to Win ruleset which prioritizes action and submission attempts over position.
---
Stand-Out Teams
Unity Jiu-Jitsu
No other -180 lb competitor on the roster has as much firepower as Levi Jones-Leary. We haven't seen in submission-only format yet, but he's said on several occasions that he wants to win matches more spectacularly, making Subversiv 3 his time to shine.
His teammate, Devhonte Johnson, could stir things up among the heavier crowd. He already has victories over two noteworthy potential opponents on the Subversiv roster: Gabriel Almeida of Checkmat and Fellipe Trovo of Gracie Barra. His success against the top heavyweight talent will be important if Unity wants to win this tournament.
Among the female competitors, Chloe McNally is a dark horse. She's a highly-ranked brown belt and was a decorated purple belt competitor. While she's certainly among the fiercest women on the roster, she could draw a match against Nathalie Ribeiro or Jena Bishop later in the bracket.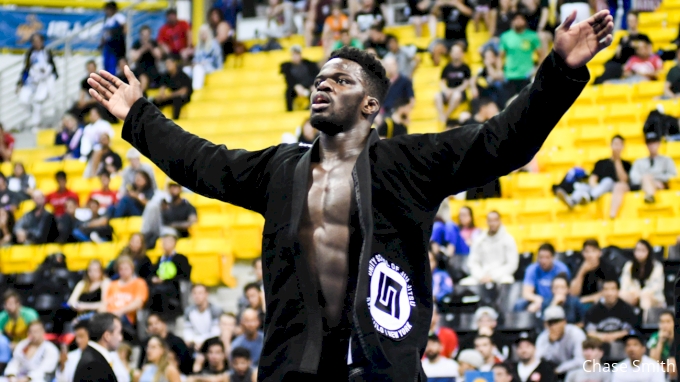 Devhonte "Bones" Johnson
---
Alliance Gold Team
There are few competitors as well-built for the Fight to Win rule format as Fellipe Andrew. He's explosive and always hunts for the submission. That will make him a formidable challenge for every other heavyweight on the roster. He has a 70-percent submission rate in his victories, including a triangle win over the previously-untappable Keenan Cornelius.
Among his supporting cast is 2017 No-Gi World Champ and 2019 No-Gi Worlds Runner-Up Jena Bishop. She's adept to the Fight to Win format, and could help bring this team to the late rounds of the bracket.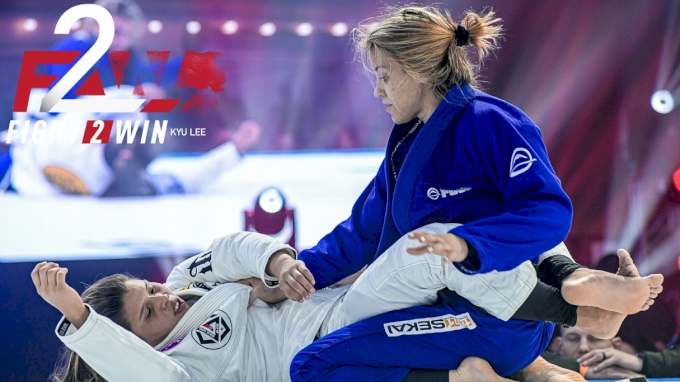 Jena Bishop
---
Checkmat
Nathalie Ribeiro may be the name to beat among female competitors. She has an attack-heavy style, and the hardware to back her up. Moreover, she's familiar with the Fight to Win ruleset, and a former Fight to Win Champ.
Her teammate Gabriel Almeida is one of the most active competitors in 2020 on the Subversiv roster, including multiple appearances on Fight to Win. On a good day, he can beat the best opponents, and he always makes for an exciting match.
Alongside them will be new black belt Samuel Nagai, who went on a tear at Fight to Win before earning his promotion. This will be his first chance to make a mark as a black belt, and he knows how to do it.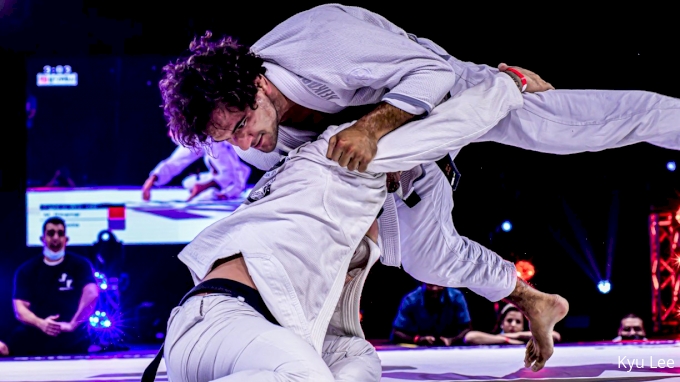 Gabriel Almeida
---
Match-ups To Watch For
Gabriel Almeida vs Fellipe Andrew
These guys had a run-in earlier this summer at Third Coast Grappling: Kumite IV. Almeida was able to pressure Andrew early with his high-caliber wrestling, and nearly took Andrew's back off a takedown. He attacked Andrew with an ankle lock, and Andrew turned it around into a savage leg lock of his own.
We know Almeida will bring the fight to Andrew, but there will be a different dynamic in the kimono. Both competitors have aggressive wrestling styles, and Almeida will likely be seeking redemption. But can he stay away from Andrew's top-notch foot locks and triangles?
Watch: Gabriel Almeida vs Fellipe Andrew at Third Coast Grappling: Kumite IV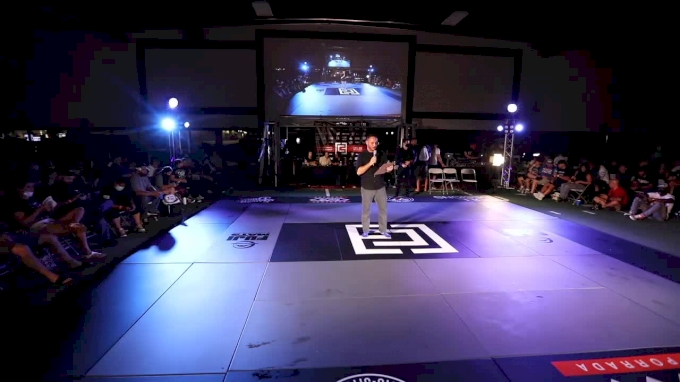 Unlock this video, live events, and more with a subscription!
Get Started
Already a subscriber? Log In
---
Levi Jones-Leary vs Samuel Nagai
Levi Jones-Leary had a breakout year in 2019. Although we haven't seen him on the mat this year, we expect he'll pick up right where he left off. If his performance at Spyder: King of Kings is any indication, he fares well in six-minute matches; but we haven't yet seen how he will handle the submission-only format.
If Nagai has an advantage in this potential matchup, it's his familiarity with the Fight To Win rules format. He won two Fight to Win titles as a brown belt, and has been on that stage three times this summer. On the other hand, this would be his very first challenge at black belt, and Jones-Leary has established himself among the top black belts pound-for-pound. There could be a lot on the line for both competitors if this goes down.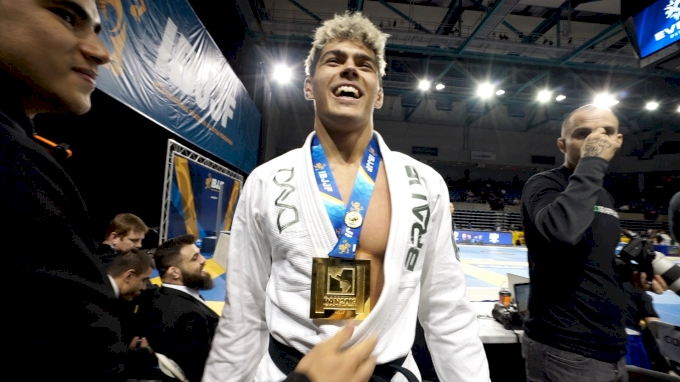 Levi Jones-Leary
---
Jena Bishop vs Nathalie Ribeiro
If we get to see this matchup, it could be as action-packed as their last encounter at No-Gi Worlds 2019. Ribeiro beat Bishop in the finals to win gold, but it was a full-throttle match full of submission attacks.
The attire could be a curveball in this match, as this would take place in the gi, and could open up new options and dynamics for both competitors. This would be a showdown between the No.5-ranked lightweight, Bishop, and the No. 5-ranked featherweight, Ribeiro. We want to see them run this one back!
Watch: Nathalie Ribeiro vs Jena Bishop at No-Gi Worlds 2019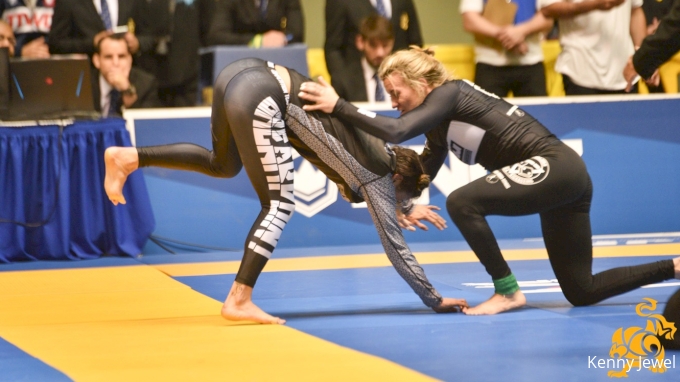 Unlock this video, live events, and more with a subscription!
Get Started
Already a subscriber? Log In
---
Devhonte "Bones" Johnson vs Aaron "Tex" Johnson
Tex Johnson has had most of his success in no-gi competition. Devhonte is also more decorated in a no-gi context. Still, matches between former teammates, especially in submission-only rulesets, tend to be non-stop scrambles.
If we see this match, the six-minute time limit and the ruleset's urgency for submission attempts should help turn this match into a scrap.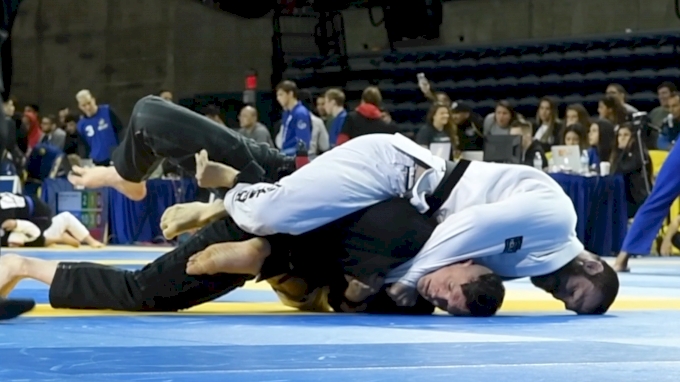 Tex Johnson