Gilbert Burns Confirms He's Got Usman Next
Gilbert Burns Confirms He's Got Usman Next
"I spoke with Dana White - he confirmed it personally to me that I'm going to fight next for the title, so I was okay."
Jul 18, 2020
by Daniel Vreeland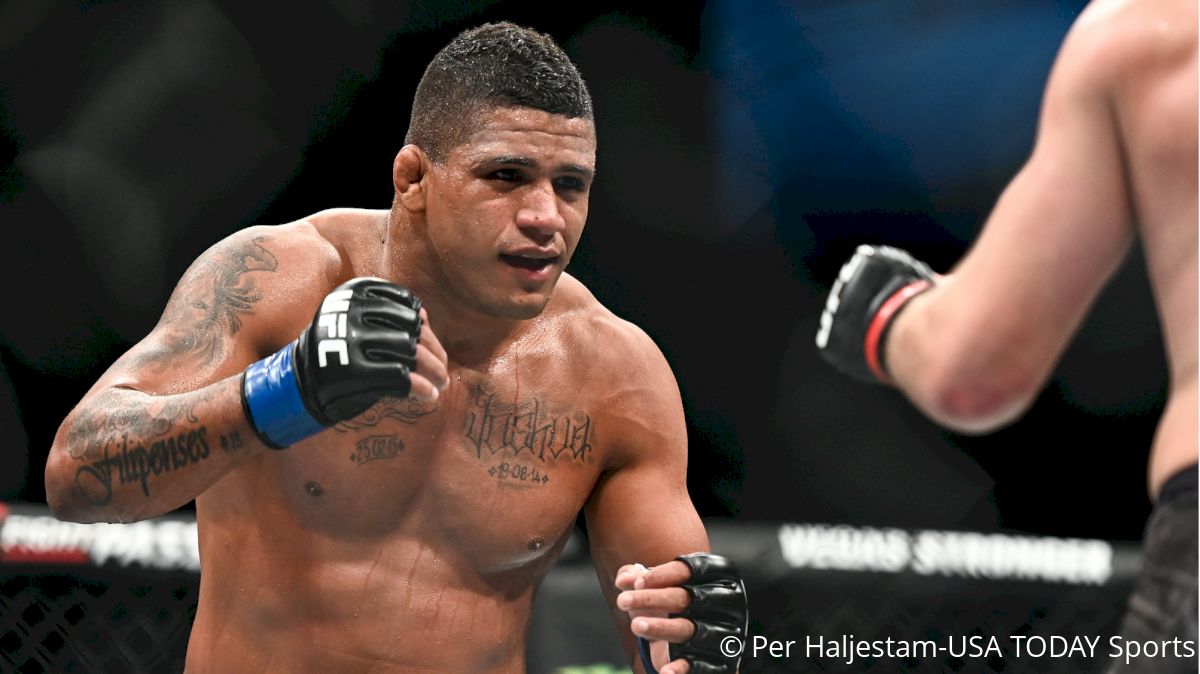 On July 11th, Gilbert Burns sat down to watch the main event of a monumental card - the first ever Fight Island card headlined by a welterweight title fight that he was supposed to be in.
By now the story of his positive COVID-19 test and subsequent withdrawal from the fight is well documented, but Burns spoke to FloCombat recently to discuss watching the fight and the aftermath, the former of which was not easy for him.
"It was hard, it was hard because I do a lot of visualization," Burn said. "I made the face-off and I made going to fights - walking in and getting to the cage. Then Kamaru coming in and the ref comes in 'Are you ready? Let's go, fight!'. I saw all that and being outside of it, watching that it was just hard."
Although it wasn't easy for Burns to watch all of that, the aftermath made it much easier. Burns, shortly after the fight, was able to speak with his boss to get some confirmation, that he was getting exactly what he had already earned once over.
"I spoke with Dana White - he confirmed it personally to me that I'm going to fight next for the title, so I was okay," he said.
With his next opponent confirmed, Burns sets his eyes on the calendar. With clearance to resume training seemingly right around the corner, Burns looks to fight before the end of the year. Of course, he understands that it is somewhat contingent upon Usman as well.
"I was hoping for the end of October, but we have a lot of common friends and they said maybe November," he shared. "He needs to take a little time off. There was a lot of pressure going into that fight, changing opponents and a lot of things. He wants to reset, relax and take time off."
And while he respects the timeline of Usman as well as his skills, he's not respecting the champ too much. Even though UFC 251 went as Burns had expected, he doesn't believe that Kamaru will have the same success against him. Furthermore, he doesn't think he's even willing to have the same gameplan.
"I can wrestle. I can grapple with my back against the floor," Burn said. "Not just Kamaru, but I don't think anyone in that division wants to take me down."
It seems like we'll be waiting at least three months to see if Usman looks to take it to the floor against Burns, but it does appear that we will get the fight that was originally booked at some point.