A Look Back At The Wrestling Career Of Henry Cejudo
A Look Back At The Wrestling Career Of Henry Cejudo
Take a look at some of the highlights of Henry Cejudo's legendary wrestling career.
Jul 7, 2020
by JD Rader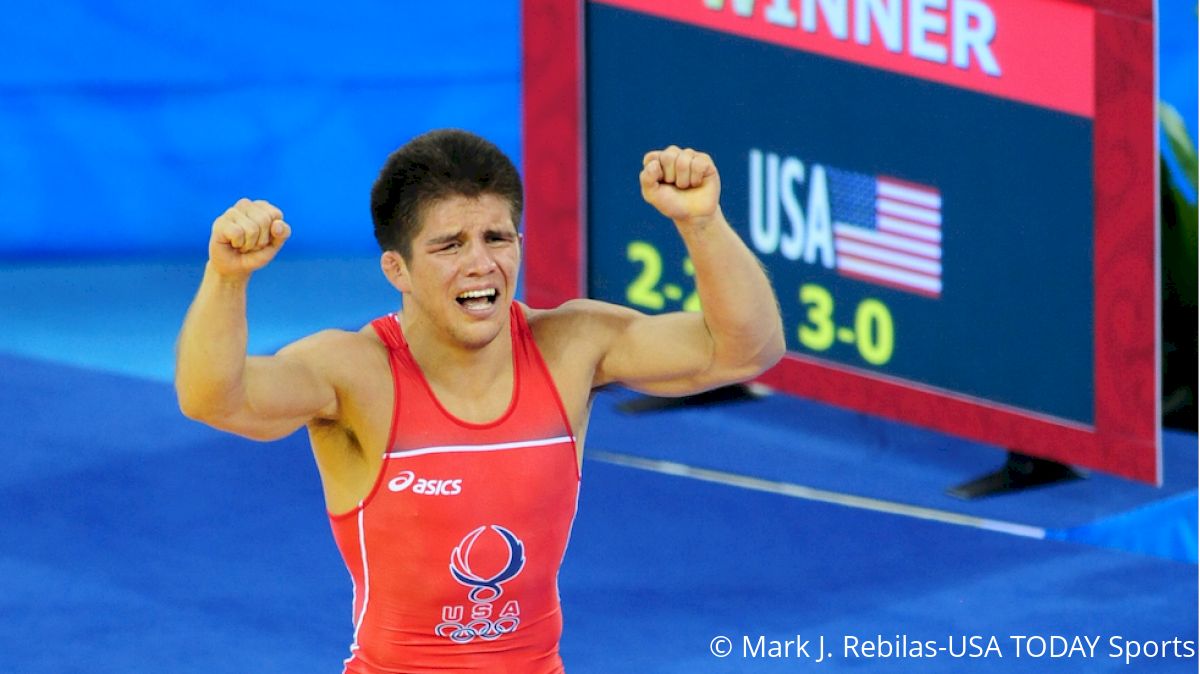 With Henry Cejudo's announcement of his retirement from MMA, I decided to take a little trip down memory lane to remind myself and others how good Cejudo was at wrestling.
Watch The Saga Of Terry Brands And Henry Cejudo HERE
Below are some highlights of Cejudo's legendary wrestling career.
2004
Fargo
Henry Cejudo doubled up in Fargo and won both Junior freestyle and Greco. His freestyle bracket included Franklin Gomez, Mike Grey, Nick Fanthorpe, Brad Pataky, Tony Mustari, Rick Rappo, and Joey Martin.
For his Greco title, Cejudo defeated one of the best US Greco-Roman wrestlers of the past 20 years, Spenser Mango. Mango was a six-time World team member, two-time Olympian, 2006 University World champion, 2006 Junior World bronze medalist, and 2005 Junior World Team member. Cejudo tech falled him 13-3.
---
2005
FILA Junior World Team Trials
Cejudo made his first World Team when he defeated Paul Donahoe two matches to none at Fila Junior WTT. At the time, Donahoe had already been at Nebraska for one year and redshirted. He would go on to win the 125 lbs national championship in 2007 and end his career a three-time All-American. Cejudo also defeated Lock Haven AA and 2010 World Team member Obe Blanc 3-0, 3-1 in the challenge tournament finals.
Junior World Championships
After making it to the semifinals, Cejudo fell to legend Besik Kudukhov of Russia 3-1, 8-0. This would go on to become a bit of a rivalry as they would see each other several times over the course of their careers. Kudukhov would go on to win the tournament, as well as a Senior World silver the very next year, then four Senior World gold medals and two Olympic medals. Unfortunately, Kudukhov was tragically killed in a car accident in 2013 at age 27.
Watch Cejudo defeat Andrejs Vasiljevs at the 2005 Junior World Championships below.
NYAC Holiday Championships
Cejudo got revenge and earned the best win of his wrestling career at the 2005 NYAC Holiday Championships when he defeated Kudukhov 3-1, 7-0 in the finals. A high school senior, this was Cejudo's senior-level debut.
---
2006
US Open
If winning the NYAC wasn't enough for senior-level athletes to respect Cejudo, winning the US Open sure did. At age 18, Cejudo won his first Senior US Open title, defeating Matt Azevedo in the finals 0-1, 2-1, 4-2.
Senior World Team Trials
Now a staple on the senior circuit, Cejudo made it all the way to the finals of the Senior World Team Trials while still Junior eligible. Cejudo took out 2009 NCAA champion and 2011 World silver Franklin Gomez as well as 2002 NCAA finalist Luke Eustice before falling to Sammie Henson in the finals. Henson was the returning World Team member and had already won a World title and Olympic silver medal. He would go on to win bronze that year.
FILA Junior World Team Trials
Cejudo didn't make the Senior World Team in 2006, but he did make his second-straight Junior World team. Cejudo defeated Tyler Graff, who would make Junior World Teams in 2007 and 2008, 7-0, 1-0 before once again defeating Franklin Gomez in the finals two matches to none.
Junior World Championships
Cejudo's only World medal came in 2006 when he won Junior World silver. He beat a Peruvian, Turk, and Bulgarian before losing to 2012 Olympic champion Dzhamal Otarsultanov of Russia.
---
2007
World Cup
Cejudo went 2-1 in his lone World Cup appearance. He defeated an Iranian and multiple-time World medalist Olexandr Zakharuk of Ukraine. The loss came to World silver medalist Adkhamjon Achilov of Uzbekistan, 1-2, 2-1, 2-0.
US Open
One of Cejudo's best domestic wins came at the 2007 US Open when he defeated Nick Simmons in the finals 4-4, 4-3, 5-0.
Watch Henry Cejuod defeat Nick Simmons at the 2007 US Open below.
World Team Trials
After winning the US Open, Cejudo was able to sit until the finals of WTT, where he met Matt Azevedo after Azevedo defeated Nick Simmons in the challenge tournament finals. Cejudo won two-matches-to-none to make his first World Team.
---
2008
Olympic Team Trials
After defeating Grant Nakamura and Danny Felix, Cejudo met two-time World Team member and 2004 Olympic silver medalist Stephen Abas in the finals. The two put together a legendary three-match series. Cejudo won match one 3-2,4-0. Abas won match two 2-0,6-3. And finally Cejudo won match three 0-1,3-0,3-0.
Watch Henry Cejudo beat Stephen Abas in match 3 of the 2008 Olympic Trials finals.
Olympics
Cejudo was not supposed to win the 2008 Olympics. He had gone 0-1 at the World Championships the year before. In the opening match, he upset 2005 World silver and 2006 World champion Radoslav Velikov of Bulgaria 0-1, 3-2, 4-3. It took three periods in his next two matches against the Georgian and Azerbaijani as well. However, in the finals, Cejudo won over Tomihiro Matsunaga of Japan 2-2, 3-0. Before Kyle Snyder won Olympic gold in 2016, this win made Cejudo the youngest Olympic champion in US history.
You can watch Cejudo's Olympic final HERE.
---
2011
Beat the Streets
After three years off from competitive wrestling, Cejudo returned in 2011 to try and make the Olympic Team in 2012. His first match back came against Rasul Mashezo of Russia at the 2011 Beat the Streets Gala.
Watch Henry Cejudo defeat Rasul Mashezo at Beat the Streets below.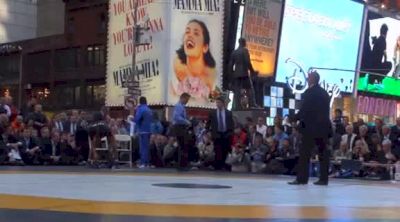 Unlock this video, live events, and more with a subscription!
Get Started
Already a subscriber? Log In
---
2012
Olympic Team Trials
No, Cejudo did not make the 2012 Olympic Team. However, you have to admit that making it to the Olympic Trial semifinals with only one year of serious training after a three-year hiatus is pretty good. In the OTT semis, Cejudo fell to Nick Simmons in a crazy shootout of a match.
Listen to Nick Simmons talk about his 2012 OTT match with Henry Cejudo below.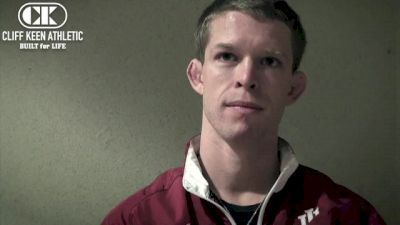 ---
Cejudo is, and always will be, a legend in the sport of wrestling and mixed martial arts.
Listen to Cejudo talk about how much more competitive wrestling is than MMA below.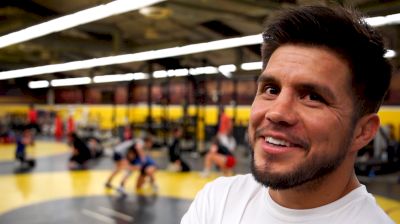 Unlock this video, live events, and more with a subscription!
Get Started
Already a subscriber? Log In