Zappitella: Belts, 'Bows & A UFC Atomweight Division
Zappitella: Belts, 'Bows & A UFC Atomweight Division
At just 25 years of age, Invicta FC 40's Alesha Zappitella hopes that she never has to make that decision.
Jun 30, 2020
by Daniel Vreeland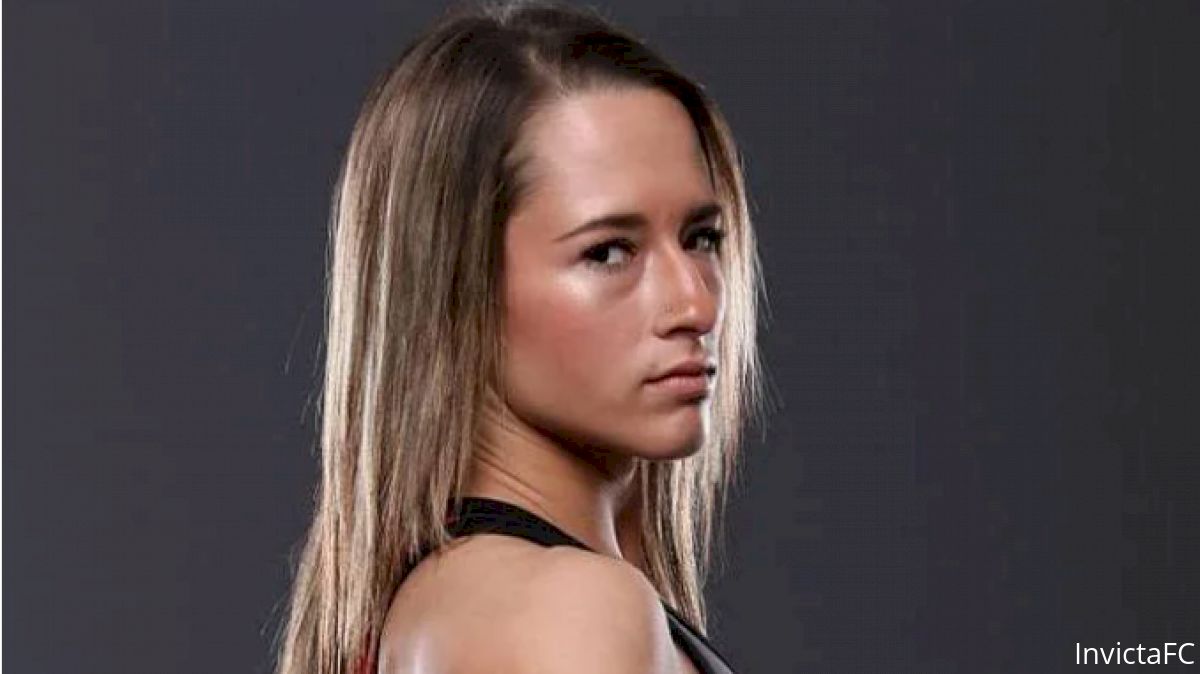 Michelle Waterson, Jessiva Penne, Jinh Yu Frey - all made their way up the ranks at atomweight.
After reaching the top of the sport by becoming champion of Invicta at 105lbs, each of them had a choice. Continue to reign within a smaller promotion as the division's best, or change weight classes and push for the UFC. Each of them chose the latter, granted at different times in their career - but all of them now call the UFC's strawweight division their home.
At just 25 years of age, Invicta FC 40's Alesha Zappitella hopes that she never has to make that decision. With the success of the former Invicta champions before her, she hope that she can blaze her own path.
"I've really been pushing for one. I would love to see an atomweight division in the UFC sometime in the next year," Zappitella said. "Maybe give me time to win the Invicta belt and then hopefully take all of the best atomweights in the world up to the UFC."
Although she feels that it makes sense and is well past due, Zappitella worries that it may not happen. While she keeps seeing her predecessor's do well in the cage and out, she keeps seeing no change at the top.
"I feel like it's been pushed for so long now that I don't really know if the UFC is actually going to even consider getting an atomweight division," she admitted. "I have no idea [why]. I know that Dana is into attractive girls that sell a lot of tickets, and there's a lot of attractive girls in the atomweight division."
But it isn't just the attractiveness of the women that sells the fight, and Zappitella recognizes that. However, she sees her current weight class as being similar to a men's weight class that also saw hurdles for unknown reasons.
"We're small girls and we just go at it. If you look at the flyweight division, it's on the come up for the men. I know they were thinking about cutting it, but since then they've saved it and people are bigger fans than they ever were," she said. "I think atomweights are just non-stop action, so it'd be really nice to see it."
At only 4'11", Zappitella is really banking on the addition of an atomweight division. He stature doesn't quite support the need to move up a weight class nor does she really want to. Still, if it came down to it, and the bossman came calling, she'd go in a heartbeat.
"If I got the call [to fight at strawweight] I would go up. I mean I think that everybody has their show and sometimes you only get one shot," Zappitella said. "So if Dana called and he wanted me to fight Jinh [Yu Frey] or Michelle [Waterson], or hell I would love to fight Carla Esparza. If I got that fight, I'd go up."
But while she dreams of those fights, she prepares for the one that is in front of her - a dance with fellow atomweight Lindsey VanZandt. With the belt left vacant by Frey missing weight this past February, Zappitella knows that she's just one solid performance away from either of her goals. So, she plans on doing just that.
"I see this fight ending in brutal fashion. I have completely evolved as a person and a fighter. I'm going to take her down relentlessly. I don't care if she gets up - I will take her down again," she stated. "I'm going to get on top of her, I'm going to pass her guard and I'm going to elbow her in the face until the ref stops me or a submission opens up."
Zappitella's fight is the featured co-main event of Invicta FC 40, which can be seen on UFC Fight Pass this Thursday.