Fight to Win Pro 134
Marcio Andre vs Benson Henderson: How To Watch, What To Expect
Marcio Andre vs Benson Henderson: How To Watch, What To Expect
F2W is kicking off the year in with two of Arizona's grappling all-stars: former UFC lightweight champ Benson Henderson vs No-Gi World champ Marcio Andre.
Jan 9, 2020
by Rose Miller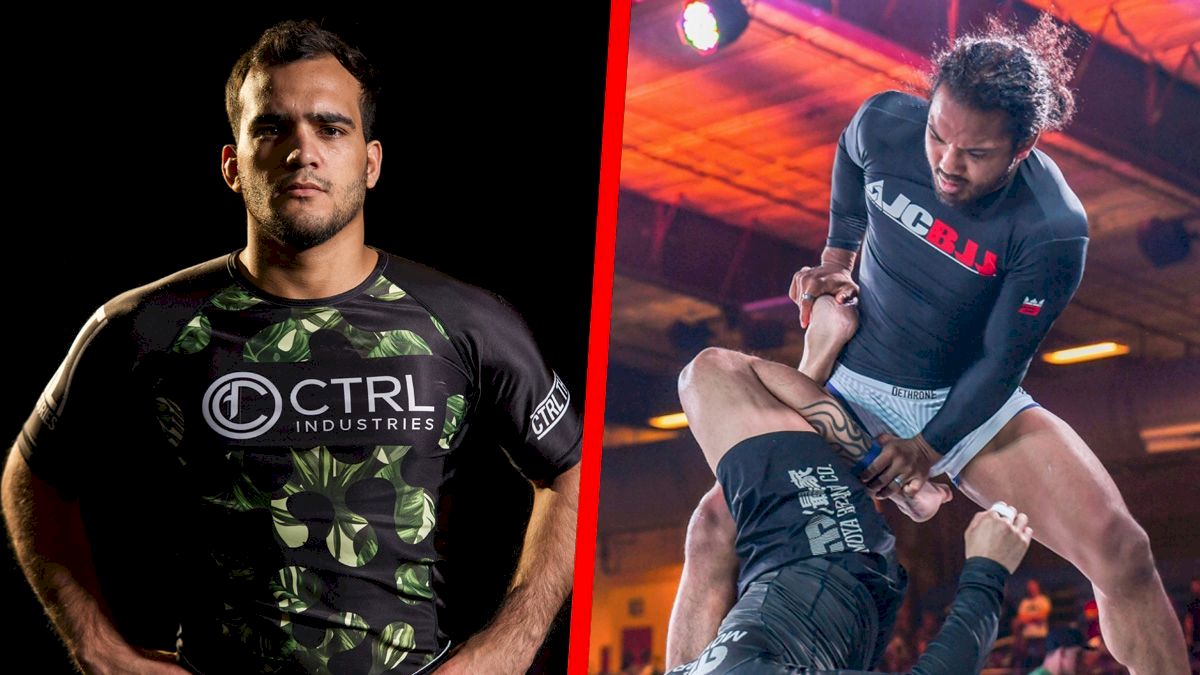 Fight to Win 134 is kicking off the year in Scottsdale, Arizona bringing two of Arizona's grappling all-stars in for a 170-pound no-gi main event: former UFC lightweight champ Benson Henderson against Marcio Andre.
Fri Jan. 10 | 5 PM ET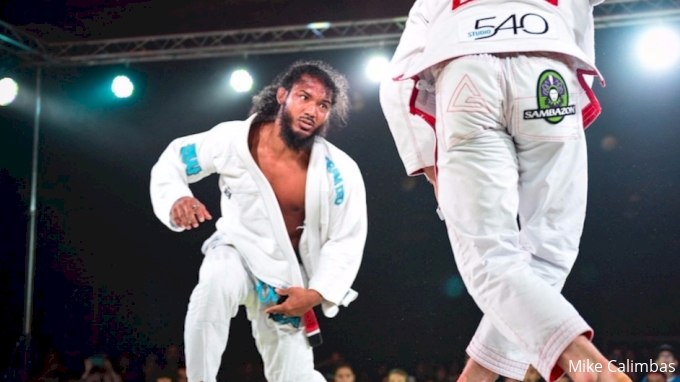 Multi combat sport athlete Benson Henderson
A lifelong martial artist, Benson "Smooth" Henderson (MMA Lab) gets his name from seamlessly integrating the various disciplines he's studied (tae kwon do, wrestling, and Brazilian jiu-jitsu) into one lethal game. In his four-year run in the UFC he tied the record for most consecutive title defenses (three), and is a multiple-time fight of the night and performance of the night recipient.
He left the UFC for Bellator but not before making a statement defeating current UFC tycoon, Jorge Masvidal in 2015. But enough about his MMA accomplishments. He's a legitimate black belt in Brazilian jiu-jitsu, earning the rank after an IBJJF Worlds run in 2013, has podiumed in both gi and no-gi events, and is the former training partner to ADCC champ, Tanquinho. While he splits his time between MMA and jiu-jitsu, the grit and mat IQ necessary to win is obviously there. He's on a hot streak in his MMA career, winning his last four fights. The question is, will it translate to his grappling game?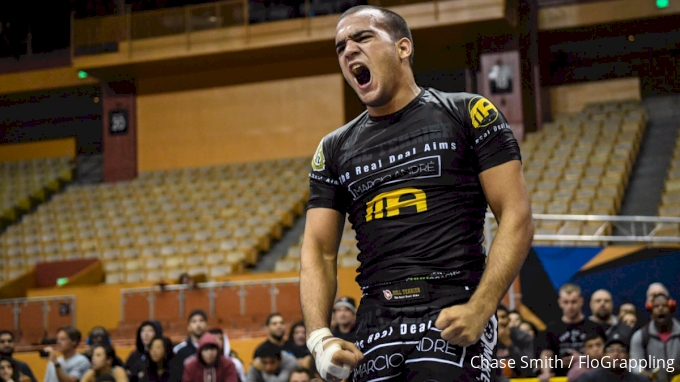 2016 IBJJF World No-Gi champion Marcio Andre
Marcio Andre (Marcio Andre Academy) is in the top echelon of today's grappling landscape. This year he competed a bit less than we are accustomed to, going 5-5 for the year. Although a bit of an inconsistent year for him, the new dad and gym owner claimed some of his all-time highs, both personally and competitively. He made a remarkable comeback against favorite, Isaac Doederlein, in the semifinals of Worlds this year, and broke out in F2W going 2-1 with decision victories over both Matheus Gabriel and Kennedy Maciel. This weekend he won't be competing alone — his wife, Brenda Heller, is also on the card.
When you get to the high ranks in grappling it's common to face the same opponents, providing some familiarity between competitors. Benson poses a new and potentially unfamiliar game, while Marcio comes to the stage calloused with a career dedicated to competitive jiu-jitsu, intimately familiar with the rules and strategies in high-level grappling.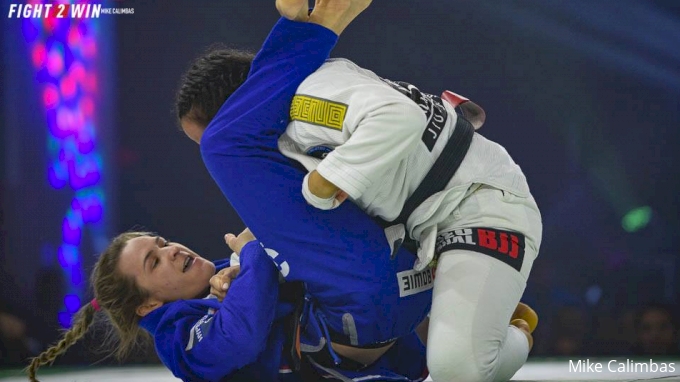 Karen Antunes on the attack
Arizona is a budding hot spot for jiu-jitsu these days. More of Arizona's elite are on the card:
In a 125-pound gi match No. 5-ranked light featherweight, Talita Alencar (Alliance) is taking on No. 5-ranked featherweight, Karen Antunes (Checkmat). These women have scrapped a handful of times and it is always unpredictable. Most recently, Talita defeated Karen at no-gi worlds, but this weekend we are getting a deja-vu match of F2W 106 where Karen dethroned Talita for the F2W featherweight title. Since then Talita has reclaimed the belt, and Karen is again, the challenger.
Arizona local and No. 7 -ranked medium heavyweight, Jake Watson, has been frequenting F2W and is back for 200lbs gi match with Arnaldo Maidana. With 23 matches under his belt in his short black belt career, he has jumped into the division with no inhibitions.