Hand Injury Spells Long Suspension For Greg Hardy
Hand Injury Spells Long Suspension For Greg Hardy
UFC hands down their suspensions from UFC Moscow.
Nov 21, 2019
by Daniel Vreeland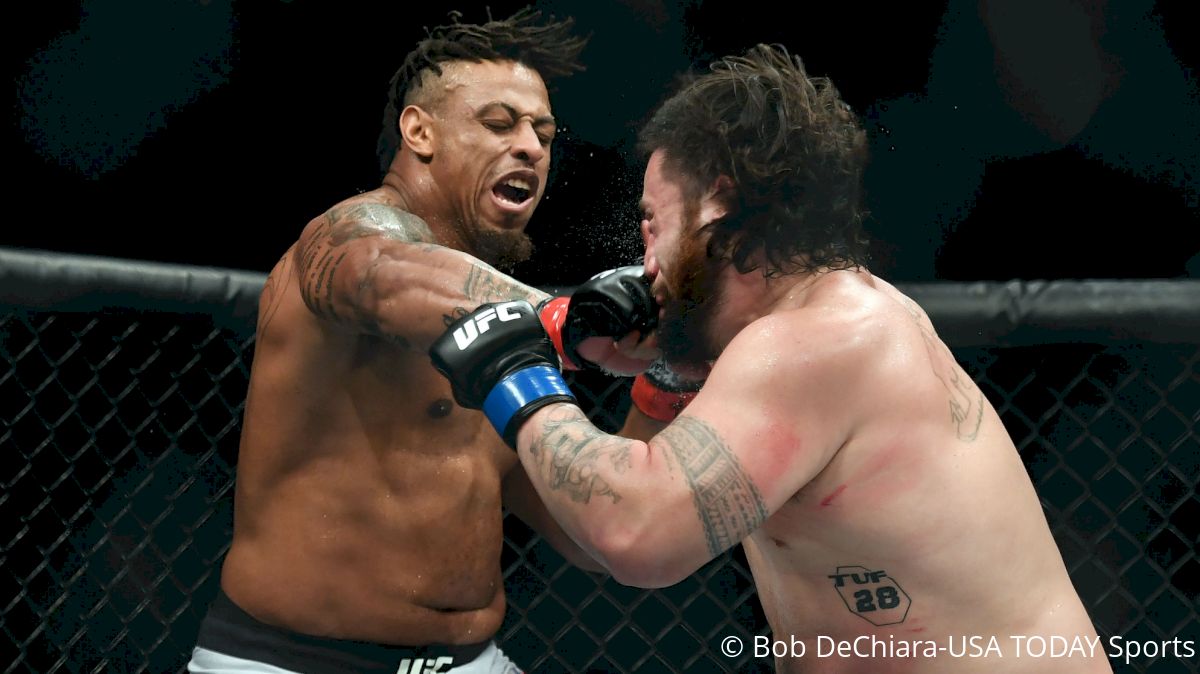 When the UFC is out of the country, sometimes the governing bodies take a while to come out with their list of medical suspensions. In the case of October's UFC Moscow event there was no governing body. So it's up to the UFC to hand down their suspensions internally with assistance from their medical team.
One name of note from the event in Russia is the controversial Greg Hardy. The often discussed heavyweight stepped into the bout with Alexander Volkov on short notice with a chance to move quickly up the division. In addition to being unsuccessful in a unanimous decision loss, Hardy also seemed to suffer a hand injury early on in the fight. The post-fight suspensions support that as Hardy was handed a 180-day suspension, tied for the longest on the card. So while Hardy may have rushed back into the cage as quickly as he could for this bout, it appears it'll be some time before we will see him again - although he can be cleared earlier with a negative x-ray.
Complete list of the suspensions:
Zabit Magomedsharipov: 7 days
Calvin Kattar: 30 days
Alexander Volkov: 7 Days
Greg Hardy: 180 days to Hardy or until clear hand x-ray
Danny Roberts: 30 days
Zelim Imadaev: 7 days
Ed Herman: 30 days
Khadis Ibragimov: 7 days
Anthony Rocco Martin: 30 days
Ramazan Emeev: 7 days
Shamil Gamzatov: 7 days
Klidson Abreau: 7 days
Magomed Ankalaev: 7 days
Dalcha Lungiambula: 180 days
Rustam Khabilov: 7 days
Sergey Khandozhko: 7 days
Karl Roberson: 30 days
Roman Kopylov: 7 days
David Zawada: 7 days
Abubakar Nurmagomedov: 180 days or until clear elbow x-ray
Roosevelt Roberts: 7 days
Alexander Yakovlev: 7 days
Pannie Kianzad: 7 days
Jessica-Rose Clark: 180 days
Davey Grant: 7 days
Grigorii Popov: 180 days to Popov or until clear nasal x-ray