Fight 2 Win Pro 130
How Depression Nearly Ended Mauricio Oliveira's Promising Jiu-Jitsu Career
How Depression Nearly Ended Mauricio Oliveira's Promising Jiu-Jitsu Career
Mauricio Oliveira was one of the top prospects in the world, but depression nearly led to him quitting altogether.
Oct 31, 2019
by Michael Sears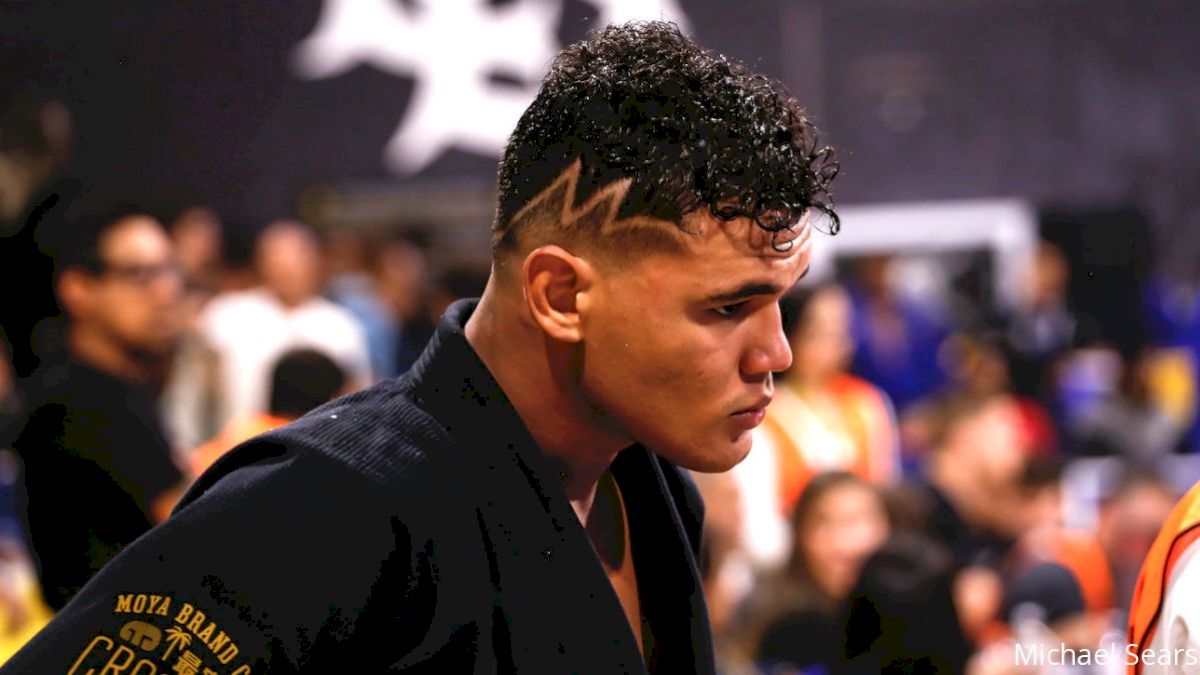 From 2016-2018 Mauricio Oliveira of GF Team was one of the hottest prospects in jiu-jitsu, winning Worlds at blue, purple, and brown belt in consecutive years.
A product of the legendary "Cachanga" champions factory at the original GF Team in Meier, Rio de Janeiro, Mauricio left home as a teenager to move to a new city and sleep on the mats.
Nov. 2 | 4pm ET
That sacrifice paid off Mauricio in competition results, as he won arguably the deepest brackets at his belie two years in a row at blue middleweight and purple middleweight. Then he moved on to brown belt, slicing his way through the medium-heavyweight division at both Pans and Worlds.
Watch: Mauricio Oliveira Wins Purple Belt Worlds
Savvy followers of the jiu-jitsu scene had him pegged to be a sure star at the black belt level, but not long after receiving his black belt in 2018 Mauricio disappeared from the competition scene.
"I had this empty feeling inside of me, even though I was having a great time with my career. I was living a fake happiness; I had no motivation and didn't even want to put my kimono on. I wanted to be alone all the time, then I realized I was depressed. I went back to Brazil and my mother invited me to her church. When I got there I had a spiritual meeting with Jesus, he transformed me and removed the empty feeling I had inside. That made me get back into training and competition. Today I only depend on Jesus to be happy; it is a feeling nothing in the world can buy."
Since returning to competition, Mauricio has been back to the success he grew accustomed to at the colored belts, racking up a 15-2 record including a big win over Pans and Euros champ Levi-Jones Leary at the IBJJF New York Pro.
His relentless chain passing is back in action, evidenced by his quick torreando pass inside the first minute of his recent match with Matt Leighton at Fight 2 Win 129.
Smoooooth moves from Mauricio Oliveira. pic.twitter.com/qkgfSRiPzs

— FloGrappling (@FloGrappling) October 29, 2019
Other big wins for Mauricio in his short black belt career include Guthierry Barbosa, Mathias Luna, and Servio Tulio.
Watch: Mauricio Defeats Matt Leighton At F2W 129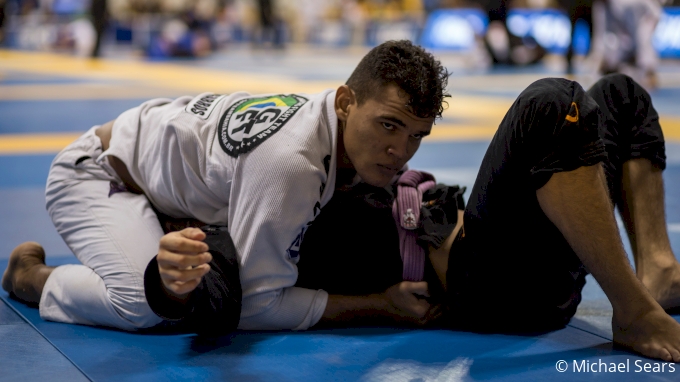 Nov. 2 | 4pm ET
Big Goals For 2020
Mauricio is still undecided if he will compete at middle or medium-heavyweight next year, but has his sights set on the biggest events he can do: "I want to compete at all of the biggest tournaments next year. I'm going to give it my best."
Up next for Mauricio is a marquee matchup at Fight 2 Win 130 with Manuel Ribamar. Mauricio is currently ranked seventh at middleweight, and a win over third-ranked Ribamar would be huge for him. Ribamar is coming in hot: He had big wins recently in Los Angeles over Isaque Bahiense, Marcos Tinoco, and Ronaldo Junior.
"It's going to be a great fight. Ribamar is a great fighter and it is an honor to fight with him."