Create a free account to unlock this article!
Get Started
Already a subscriber? Log In
Erberth Santos has been on somewhat hard times as of late.
While his results over the last two years are something most grapplers would be envious of, they pale in comparison to the ridiculous run of results he put together in the 2016 and 2017 seasons, culminating in Erberth winning the 2017 IBJJF World Championship at super-heavyweight.
Nov. 2 | 4pm ET
During this run Erberth won Europeans twice, double gold at Brasileiro twice, Pans in 2017, and the Abu Dhabi World Pro in 2016.
One of the most impressive facts about Erberth's performances during this period was the number of legends he defeated, and in some cases beat them badly. At the 2016 Worlds open class he defeated Romulo Barral 11-2, then went on to armlock returning World open class champion Bernardo Faria. He mounted Felipe Pena at the World Pro, then went on to mount Bernardo in their rematch at the 2017 Worlds.
Erberth will no doubt be looking to regain top form and conquer the world again in 2020. Still only 25 years old, when Erberth is on his game it is proven he can soundly defeat anyone in the gi.
Next up for him is former teammate Tim Spriggs at Fight 2 Win 130 in Denver on Saturday, November 2.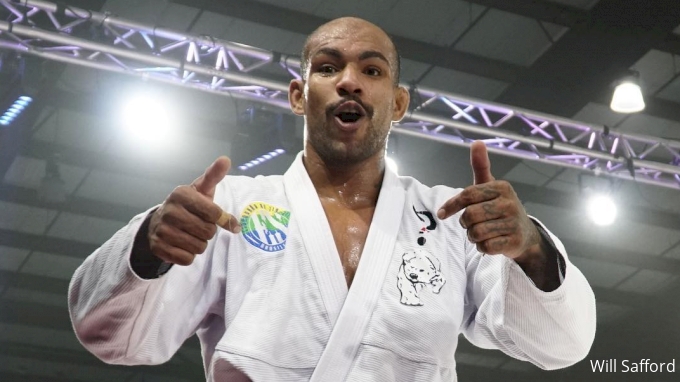 Let's take a look back into the archives at a time just a couple years ago when Erberth was easily one of the most feared black belts in the world. Here are four matches where Erberth Santos defeated IBJJF Black Belt World Champions.
Felipe Pena 2016 Abu Dhabi World Pro
A little backstory here: These two had one of the greatest matches of all time just a couple months earlier at Euros, where Erberth broke Preguica's arm only for Felipe to fight through it and finish Erberth with a choke from the back.
Classic Erberth in this one. Felipe pulls guard and Erberth simply jumps past it to mount, then secures a body triangle on the back for a lengthy period of time. He ends up holding on to defeat the two-time world champ Pena 7-0.
Watch: Erberth Santos Vs Felipe Pena
---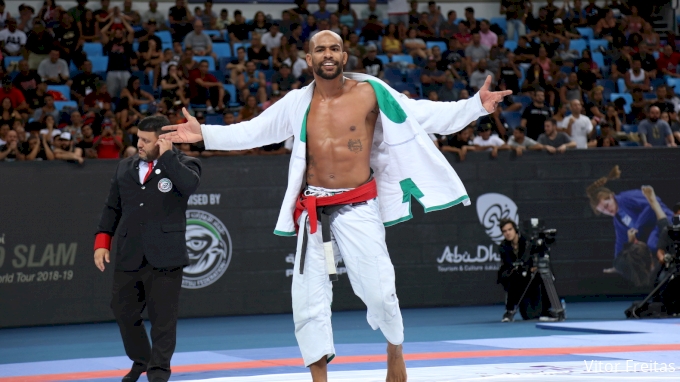 Andre Galvao 2016 Abu Dhabi World Pro
If you had any questions about how Erberth can get rolling when he's on his game, he once beat Pena and Galvao in the same tournament. This one isn't as exciting as the Pena match, but he gets a legit advantage for making Galvao turtle off his passing attempt.
Watch: Erberth Vs Andre Galvao
---
Mahamed Aly 2017 Worlds
Erberth was representing Atos at this point, here he is matched up against his former Team Lloyd Irvin teammate and 2018 World champ Mahamed Aly. This was from the super-heavyweight semifinals. Erberth controls the action from the start, ragdolling the massive Aly and imposing his will from start to finish. He would go on to win 9-2, setting up a final with rival Bernardo Faria.
Watch: Erberth Vs Mahamed Aly
---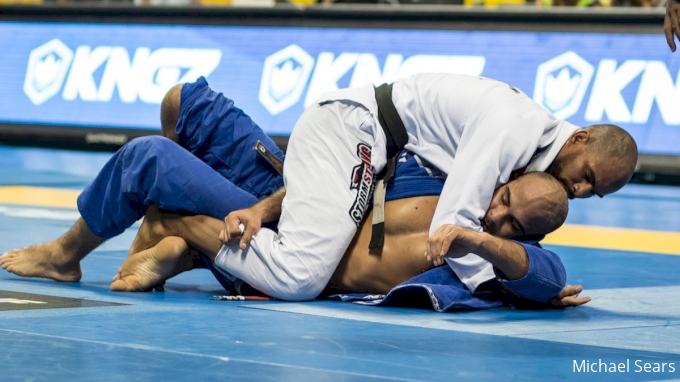 Bernardo Faria 2017 Worlds
These two had bad blood heading into this one, clearly evidenced by the trash talk before, during, and after the match. The history heading into this was Bernardo submitting Erberth at the 2015 Worlds on his way to double gold, then Erberth returning the favor in 2016 when he knocked Bernardo out of the open class and tournament with a vicious armlock.
Another legend mounted by Erberth here, after going up 2-0 early he would pass to mount and go on to win 9-0.
Watch: Erberth Vs Bernardo Faria