Fight 2 Win Pro 128
How Can Nick Rodriguez Get Revenge vs Kaynan Duarte At F2W?
How Can Nick Rodriguez Get Revenge vs Kaynan Duarte At F2W?
Kaynan Duarte just defeated Nick Rodriguez at ADCC. What can Nick do to come out on top this time?
Oct 18, 2019
by Michael Sears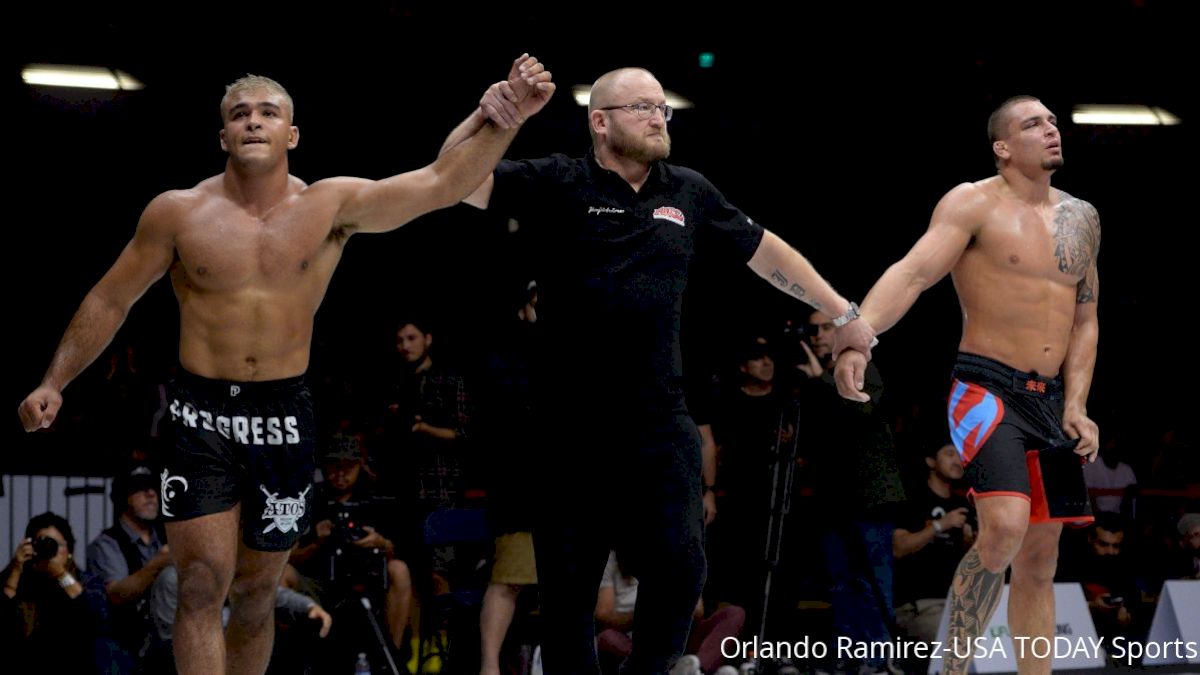 Unlock this article, live events, and more with a subscription!
Get Started
Already a subscriber? Log In
Nick Rodriguez faces a daunting task this Saturday at Fight 2 Win 128 in Philadelphia, going up against the opponent who just soundly beat him less than a month ago in the biggest match of his career. Kaynan Duarte took Nick's back and controlled the position for several minutes in their recent gold medal match at the ADCC 2019 World Championships in Anaheim, California.
Watch Fight 2 Win 128 LIVE or On Demand ONLY on FloCombat
Oct 19 | 5:00pm EST
Now Rodriguez has to take on Duarte in a format that most people would agree favors Kaynan even more, the submission-only ruleset at Fight 2 Win. Nick made his epic run to the finals based on controlling the action on the feet, pushing the pace, and out-wrestling opponents at ADCC. Kaynan can simply sit guard to start the match at F2W without worrying about wrestling Nick. Guard is obviously where Kaynan wants to be in this match; he even conceded a takedown on purpose in their final to get to guard without giving up the penalty for pulling in ADCC.
So the question is, what can Nick do to turn the tables on Kaynan this time around? Kaynan beat him convincingly at their only meeting; now they are meeting in a ruleset that seems to favor Kaynan even more. So what strategies would Rodriguez employ that might give him the advantage this time around?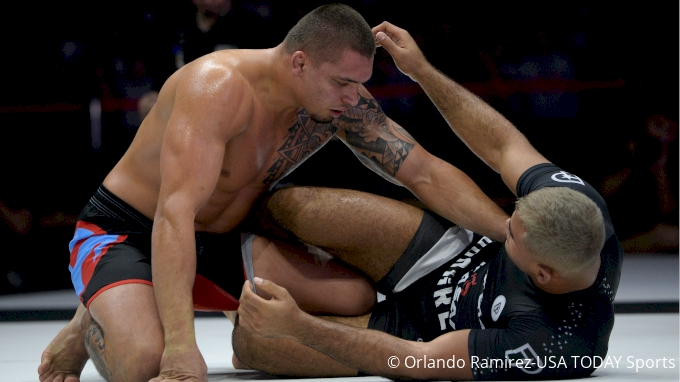 1. Push The Pace
Nick thrived at ADCC by pushing the pace throughout the length of the fight, wearing his opponents down with a relentless tempo over the course of the match. Like most former college wrestlers, Nick's cardio is out of this world and he has shown repeatedly that he can take his opponents to deep water and outlast them when they inevitably fade.
At ADCC, Nick's best moments against Kaynan came in the final 30 seconds, when he escaped the back control and dialed up the intensity for the remainder of the match. He relentlessly chained together passes, going from a cartwheel to stack passing and even almost successfully diving for a back take. With Kaynan likely to pull guard early at F2W, Nick should have a lot of time to work at passing the guard here. If he can attack with the pace he finished the ADCC fight with he might create an opening he can capitalize on.
Watch: Kaynan Duarte vs Nick Rodriguez from ADCC
---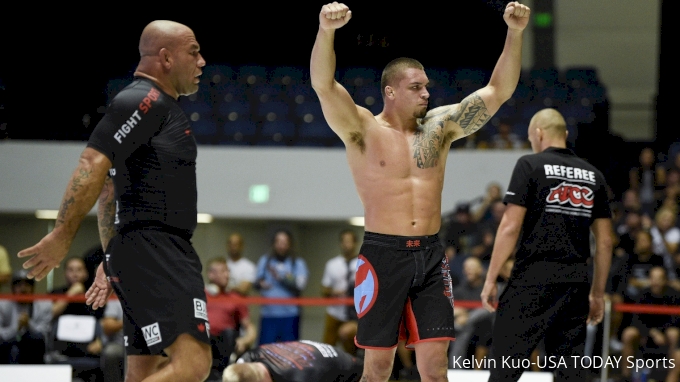 2. Attack The Back
Like I said before, Nick's attempt to take the back in the final seconds showed a possible road to success for him against Kaynan. Nick has been successful at taking his opponents back from scrambles created off dynamic movements, as seen here in his ADCC Trials victory over John Hansen. Click this one, he cartwheels to a back take and finishes Hansen with a choke. Check out not only the athleticism but the grips utilized that keep Hansen from being able to invert and recover guard off the cartwheel.
Watch: Nick Rodriguez Vs John Hansen From ADCC Trials
Around the 13-minute mark in this No-Gi Pans final between Kaynan and Gordon Ryan, you can see Gordon force a back take off a passing attempt before he goes on to win by choke. Forcing the back exposure while passing might be the move for Nick here.
Watch: Gordon vs Kaynan From No-Gi Pans 2018
Nick's pace is incredible; he has shown the ability to chain together passes or create scrambles and take the back off it. Straight-up passing Kaynan's guard does not seem very likely, but causing a reaction and getting to the back might be a more realistic approach for Nick at F2W.
---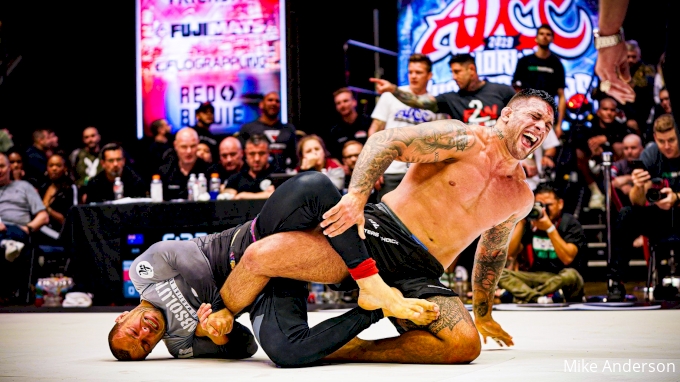 3. Attack The Legs?
We all know what happened with Kaynan at ADCC in the absolute, the heelhook heard around the world when Lachlan Giles tapped the 99+ division champion. Take a look here at Lachlan's entry to 50/50 and heelhook around the three-minute mark.
Watch: Lachlan Giles Taps Kaynan At ADCC

Now I'm not going to pretend like Nick's leglock game is anywhere near the level of Lachlan's, who also went on to heelhook Patrick Gaudio and Mahamed Aly in the same bracket. But he trains among the best leglockers in the game, with frequent trips to the blue basement of the Renzo Gracie Academy in Manhattan to train alongside Gordon Ryan and others under the tutelage of John Danaher.
Keep in mind the criteria for winning F2W when considering leglocks here. Sub attempts count more than anything in the eyes of the judges. If the match ends up being a stalemate, dropping back for a leglock while passing can be the deciding factor among the judges. To get the W over a world champ like Duarte, that kind of strategy may be the difference.