Fight 2 Win Pro 128
Kaynan Duarte To Rematch Nick Rodriguez At Fight 2 Win 128
Kaynan Duarte To Rematch Nick Rodriguez At Fight 2 Win 128
Fight 2 Win 128 is bringing the heat this Saturday, October 19, with a rematch of the ADCC +99kg final.
Oct 18, 2019
by Rose Miller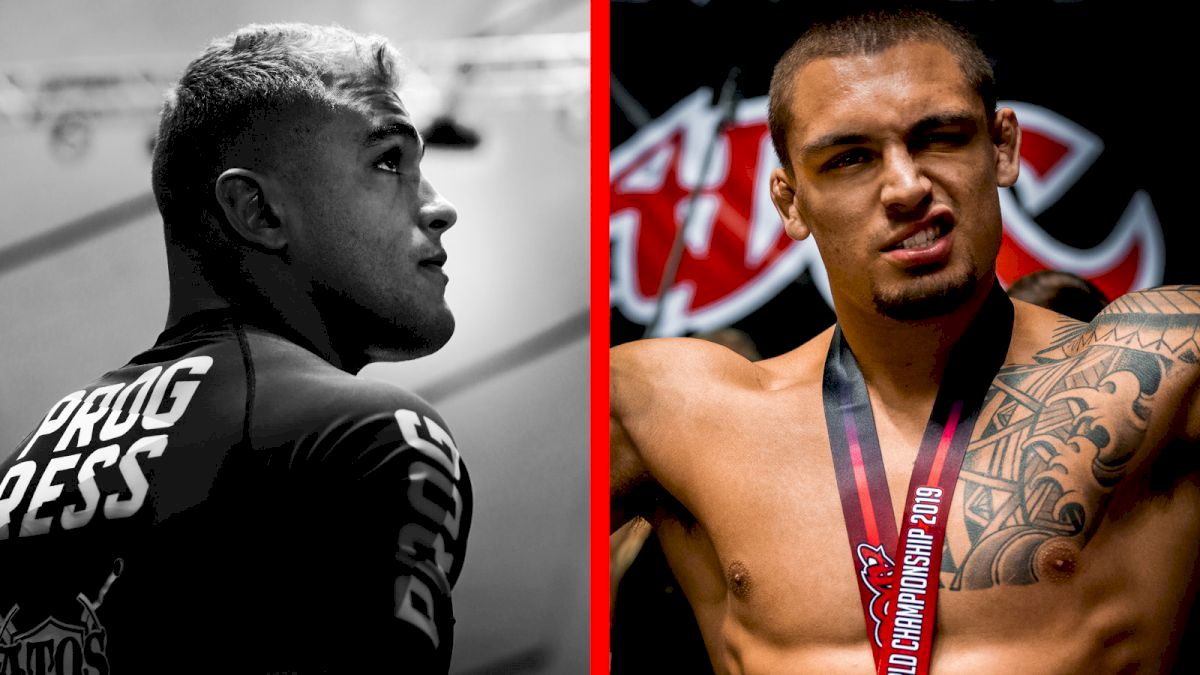 Unlock this article, live events, and more with a subscription!
Get Started
Already a subscriber? Log In
With a main event between Kaynan Duarte and Nick Rodriguez, and a co-main event between Joao Miyao and Lucas Pinheiro, Fight 2 Win 128 brings beasts from all weight classes to Philadelphia this Saturday, October 19.
Watch Fight 2 Win 128 LIVE or On Demand ONLY on FloCombat
Oct 19 | 5:00pm EST
Nicky Rod versus the world? Seems like it, as the "baddest purple belt" has maintained his unrelenting competition pace since earning silver at ADCC, the most prestigious submission grappling tournament, just a couple weeks ago. In the last couple weeks he has taken a wrestling match against Olympic prospect, Pat Downey, and now jumping right back into a rematch of the ADCC finals match against +99kg champion, Kaynan Duarte.
There's a lot of talk around Nicky Rod right now. He's been taking out black belts since he was a white belt, making the podium at the ADCC East Coast trials, just a few months before receiving his blue belt and taking gold at the West Coast trials. Now ranked #2 in the +99kg no-gi division, fans suspect he's an anomaly, or that he's a top tier wrestler taking over jiu-jitsu, but none of the theories seem quite right. Looking at his ADCC run he bested legends, like Cyborg (by refs' decision in OT), and Orlando Sanchez (by a penalty). But in his finals match against Kaynan, jiu-jitsu still won.
Kaynan was the only competitor able to out-smart and subdue the tenacious wrestling and athleticism of the Danaher Death Squad phenom. Unlike Nick's first two opponents at ADCC, Kaynan did not permit room for Nick's game plan. Kaynan didn't meet grit with grind. Instead, he implemented superior strategy allowing him to impose his smooth, technical style, and secure Nick's back with seven minutes left in regulation, all while threatening some very convincing chokes.
Kaynan's superior strategy proved dominant in their initial meeting, but now Nick is attuned to Kaynan's game, and trains under one of the best strategists in the current landscape of jiu-jitsu, John Danaher. In addition, they say frequent competition expedites your progress in jiu-jitsu, and Nick definitely has that on his side.
Even though the F2W ruleset favors Kaynan's style, could Nick be more prepared than ever for the rematch? He has felt Kaynan's game and knows where he made mistakes in their first meeting. This time Nick says, "I'm going to take Kaynan's back and choke him." A hefty claim to make against a lifelong competitor and currently "the baddest black belt," Kaynan Duarte. He's gone 43-4 this year alone, and has little to prove in the competition scene. He's the guy who has already won it all and is on his way to breaking records. The plot is deep for this one, setting it up to possibly be the rematch of the year.
Other notable matches:
The featherweight no-gi title is on the line between Joao Miyao (Unity) and Lucas Pinheiro (Atos). In the past, this match might have been classified as a clash of styles, Miyao being renowned for his berimbolo and Pinheiro making a statement with his aggressive style on top. But with the evolved style of Miyao, anything is possible in this match. This year Miyao has taken nearly half of his 33 victories by way of submission, with a pretty even share between RNC, heel hooks, and armbars. The perfect style for F2W.
Isaque Bahiense (Alliance) returns to the F2W stage for a 180lbs no-gi match against Felipe Silva (Unity). A world champion in the gi, we haven't seen much of Bahiense in no-gi recently. But this is the perfect time to rev it up before no-gi worlds in December.
Enrico Cocco (Fight Sports) is back for a Masters welterweight title fight against Mike Padilla (Padilla BJJ).