The absolute division at ADCC is one of the most prestigious titles you can achieve in submission grappling, battling your way through the best of the best for the chance to compete in the superfight at the next ADCC. For our viewers viewing ADCC for the first time on FloCombat or FloWrestling who are not familiar with jiu-jitsu terms, the absolute is simply a no weight limit bracket at the tournament, the best from all weights fighting it out for an overall number one.
There have been some legendary runs to double gold over the years, such as Ricardo Arona going unscored upon in his eight 2001 matches or Roger Gracie submitting all eight opponents in 2005. The last three superfight winners actually lost in their weight classes and went on to win the crown jewel of the tournament in the absolute final.
Here is a list of the absolute champions in ADCC history-
| | | | |
| --- | --- | --- | --- |
| Year | Location | Champion | Country |
| 1998 | Abu Dhabi | Mario Sperry | BRA |
| 1999 | Abu Dhabi | Roberto Traven | BRA |
| 2000 | Abu Dhabi | Mark Kerr | USA |
| 2001 | Abu Dhabi | Ricardo Arona | BRA |
| 2003 | Sao Paulo | Dean Lister | USA |
| 2005 | Los Angeles | Roger Gracie | BRA |
| 2007 | Trenton | Robert Drysdale | USA |
| 2009 | Barcelona | Braulio Estima | BRA |
| 2011 | Nottingham | Andre Galvao | BRA |
| 2013 | Beijing | Roberto Abreu | BRA |
| 2015 | Sao Paulo | Claudio Calasans | BRA |
| 2017 | Espoo | Felipe Pena | BRA |
So if you don't understand the superfight situation, the winner of the absolute enters the superfight at the next ADCC. If you win the superfight you defend that title as long as you can, Andre Galvao has won the last three and will fight the 2017 absolute champion Felipe Pena this year.
So the question is, who has the best shot at ADCC Absolute gold in Anaheim this weekend? We will not know the brackets until right before the division starts, but we have a good idea of some big names who will want to be included and have a shot to win. Here is a look at some of the athletes favored to pull it off.
---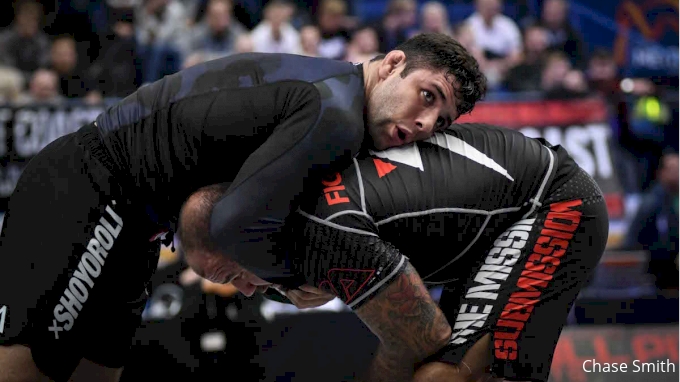 Marcus "Buchecha" Almeida (Checkmat)
In the gi, Buchecha is unstoppable. 13-time IBJJF World Champion in the gi (six time absolute champion there) along with a two-time champ in over 99KG at ADCC. But the one title that has eluded Buchecha so far in his illustrious career is ADCC Absolute Champion. He fell to Cyborg in the final in 2013, missed 2015 with a knee injury, and lost by choke to Felipe Pena in the 2017 absolute semifinals.
Buchecha is no question one of the favorites here. His wrestling, explosiveness, scrambling ability are all top notch in this tournament and he is one of the largest competitors. I think the question is whether he can survive the gauntlet that is winning both over 99KG and the absolute. In 2017 he won the first two in his weight fairly easily by RNC, then had to battle it out with a couple monsters in Cyborg and Orlando Sanchez. He then entered the absolute visibly fatigued and faded in the match vs Pena. He did bounce back and heelhook Mahamed Aly in the bronze medal match.
Buchecha is a legend, one of the greatest of all time. He will be 31 years old when ADCC 2021 goes down and this may be his last chance for absolute gold at this event. I'd imagine his focus has been 100% on getting the absolute title and a 2021 superfight, he will be ready to go this weekend.
Watch: Buchecha ADCC 2017 Supercut
---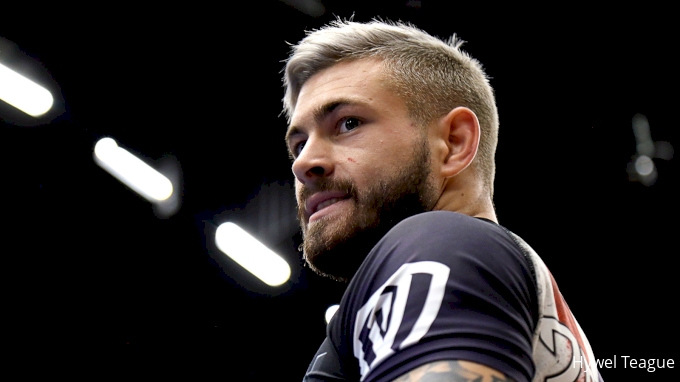 Gordon Ryan (Renzo Gracie)
Gordon finished second in the absolute in 2017, falling to his nemesis Felipe Pena after getting his back taken late in the match. His performance at that 2017 tournament was one of the best debuts of all time at ADCC. Gordon went 7-1 with five subs and defeated Cyborg, Keenan, Romulo, Aly and Xande among others.
Two things are in Gordon's favor this time around. First off, Felipe Pena is not in the bracket this time. Gordon has so far been unable to solve that puzzle but would surely want a shot at him in the 2021 superfight if Pena defeats Galvao. Second, Gordon has put on a ton of size since 2017. He competed at 88KG at that tournament, he has moved up to 99KG this time. For the many American readers who aren't quite familiar with kilograms, that is 24 pounds. 24 extra lbs will certainly come in handy against the massive Buchecha.
Gordon has talked a lot leading up to this event, he did the same in 2017 and backed it up. He wants to go down as the No-Gi G.O.A.T., a double gold performance here and a win over Buchecha would go a long way in that discussion. A potential third match with Pena or first with Galvao in 2021 could cement him as an all-time great at a young age.
Watch: Gordon Ryan ADCC 2017 Supercut
---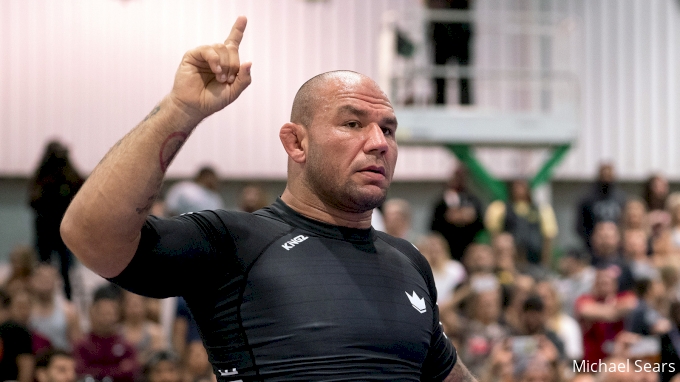 Other Contenders
38-year-old Roberto "Cyborg" Abreu (Fight Sports) won the absolute in 2013 and could be the first athlete to ever win the absolute twice. Cyborg looked great at the IBJJF Heavyweight Grand Prix in Las Vegas last month, defeating former absolute runner-up Joao Gabriel Rocha in the final.
Another name to keep an eye out for is two-time ADCC champ Yuri Simoes (Caio Terra). Yuri won ADCC at 88KG in 2015, 99 KG in 2017, and is registered at 99+ this time so should be bigger than ever. 320 pound monster and 2015 ADCC 99+ champ Orlando Sanchez (Gracie Barra) could potentially do damage in this bracket as well.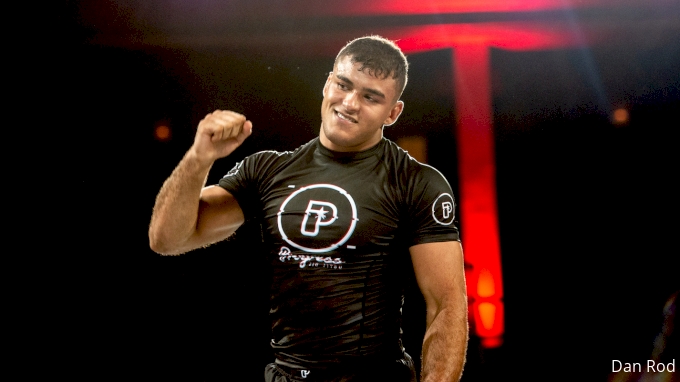 Mahamed Aly (Team Lloyd Irvin)
finished fourth at the last absolute, he is another athlete that has moved up to 99+KG and is reportedly 250 pounds at the moment. Atos young guns
Kaynan Duarte
and
Lucas "Hulk" Barbosa
also have to be considered contenders. Hulk won the absolute at No-Gi Worlds in 2017, and the 21-year-old Kaynan is one of the top prospects in the sport.
---
Watch The ADCC 2019 World Championships Live On Demand On FloGrappling