XFN 25
XFN 25 Preview
XFN 25 Preview
The card, which features Brazilian jiu jitsu, combat jiu jitsu, kickboxing, and amateur and professional MMA, features 20 individual bouts.
Sep 12, 2019
by Michael Fiedel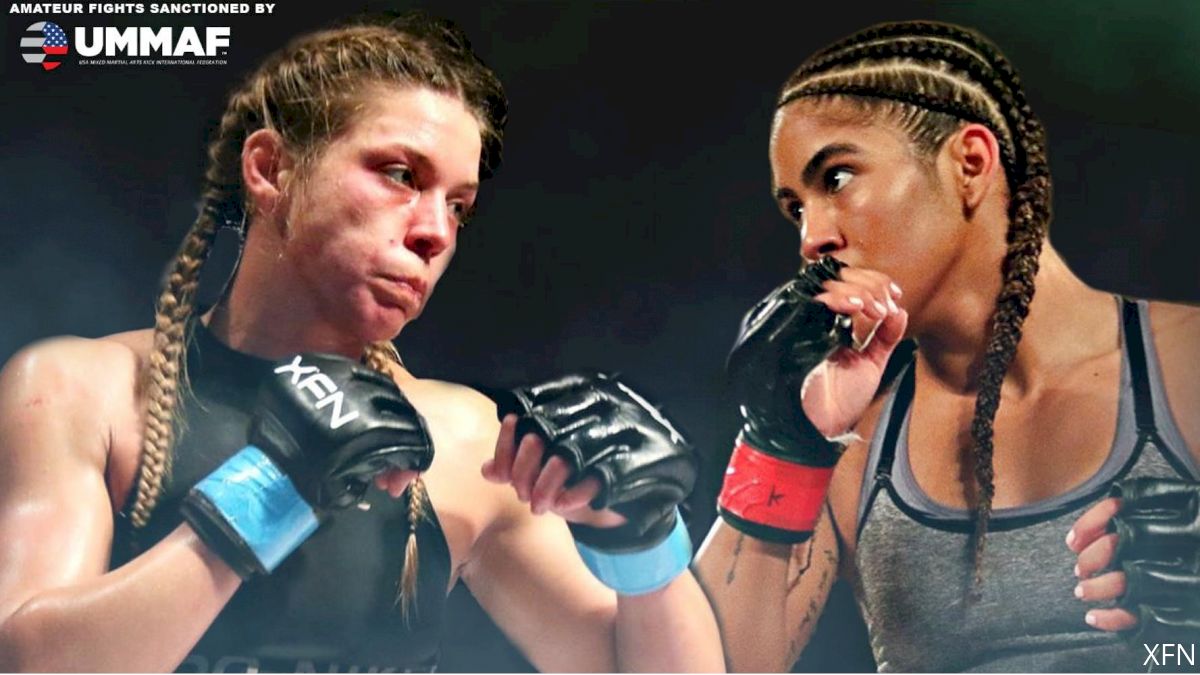 On Saturday, September 14, XFN 25 is set to bring a night of mixed martial arts to Deerfield Beach, Florida. The card, which features Brazilian jiu jitsu, combat jiu jitsu, kickboxing, and amateur and professional MMA, features 20 individual bouts.
Watch XFN 25 live on FloCombat!
As usual, the card will feature some standout prospects on the South Florida regional circuit. At XFN 25, the relatives of two UFC talents will look to establish their own respective presences across disciplines. Anne Ribeiro (1-1 Am.), the daughter of heavyweight Antônio "Bigfoot" Silva (19-12), fights in MMA; and Dylan Gordon (1-0 Am.), the brother of UFC lightweight Jared Gordon (15-3), are set to take the mats for a combat jiu jitsu match.
Ribeiro, 20, began her amateur career in March of 2019 and as the daughter of Elite XC, Strikeforce, and UFC veteran Antônio Silva, she has been around MMA for her entire life.
Ribeiro dropped her MMA debut to Hannah Jackson (2-2 Am.) by way of split-decision, but she rebounded nicely with a unanimous nod over a debuting Nicole Fisher (0-1 Am.) just three months ago.
Ribeiro will look to avenge her debut loss in a rematch with Jackson, this time with the XFN amateur flyweight title on the line.
Jackson, 23, made her MMA debut in 2015. Following a three-year hiatus after a successful first fight, Jackson returned to the cage and suffered back-to-back defeats. One of those defeats came at the hands of popular Bellator prospect Valerie Loureda (2-0), who has recently burst onto the scene.
In the co-main event of XFN 25, Jackson will aim to repeat history, this time capturing promotional gold in the process.
Dylan Gordon, 32, is the elder brother of UFC standout Jared Gordon. It's clear that fighting runs in the family, as Gordon will compete in a combat jiu jitsu match against North Carolina's Billy Jack Cupp (6-3 Am.), a 22-year-old fighter with two submissions to his name in amateur MMA competition.
Before we dig any deeper into this card, let's discuss combat jiu jitsu first.
Combat jiu jitsu is an adaptation of Brazilian jiu jitsu, a form of submission grappling, that permits open-handed strikes to an opponent once the match is taken to the mat. The increasingly popular format can be found on shows promoted by jiu jitsu innovator Eddie Bravo, such as the Eddie Bravo Invitational (EBI) and Combat Jiu Jitsu Worlds. You can even catch some CJJ fights on MMA promotions, such as fellow Florida organization Titan FC, which recently added it to its arsenal.
Now back to the people who will look to throw hands this weekend.
This weekend one of the nation's top amateur bantamweights will look to become a two-division champion, as XFN amateur bantamweight titlist Ryan Kuse (7-2 Am.) faces Juan Rodriguez (6-5 Am.) for the XFN amateur featherweight title.
Kuse, 25, began fighting in 2013 where he complied a win and a loss in under two months as an active fighter. After a three-year layoff, he returned against Titan FC staple Alberto Blas (2-3, 5-0 Am.) in what would be his last loss to date.
Watch XFN 25 live on FloCombat!
Since the Blas fight, Kuse has rattled off six straight victories, earning two knockouts and the XFN title in the process. He'll look to go up in weight at XFN 25 in a two-weight championship bid against Rodriguez.
In addition to his XFN accolades, Kuse will look to represent the United States at the International Mixed Martial Arts Federation (IMMAF) World Championships in Bahrain in November. With a gold medal there, Kuse could assert his presence at the top of the amateur bantamweight and featherweight ladders.
Looking to spoil Kuse's bid for a second title is Juan Rodriguez. Rodriguez, 23, hails from Puerto Rico and is listed as standing just 5'0". Like his opponent, Rodriguez has fought at both bantamweight and featherweight as well.
Entering his title fight at XFN 25, Rodriguez will have a slight edge in experience, holding two more fights than his opponent. Rodriguez has won three of his last five, alternating wins and losses since 2017.
The fight out of Puerto Rico will look to halt Kuse's momentum and score two wins in a row for what would be the second time in his career in the main event of XFN 25.
The card features an additional three title fights, including a kickboxing title. All of the action will be streamed live on FloCombat.