2019 Fight 2 Win Pro 121
Gabi Garcia & Nathiely De Jesus Ready To Battle For The Belt At F2W 121
Gabi Garcia & Nathiely De Jesus Ready To Battle For The Belt At F2W 121
Whether it's MMA or jiu-jitsu, Gabi Garcia appears indomitable, can Nathiely de Jesus overcome the challenge?
Aug 8, 2019
by Rose Miller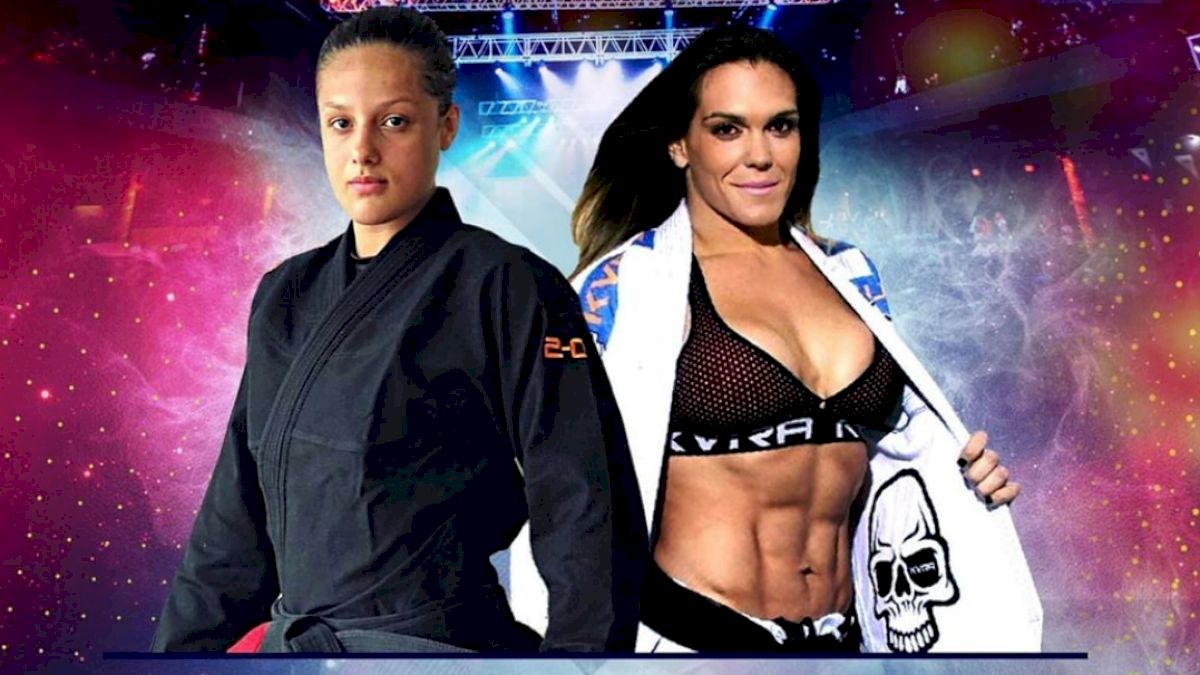 Fight 2 Win hits Austin, Texas this Saturday, August 10 with the main event putting the women's heavyweight title on the line between the champion, Gabi Garcia (Alliance) and the challenger, Nathiely De Jesus (Rodrigo Pinheiro BJJ).
Whether it's MMA or jiu-jitsu, Gabi Garcia appears indomitable, and her wins far out-number her losses.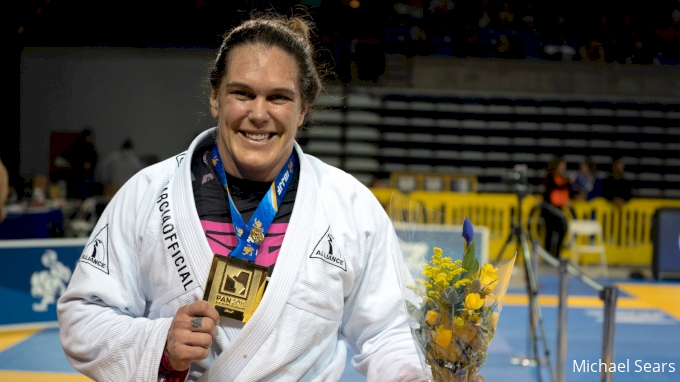 Gabi claimed absolute Gold at the 2019 Pan Championships.
Promotions have been criticized for not finding better matchups for her, but with an athlete as seasoned, strong, and successful as Gabi Garcia, fans and haters alike wonder who that could be.
Until now.
Fight 2 Win has a unique opportunity to handpick the best matchups. They don't rely on how brackets could play out, and instead, are able to put the athletes we want to see against each other on the big stage, and they are doing just that with this main event.
And though Gabi did secure the absolute title at Pans this ear, we saw a formidable opponent emerge in that of Natheily de Jesus.
Gabi Garcia vs Nathiely de Jesus – 2019 Pan Championships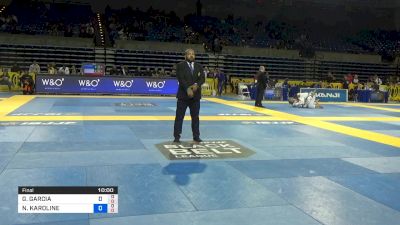 Unlock this video, live events, and more with a subscription!
Get Started
Already a subscriber? Log In
The Rodrigo Pinehro Jiu-Jitsu representative's gritty performance indicated that she could possibly have the skills and style to defeat the seemingly undefeatable, we saw attack multiple submissions: chokes, armbars, even ending the ten-minute finals match with an omoplata from the triangle.
The trill of their last battle should definite fans should expect a technical and precise match.
Joining the main event we have a no-gi co-main event between Kody Steele (Brazilian Fight Factory) and No.7 ranked 77kg no-gi contender, Jon Satava (Marcelo Garcia Academy).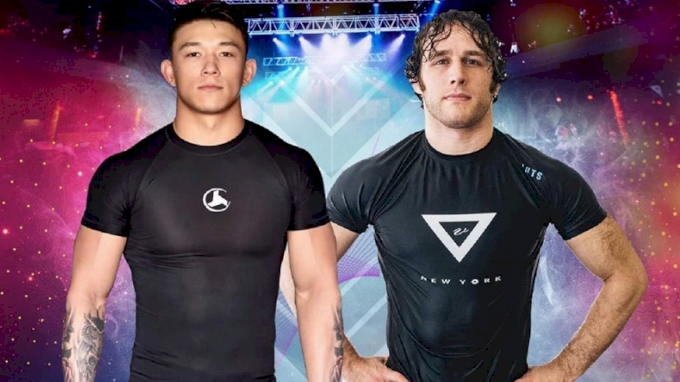 Kody Steele made a statement with a dominant win over DJ Jackson at Third Coast Grappling. While Jon Satava has been a staple in any major tournament bracket, we haven't seen him in action at a major tournament since he won the first ADCC North American Trials in November. Satava is surely looking to
Other notable matches include:
190LBS BLACK BELT GI
YAGO DESOUZA (NS BROTHER HOOD) VS NISAR LOYNAB (ATOS)
PURPLE BELT NOGI WELTER WEIGHT TITLE
WILLIAM TACKETT (BRAZILIAN FIGHT FACTORY) VS CARLOS ESPINOSA (EASTON BJJ)
260LBS BLACK BELT GI
MARCIO JUNIOR (CHECKMAT) VS LIN HUGHS (SINSITER BJJ)
185LBS BLACK BELT NOGI
MANUEL RIBAMAR (RPBJJ) VS RALPH SEBEXEN (SDA)