UFC Newark Main Card Results and Quotes
UFC Newark Main Card Results and Quotes
If the prelims got you up, the main card didn't let you down.
Aug 3, 2019
by Daniel Vreeland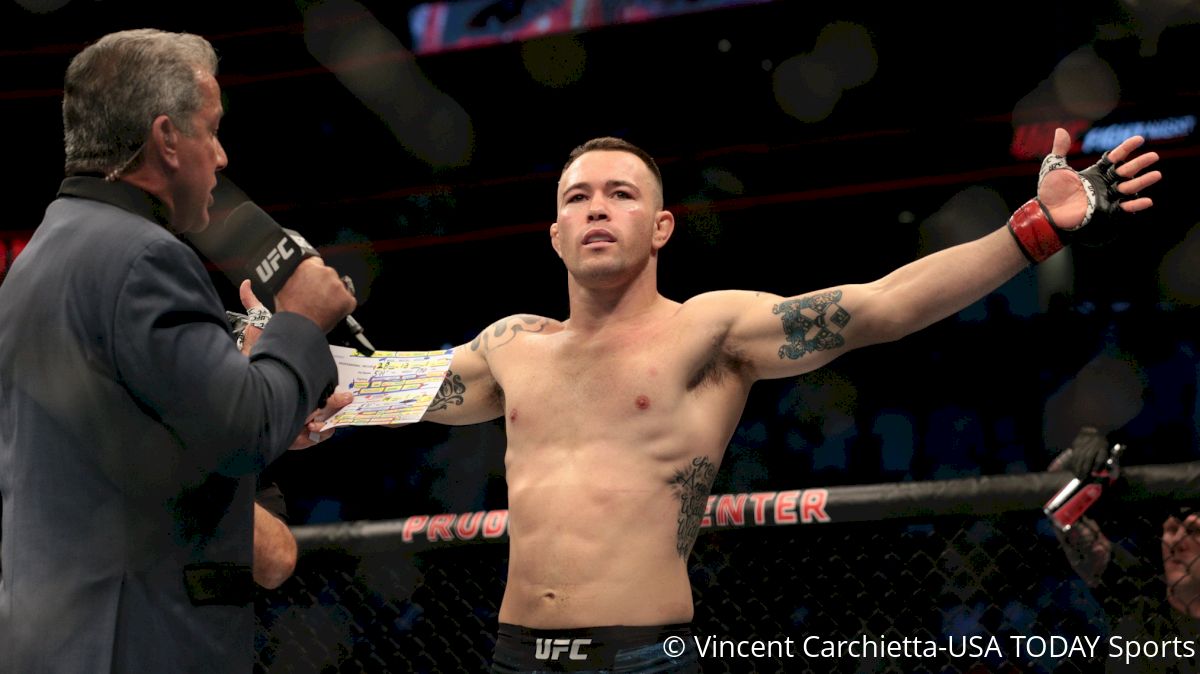 If the prelims got you up, the main card didn't let you down. In Newark the action kept rolling with a mixture of violence - some good and some highly illegal.
Darko Stosic vs Kennedy Nzechukwu
Nzechukwu by Unanimous Decision (29-26, 28-27, 28-27)
Some exciting heavyweight action was largely overshadowed by three groin kicks that changed not only the in cage action, but ultimately the judges decisions.
After the second groin strike, referee Gary Copeland took a point from Darko Stosic putting the second round in question. So when a much harder groin strike landed again in the third, Copeland was left with little choice but to take another point from the Serbian. With two points deducted, what would have been a split decision win for Stosic turned into a unanimous decision for Kennedy.
Although he was grateful for the win, Kennedy recognized the need to do more in his next bout.
"This win is bittersweet. I didn't perform. In the gym, I'm a killer, but that doesn't mean anything if I can't implement the game plan. I'm just happy I got the win," said Nzechukwu. "I need to take time to heal up and get better. I'll fight whoever the boss gives me next."
Scott Holtzman vs Dong Hyun Ma
Holtzman by TKO (Doctor Stoppage) - Round 2 (5:00)
In sure to be a fight of the night contender, Scott Holtzman's right hand made all the difference. After landing a big shot in the first, not only did Holtzman get the knockdown and a few minutes of top control, but Ma's left eye began to close up. After a back and forth second round that saw shots landed on both ends, the swelling on the eye became too much and the doctor stepped in to call the fight.
After the fight Holtzman was joined by his 15-month old son in the cage, and that was the inspiration he needed for tonight.
"My baby boy was here tonight. No way I was losing," said Holtzman. "I can't lose with him in the building. I knew Dong was going to bring that kind of fight. I wanted that. I wanted to throw down. I love this game."
Watch his full interview here: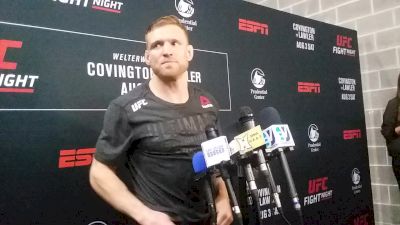 Gerald Meerschaert vs Trevin Giles
Meerachaert by Submission (Guillotine Choke) - Round 3 (1:49)
Although Giles seemed to be getting the better of the standing exchange early, it was Texan who brought the fight to the mat. While he enjoyed quite a bit of top control, the sweeps and submission attempts were all Meerschaert. Nothing was all that close to a finish until a failed takedown attempt in the third round led to a tight modified guillotine from Meerschaert. Giles attempted to tap, but Herb Dean was just out of eyeshot from it and Giles went out.
Nasrat Haqparast vs Claudio Silva
Haqparast by KO (Punch) - Round 2 (0:36)
In the first round it was clear that both men wanted to exchange. Despite the high profile grappling background of "Neto BJJ", he looked not only content on the feet, but also comfortable with Haqparast. That changed in an instant in the second round with a thunderous knockout blow by Haqparast. While he added a few punches to secure the victory, none of them were necessary as Silva was out standing.
Haqparast was riding high after the big win and through a shoutout to his highly experienced corner.
"I actually feel really good because, [Silva is] an experienced guy. He has finishes in UFC. He's 4-1 in UFC. It's good, it's good," he said. "The best feeling is I got a lot of friends, my brothers, everyone is here – GSP in my corner, my brother my translator so it was kind of funny and nice."
Clay Guida vs Jim Miller
Miller by Submission (Guillotine) - Round 1 (0:58)
It took a long time for these two to get in the octagon together, but it didn't take long for them to get busy. Guida cracked Miller with a big shot right off the bat, but when he looked to close the distance, he took a shot himself. A rocked Guida dove on a takedown, but in his impaired state he fell right into a tight choke from Miller. A quick check from Herb Dean and Guida was asleep.
And with the huge victory, to no surprise at all, Miller was all class.
"It's one of those things where it happened before I knew it was over. He landed a good strike, I knew he was going to close the distance and try to kind of swarm me then, so I bit down on my mouth piece and hooked my left and I was able to connect as he came in and I knew on his shots his neck would be available. Fortunately it was there," Miller explained. "My leg was over the shoulder too cause if his head popped out I would have had to of tried the triangle. It just feels great to share the cage with him, he's an awesome dude. Tons of respect for the guy – I told him we have to go fishing now."
Colby Covington vs Robbie Lawler
Covington by Unanimous Decision (50-44, 50-45, 50-45)
Lawler found some early success on the feet, but Covington quickly made it his kind of fight in the first. A grinding grappling match that included a couple of highlight level takedowns, but no real close submission attempts. The second round was more of the same with Lawler unable to deal with Covington's pressure - the end result being a tired and tentative Lawler.
Lawler was able to change the narrative a bit from the third round on as he stuffed the majority of the takedown attempts and landed a few big uppercuts. Ultimately the pressure stayed on though and Covington put the volume on him.
Covington ended the night with his stripped interim title over his shoulder, jawing with Kamaru Usman at the analyst desk.
"Marty Usman, I don't need to wait until Madison Square Garden," Covington shouted. "We can do it tonight. Where you at?"