FloCombat Prospect Of The Week: Ramy Hamed
FloCombat Prospect Of The Week: Ramy Hamed
FloCombat highlights Brave CF welterweight Ramy Hamed for its latest installment of 'Prospect of the Week.'
Jul 23, 2019
by Michael Fiedel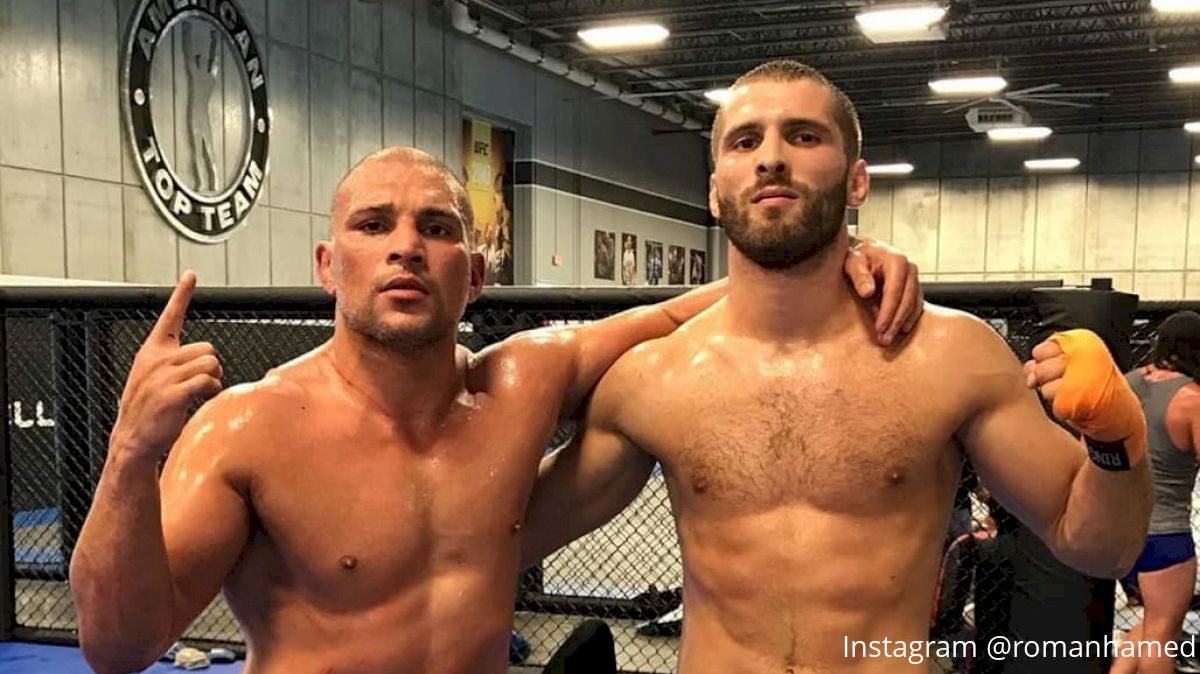 Mixed martial arts is a rapidly evolving sport with an unbelievably high rate of turnover. Today's stars will soon be yesterday's, and tomorrow's will soon be today's. At FloCombat, we're committed to showcasing some of the best young talents the sport has to offer. We want to introduce you to the next wave of MMA superstars — which we've done with names such as Deron Winn, Luis Pena, Manny Bermudez, and countless others over the years of streaming live events from across the U.S.
In "Prospect of the Week," a new weekly installment here on FloCombat, we'll focus on one fighter a week who has the potential to do great things and deserves the spotlight.
In this series, a prospect is defined as a fighter under the age of 30 years old fighting in a promotion outside of the UFC or Bellator. It's an imperfect definition of an imperfect term, but it's the one that will govern this series.
This week, FloCombat highlights a fighter whose exciting, can't-miss style has led to a record featuring seven wins - and seven stellar knockouts: BRAVE CF welterweight Ramy Hamed (7-2, 1 NC).
Hamed, 28, represents both Russia and Lebanon when he steps into the cage.
Initially beginning his career in 2015, Hamed fought and won three times by knockout under the Desert Force FC banner in Abu Dhabi, Jordan, and Lebanon.
Like many fighters, Hamed was attracted to combat sports through the thrilling on-screen antics of movie stars.
"I was a big fan of action movies. I always thought of it as an art form. So I started kickboxing, then transitioned to grappling and went on to eventually do MMA," Hamed told FloCombat.
After three straight wins, Hamed suffered his first pro loss, a first-round kimura, to top Middle Eastern prospect and fellow BRAVE CF standout Jarrah Hussein Al-Silawi (13-3).
Following the loss, Hamed scored another three-fight winning - and knockout - streak before making the decision to come to America.
The decision, Hamed says, was a happy accident.
"That's a crazy story, because I actually have Google to thank for that. I was looking for better training and ATT popped up on my Google Search and now they're my family!" said Hamed.
Training out of American Top Team in Coconut Creek, Florida, Hamed made the jump to one of the region's most prominent MMA organizations, Titan FC.
Hamed won by, you guessed it, knockout in his promotional debut at Titan FC 46, earning himself a crack at the vacant Titan FC welterweight title at Titan FC 48.
In the first round of his title fight with Jose Caceres (14-9, 1 NC), the fight was stopped prematurely and declared a No Contest after a Caceres kick landed low to the groin.
The two were booked for an immediate rematch at Titan FC 49, Caceres emerged victorious over Hamed thanks to a fourth-round rear-naked choke in what was an exciting, back-and-forth brawl in the card's co-main event.
After the loss, Hamed left Titan FC to sign with BRAVE CF, a rising MMA organization based in Bahrain.
Speaking about signing with BRAVE, Hamed said, "BRAVE CF is doing a great job. I've never been in contact with an organization that has so much respect for their fighters. I love being a part of it and getting to grow with them."
Hamed won his BRAVE debut back in December, and is now set to compete on the promotion's upcoming mega-event, the VIP, invite-only BRAVE CF 24 event in London, England.
The ATT product is set to take on England's John Robinson (4-0) on the main card, in a fight that is sure to deliver fireworks.
Hamed agrees, adding, "Prediction [for my fight]? Fun, for sure! You have to watch!"
Ramy Hamed is 7-2 in his young MMA career. Of those seven wins, all seven have been knockouts. The exciting welterweight prospect has carved out a home in BRAVE CF, and is rocketing ever closer to their welterweight title.
Should Hamed win at BRAVE CF 24, it will mark the highest profile victory of his career. And, in front of the VIP audience in attendance, it could mark his most influential win, as well.
While his career is still young, Hamed has a succinct goal for the future.
"I think my ambitions are the same as everyone else's. To be the best and to be remembered as the best."