How Blessing In Disguise Led Mario Bautista To UFC
How Blessing In Disguise Led Mario Bautista To UFC
UFC bantamweight Mario Bautista speaks with the Top Turtle MMA Podcast ahead of his UFC San Antonio bout.
Jul 19, 2019
by Daniel Vreeland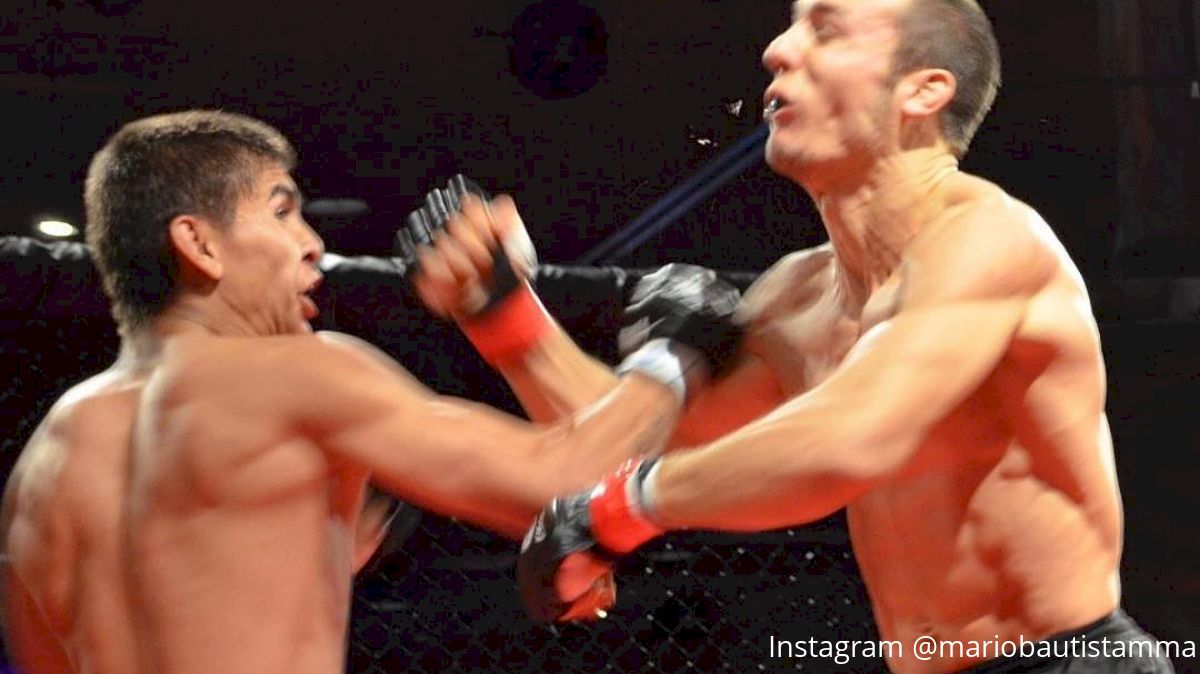 It's not uncommon for fighters to have a little gap between the end of their amateur career and the beginning of their professional career—a little time to figure out the when and the where in order to be as successful as possible. Plus, some like to shore up the gaps in their skill sets and get familiar with the often different rule sets which, depending on the state, can include different padding, round lengths, and illegal strikes.
UFC bantamweight Mario Bautista had a lengthy four-year gap between his amateur and pro career. However, the reason was much different than most.
"The gym that I was originally training at back in Nevada, it got shut down," Bautista told the Top Turtle MMA Podcast on FloCombat. "So I was just kind of in limbo. I didn't know what to do."
And it wasn't as if there was a whole lot of warning. The quickness with which the gym closed down left him without much time to think about his next move.
"I think the gym owner had his own personal problems," Bautista explained. "Then just one day up and left and closed down the gym randomly, within a day. We didn't get a heads up."
That closing wound up being a blessing in disguise to the Nevada native. Despite his solid amateur record, Bautista hadn't given much thought to where his MMA career was going and what he needed to do to make it a success. The gym closing made him to take a long look and forced his hand.
"I honestly didn't have a plan," he said. "Once the gym got shut down, that made me think of my next step. And I'm glad it happened because otherwise I probably would have never left that town and made it to where I am."
Although he lived in a state synonymous with fighting, that didn't mean he could just pick up and go elsewhere. In fact, it was downright hard for him to get elsewhere to train.
"There were no other gyms in my town. It's about a 5,000 population town," Bautista said. "It took a couple years to get the money to leave the town and then come here to the MMA Lab then a couple more years to [the] training."
Once at home with the MMA Lab, Bautista made quick work of his first six professional fights—five of which were stoppage victories. He'll get his first crack at a UFC bout with a full training camp this weekend at UFC on ESPN 4 in San Antonio. Bautista fights Jin Soo Son in his sophomore effort on the ESPN+ prelims.