Anthony Rocco Martin: I Can 'Really Hurt' Demian Maia At UFC On ESPN 3
Anthony Rocco Martin: I Can 'Really Hurt' Demian Maia At UFC On ESPN 3
UFC welterweight Anthony Rocco Martin discusses his upcoming bout against Demian Maia at UFC on ESPN 3 in Minneapolis.
Jun 27, 2019
by Daniel Vreeland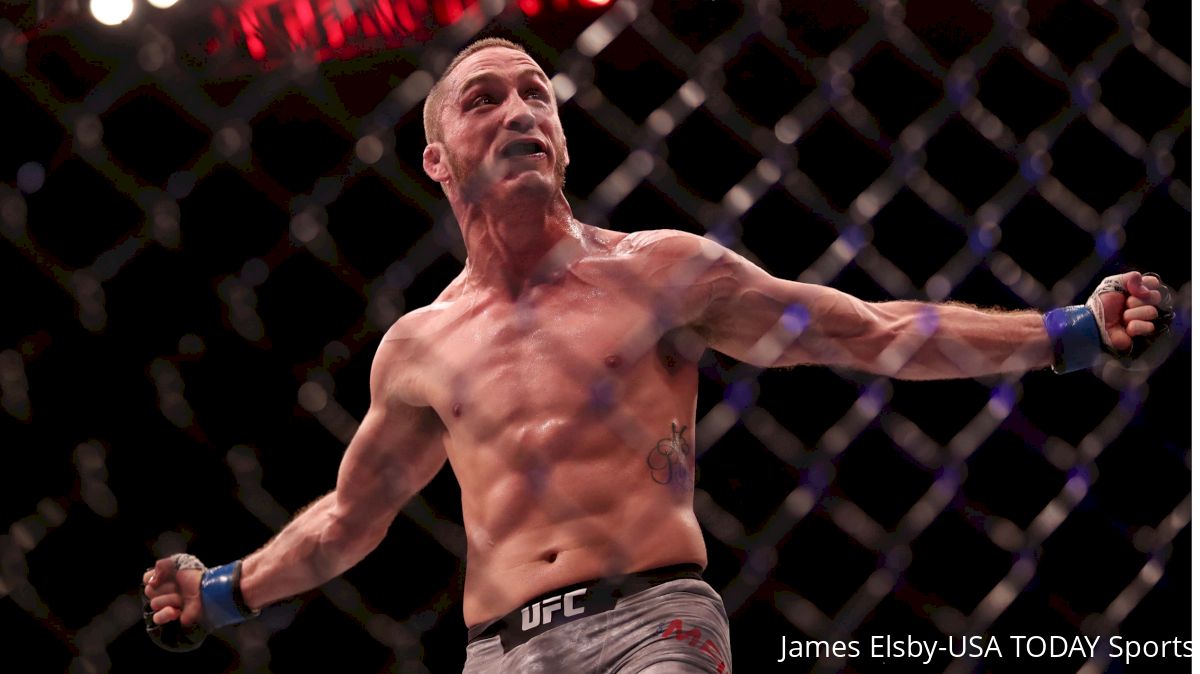 In the heart of many fighters is the desire to go out and beat their opponents at their own game. Jack Hermansson openly stated it before he went in to face Ronaldo "Jacare" Souza: He wanted to grapple with the very best and show that he could handle it. Ian Heinisch said as much when he faced Antonio Carlos Junior. Both men stepped into the belly of the beast and came out the other side victorious.
Even with both these men making huge jumps up their division, we have to ask, is that the smart decision?
Anthony Rocco Martin says no. The St. Cloud native finds himself in a similar situation as he looks to jump up the welterweight rankings with a win over the division's, and perhaps the UFC's, most noted grappler, Demian Maia. Martin isn't about to test that grappling out for fun though.
"The blueprint on Demian Maia is laid out there. You stuff takedowns and you keep it striking. That's your best chance at winning," Martin told the Top Turtle MMA Podcast on FloCombat. "I'm going to be prepared for everything, but the initial game plan is to stop his takedowns and keep it on the feet where I think I have the biggest advantage."
However, while this sounds like an easy plan, Martin acknowledges that nobody else grapples quite like Maia.
"It's difficult [to mimic him]. I almost want to call it a jiu-jitsu style wrestling, and he's kind of mastered it," Martin said. "It's kind of hard to find specific bodies that are just like him, that are going to come in and grapple like him."
Although it is hard, Martin has relied on American Top Team's host of grapplers to give him all that he could possibly take for this bout.
"Obviously we [at ATT] have a lot of really good sub guys," he said of his team. "I've been doing a lot with Gleison Tibau and obviously I worked a lot with Colby [Covington] before."
In addition to Tibau and Covington from his usual training spot, coach Dan Lambert brought in help from some of the other ATT affiliates. UFC veteran Roan Carneiro made his way up from ATT Orlando to give Martin some extra wrestling looks in hopes of being able to keep this fight on the feet.
If he is able to keep the fight on the feet, Martin isn't just looking for a solid win; he's confident that he can become the second fighter in history to put Maia away (the other was Nate Marquardt).
"If I land my right hand clean, I think that I could really hurt him," Martin said. "I've hurt a lot of people with my right hand and all it takes it for it to land."
Martin will be looking to land that right hand this weekend at UFC Minneapolis on the ESPN main card.