Family, farming, fighting: UFC's Greenville's Bryan Barberena Balances All
Family, farming, fighting: UFC's Greenville's Bryan Barberena Balances All
Bryan Barberena discusses his family-based, farm-heavy lifestyle ahead of his UFC Greenville scrap vs. Randy Brown.
Jun 22, 2019
by Daniel Vreeland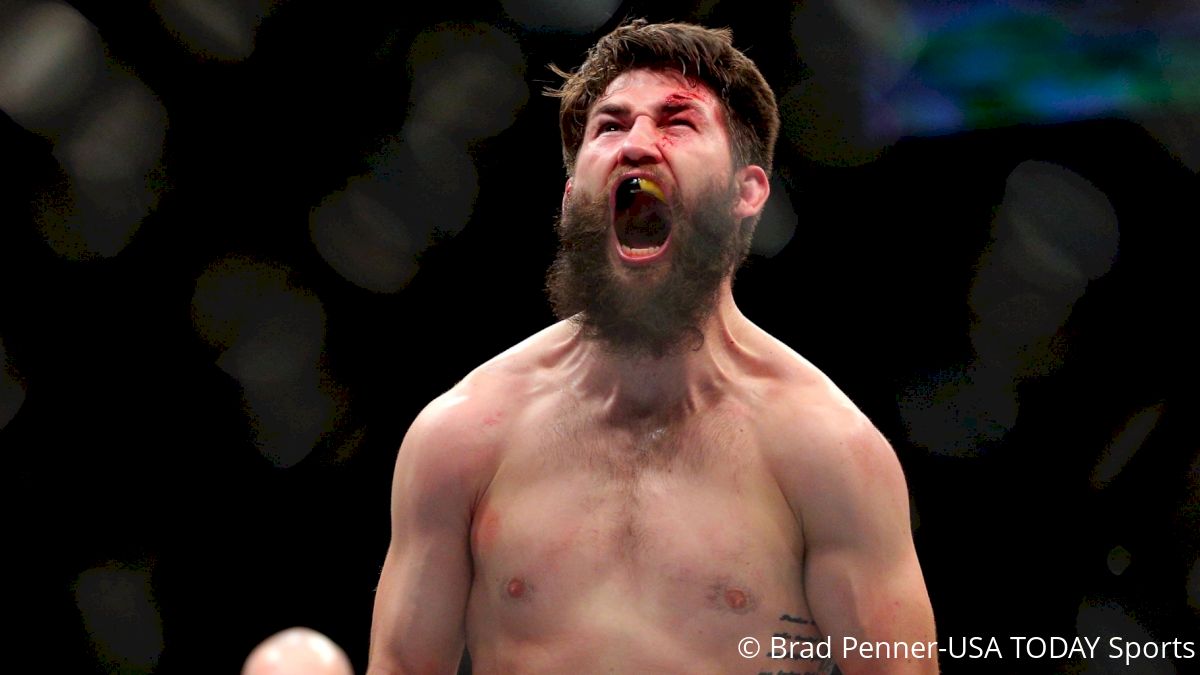 When he walked out for his fight against Vicente Luque at the inaugural UFC on ESPN card in February, Bryan Barberena turned some heads with his song choice. Perhaps not the most common selection, "Bam Bam" certainly had the most popular choice of the night with the viral hit "Baby Shark."
Although it drew the biggest cheers (or dread if you're a parent) from the crowd, Barberena won't be walking out to it for his upcoming fight this Saturday at UFC Greenville vs. Randy Brown.
"[My kids and I] listened to [Baby Shark] non-stop, so it was a no-brainer," Barberena told the Top Turtle MMA Podcast on FloCombat of his choice for the last fight. "They chose a different song this time and I'm excited to walk out to it. They're super pumped for me to walk out to it."
But he's staying tight-lipped on what the kiddos chose this time.
"I can't really say right now," Barberena said. "It'll just be a surprise. We got something else lined up. I like to try to incorporate my kids in everything I do."
Having his three kids involved in aspects of his professional life is important for Barberena. Not only does he want to be able to spend time with them, but he feels like it brings something extra come fight night.
"My kids will be here; they get in on Thursday," he said. "They're excited to come to the fight and be here,. I always love having them at the fight. I feel like it gives a better energy and a little bit more motivation."
And having his kids around fight camp is more possible than ever now. With a more permanent change to a gym closer to home, and the arena for this fight, the support will be out in droves for Barberena.
"My whole camp has moved. I do my whole camp with Jeff Jimmo at Gym-O in North Carolina," Barberena said. "It's not too far from home and it's actually not that far from Greenville, so it'll kind of be like a hometown fight for me."
The more localized gym has become even more important for Barberena as he and his family recently started a farm in rural Tennessee. While he's been loving the time on the farm, it's involved plenty of travelling during this camp as well.
"I travel for fight camp. I'm gone all week. I come home on the weekends, and it can be tough at times balancing," he said. "There's farm work to be done and my wife is handling everything she can during the week for the farm. When I come home, there's things that need to be done… I came home on the weekend, had to get right into cutting hay—raking it, tedding it, and then baling it."
But even in his new work, Barberena gets his kids involved.
"I have [my kids] with me, riding with me on the tractor," Barberena said. "There's always work to be done and we try to do it all as a family so we can do it together and be together."